Step 1
You will need to download Ninja Trader 7 (32 bit version).

Once Installed this Icon would be created in your desktop.
Step 2
Run TrueData Velocity and Start Ninja Trader 7(32bit)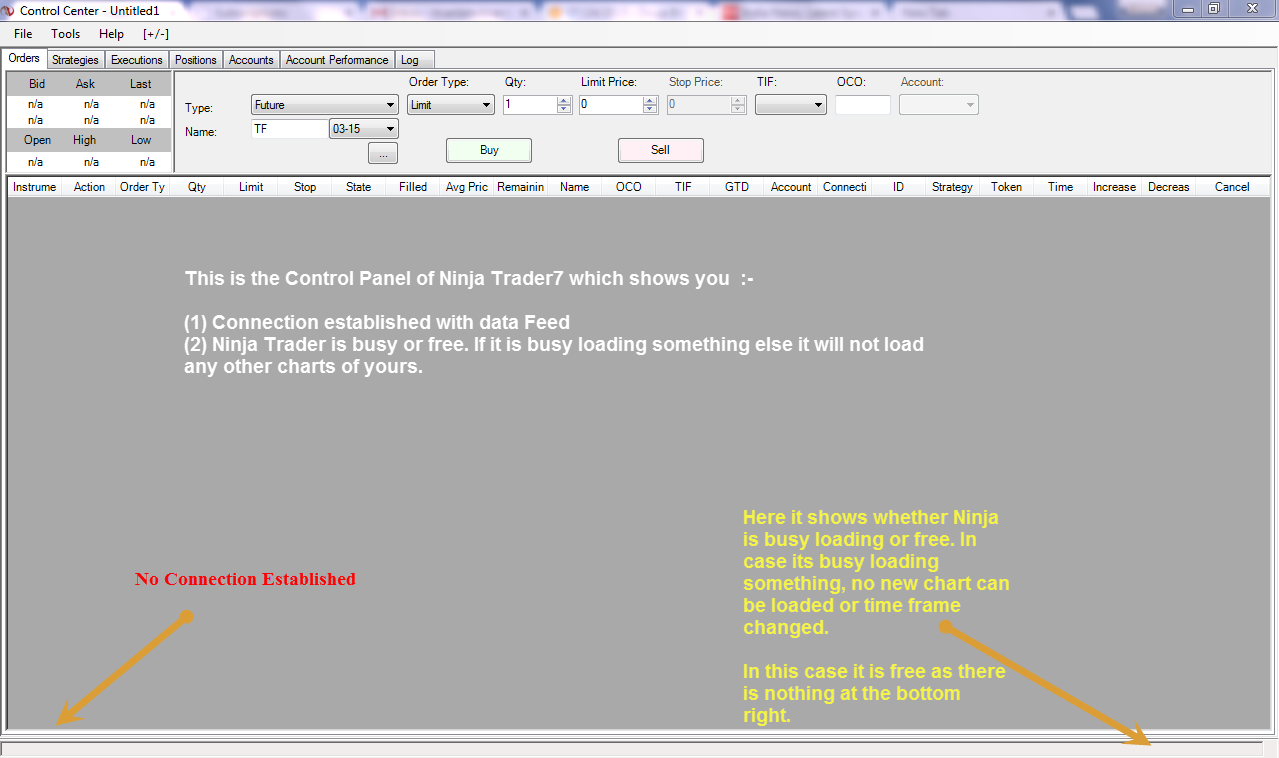 Now go to Tools > Account Connections ..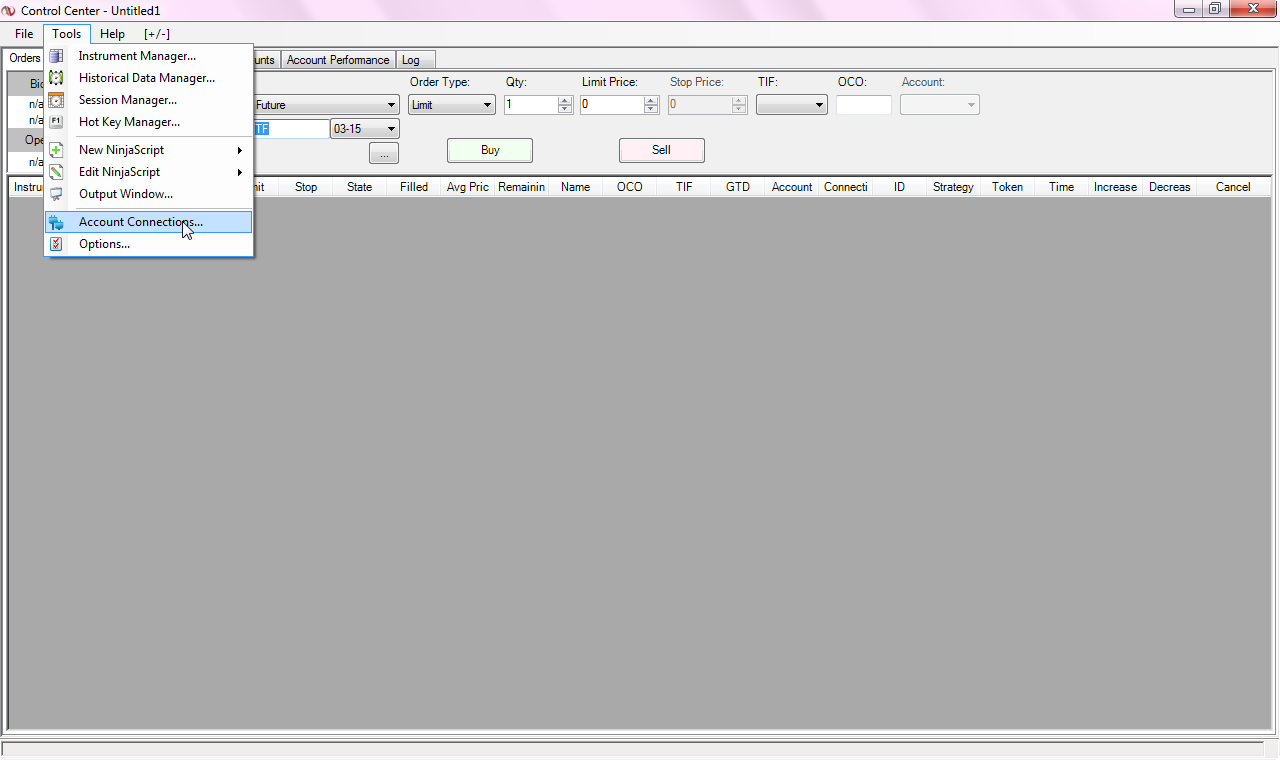 You should see these default Account Connections by NT7.

If you see any other connections, you must remove them by clicking on them one by one and hitting 'Remove'. This is because other connections could conflict with TrueData.Velcoity data feed.

Now Click on Add ..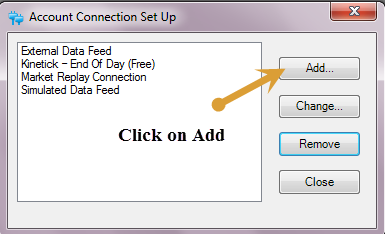 On this next screen……Click on Next
In Connection Options follow the steps as mentioned below ..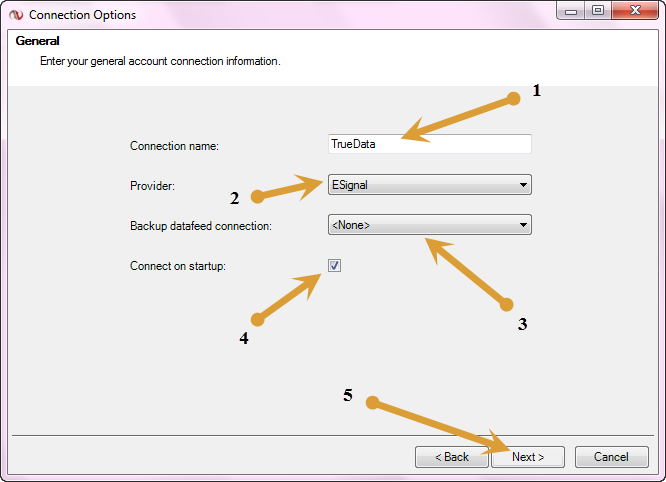 Click on next…..You can see the next screen now ..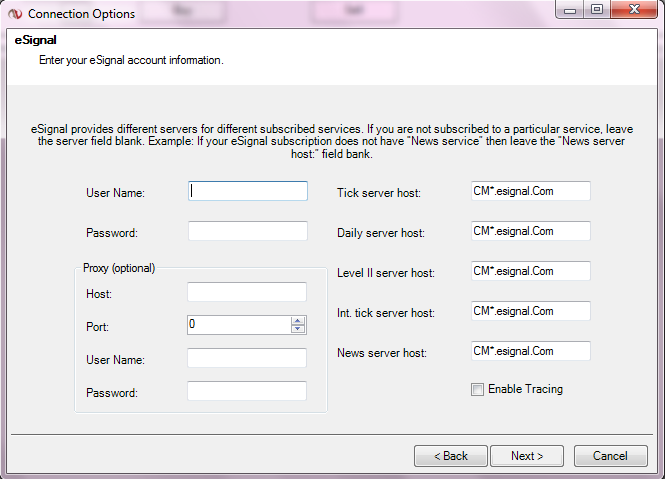 Remove CM*.esignal.com from the filled boxes above

Set as per below screen and leave the blanks as shown ..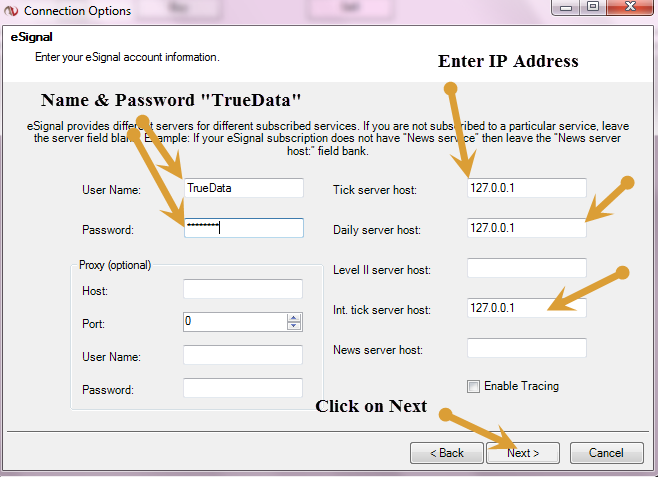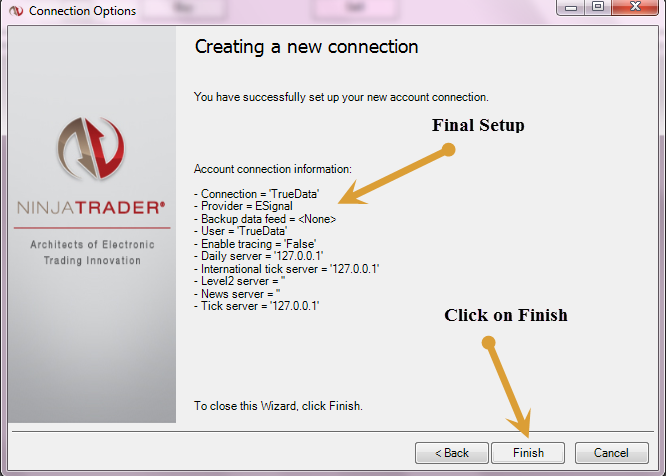 Step 3
TrueData.Velocity is now set up to work with NinjaTrader 7..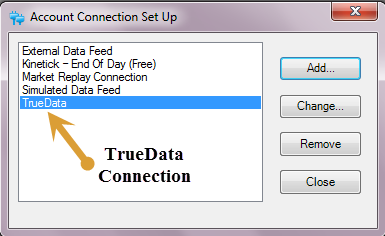 Go to the File > Connect > TrueData ..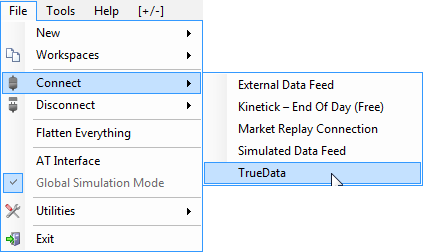 You can see here the "ESignal Plug-in" is connected
From now on whenever you start NinjaTrader 7, velocity will start and get connected automatically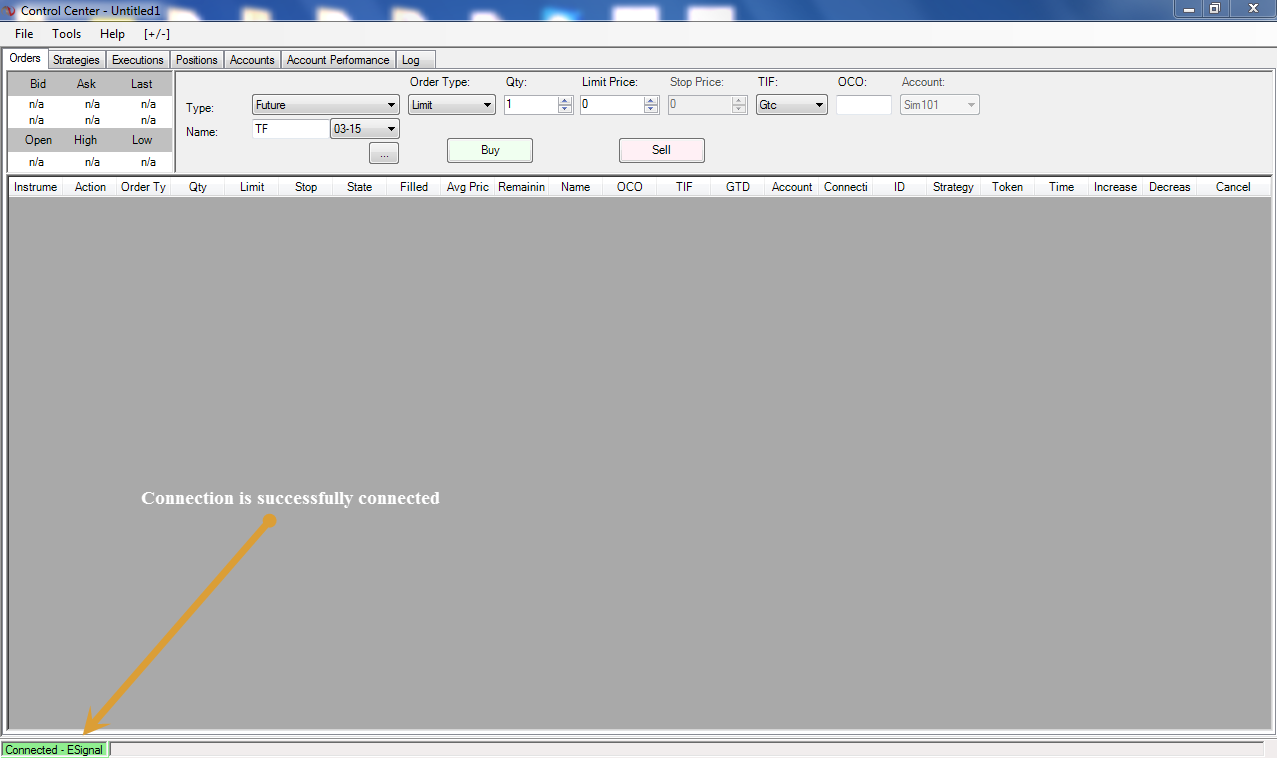 If you get a problem or warning while trying to connect Ninja Trader to the data feed for the first time

(errors concerning implode.dll or dbcapi.dll)

, please see this troubleshooting guide which will help you resolve the situation immediately Click Here
Now Go Tools>> Options....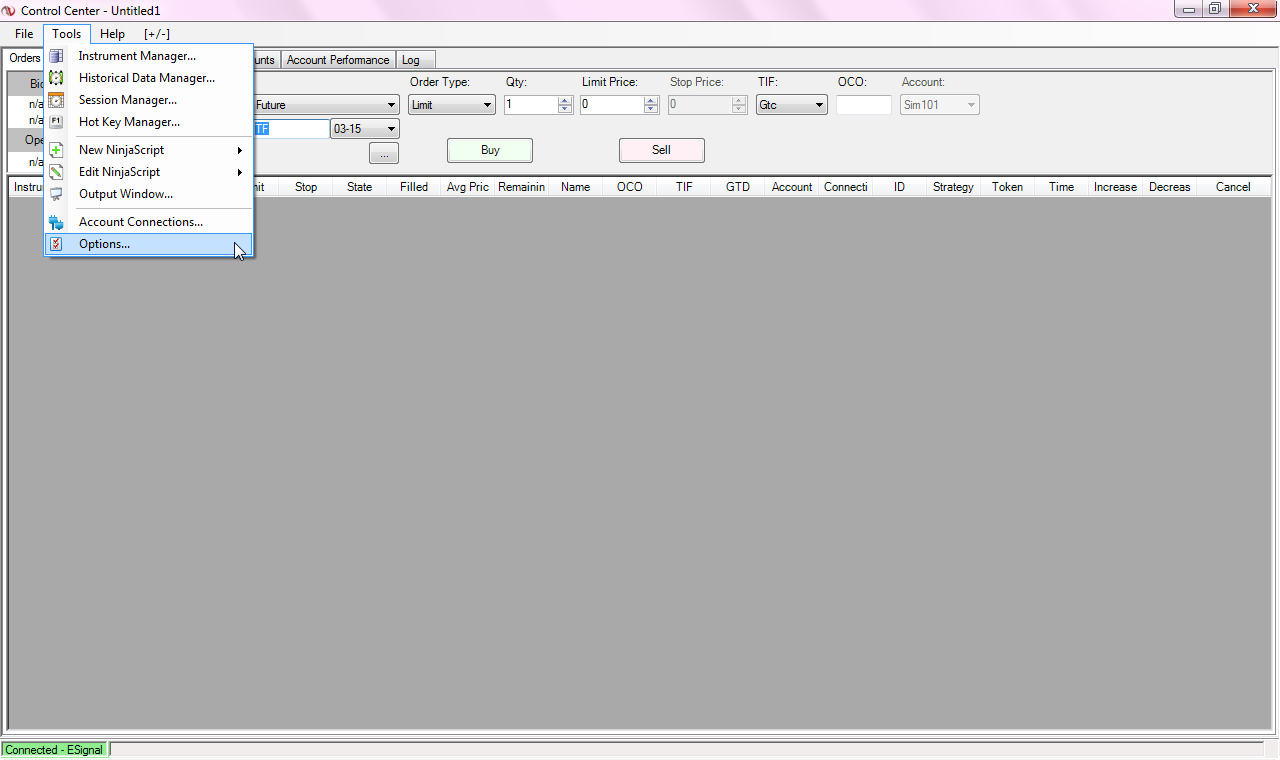 Click on "Data" and follow the steps as mentioned below..…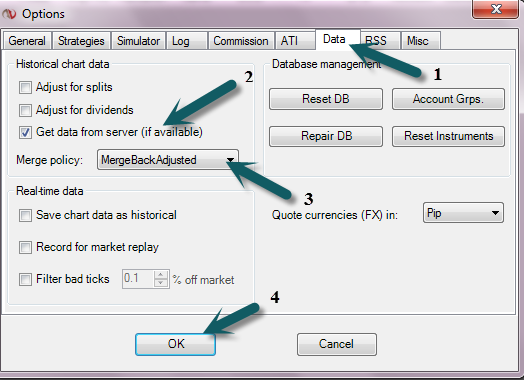 We will now add the symbols to Ninja Trader
Step 4 : Add Symbols:
Go to File > Utilities > Import Stock Symbol List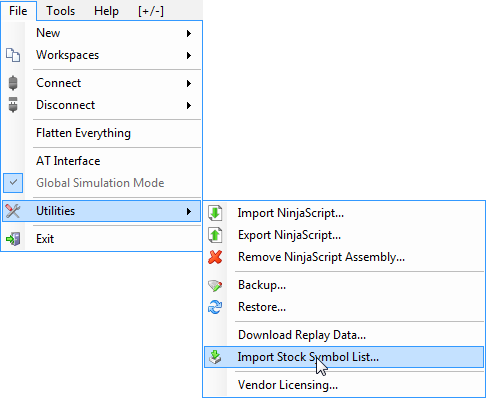 Enter the symbols you need separated by commas or 1 per line

Please know that NinjaTrader 7 does not accept symbols with '&' and '-', so all these characters have been replaced with '_'.

Please read the Symbols Format Guide for Velocity to understand this better
Set up as shown below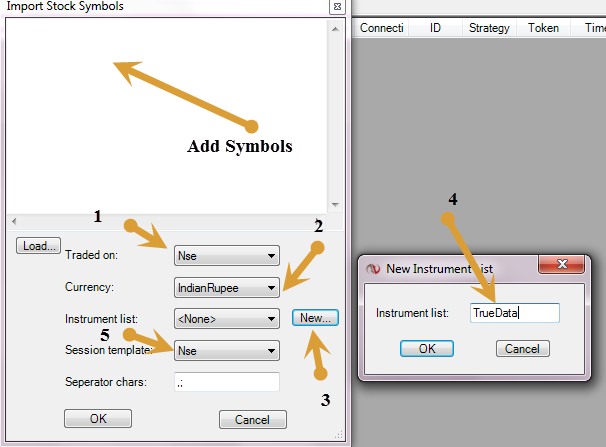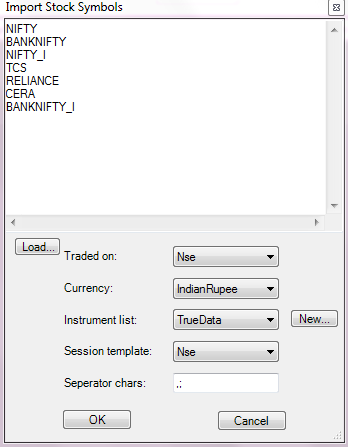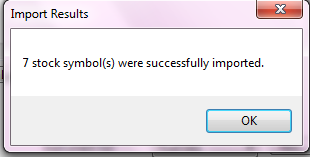 Now we can start seeing the data flow and update our charts
Go to File > New > Charts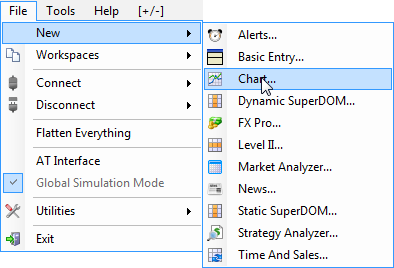 Expand TrueData and select the script(s) which you want to load .. and set the parameters on the right..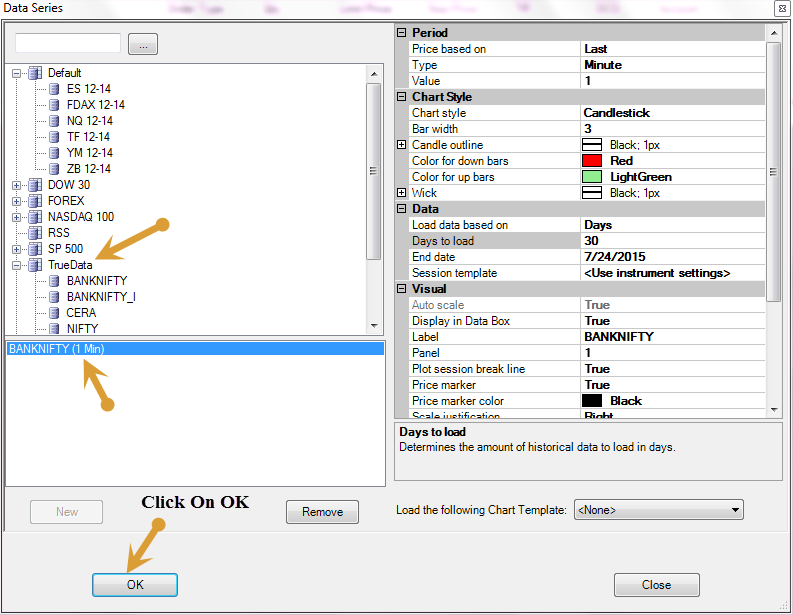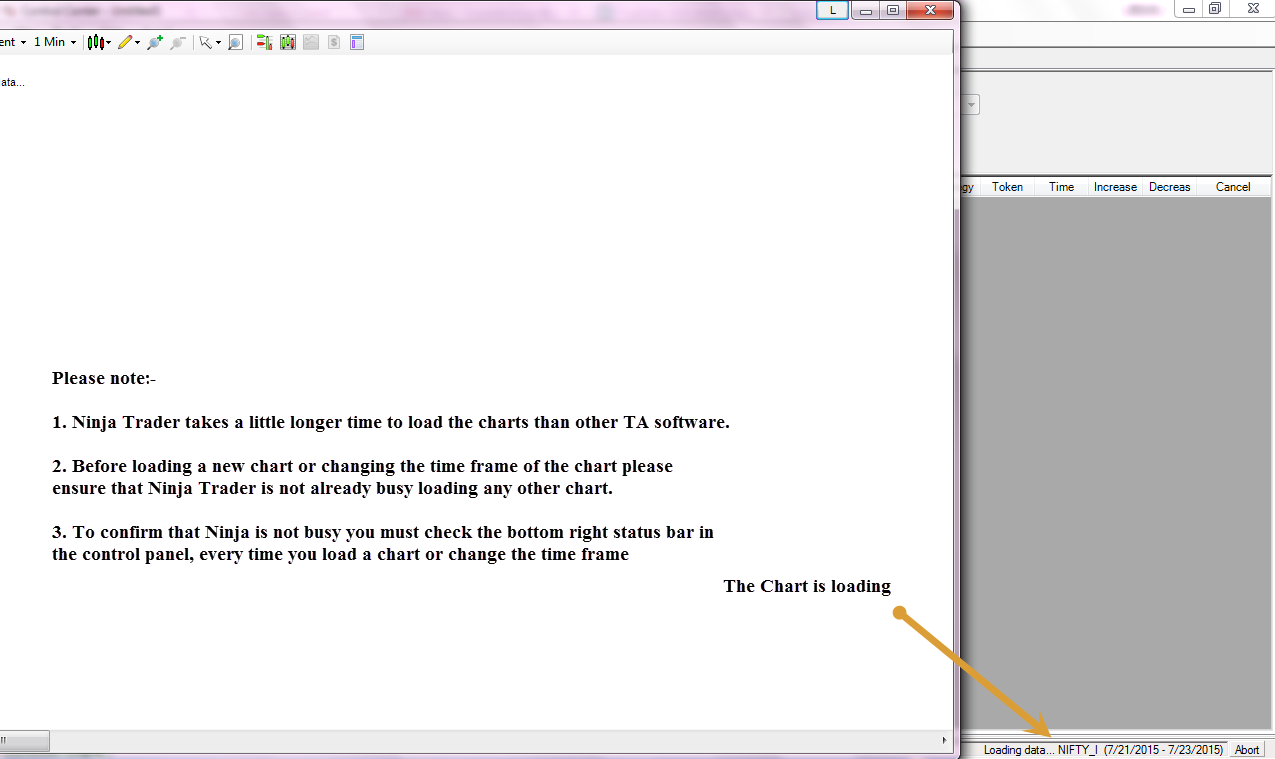 After Chart is fully loaded you can see the loading sign is blank ..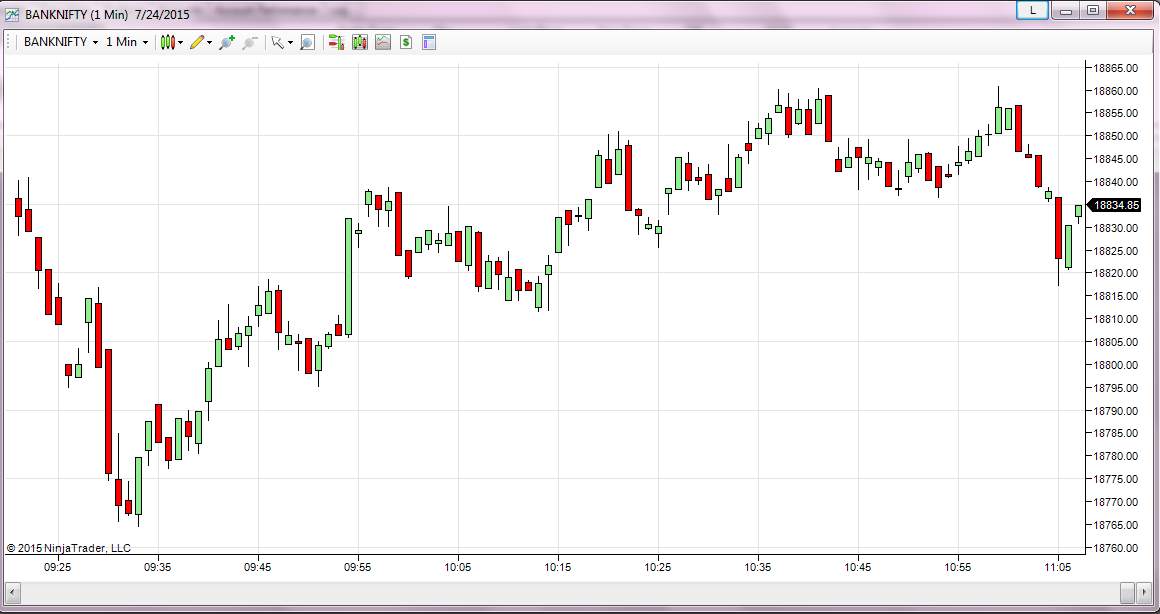 You can now change the time frame of the chart from Min to Tick or any other. For Tick just right click on chart and go to the Data Series setting…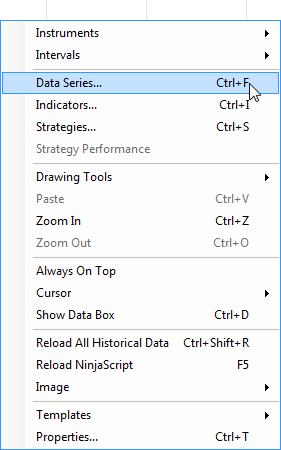 Set the chart in Tick Data Format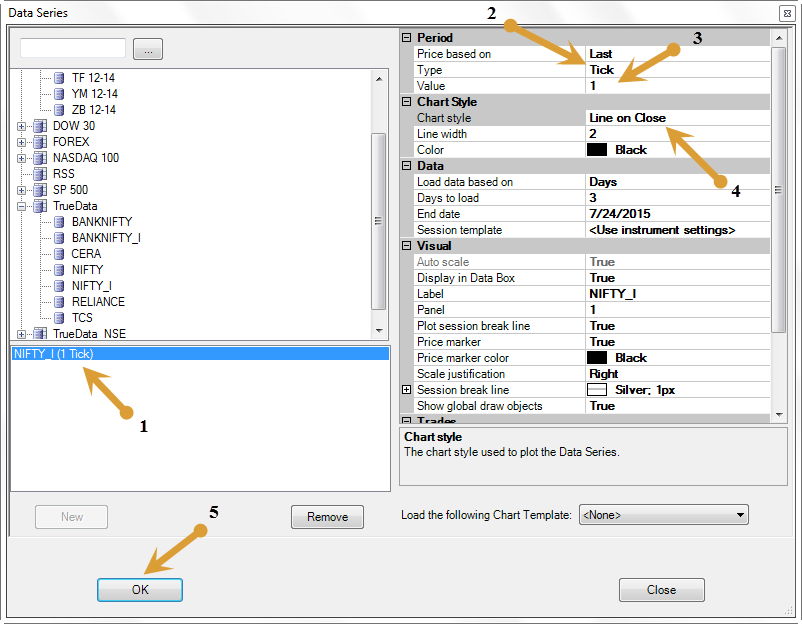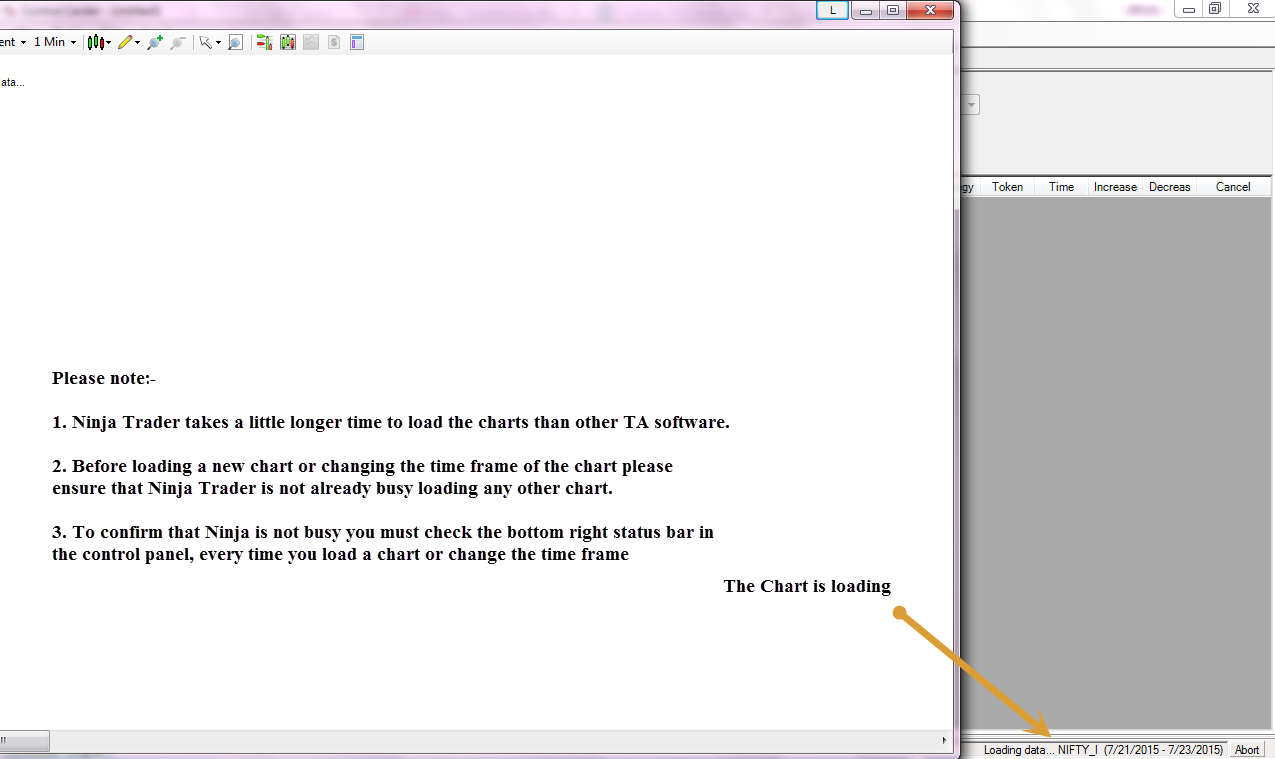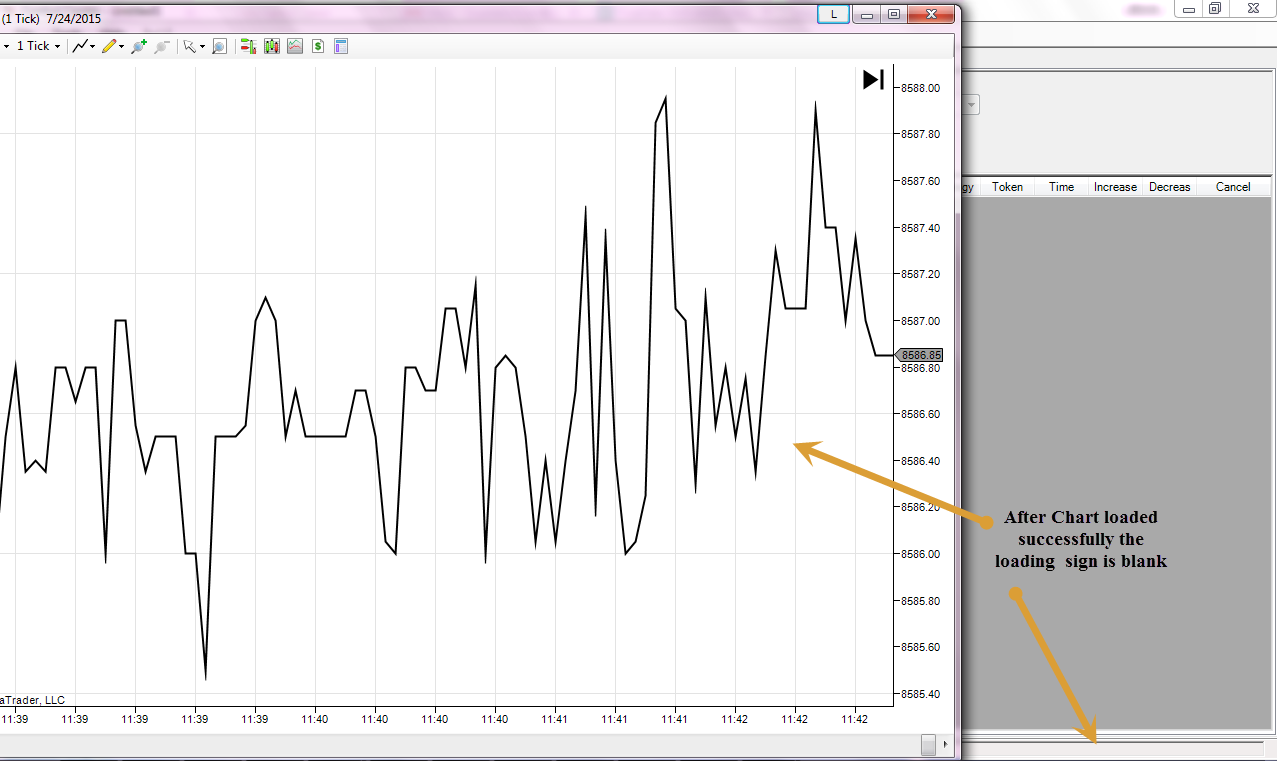 Now You can load another chart/script as you wish….. You can also set it to see Market Profile Charts as shown below .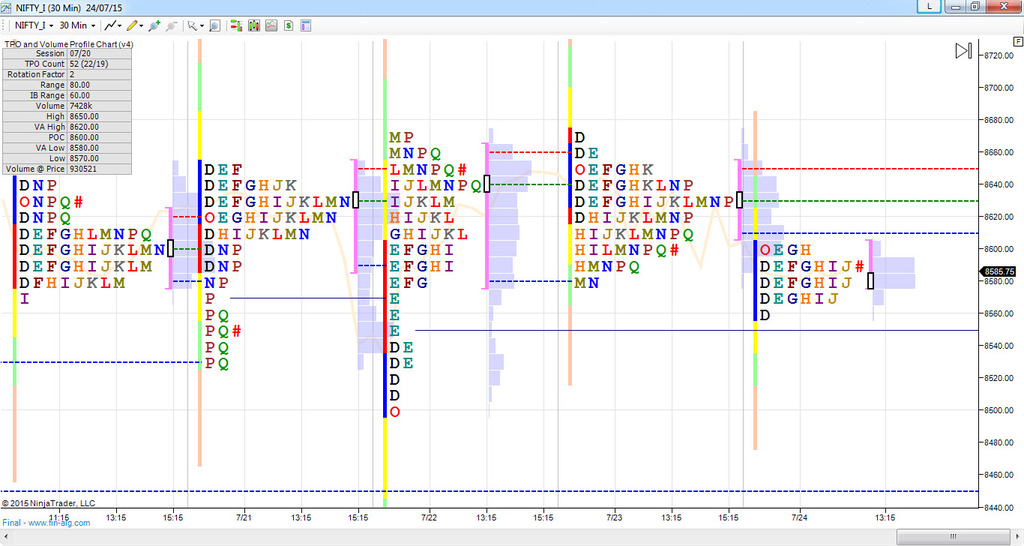 You are all set now to work with Ninja Trader 7. Please contact our support for more assistance.
Thank You & Happy Trading :)