Step 1: Open NinjaTrader 7.0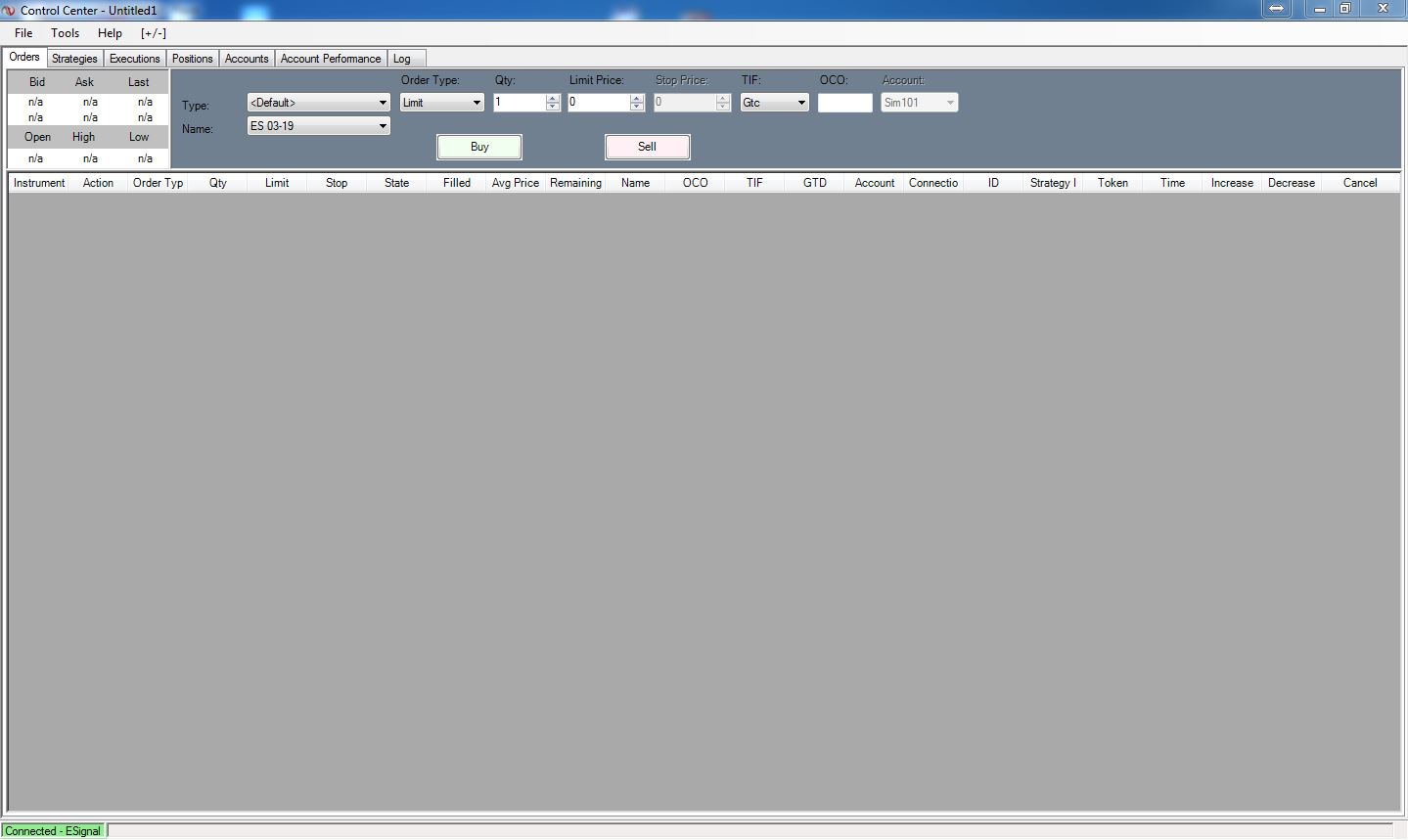 Step 2: Click on >> File >> Utilities >> Import Stock Symbol List…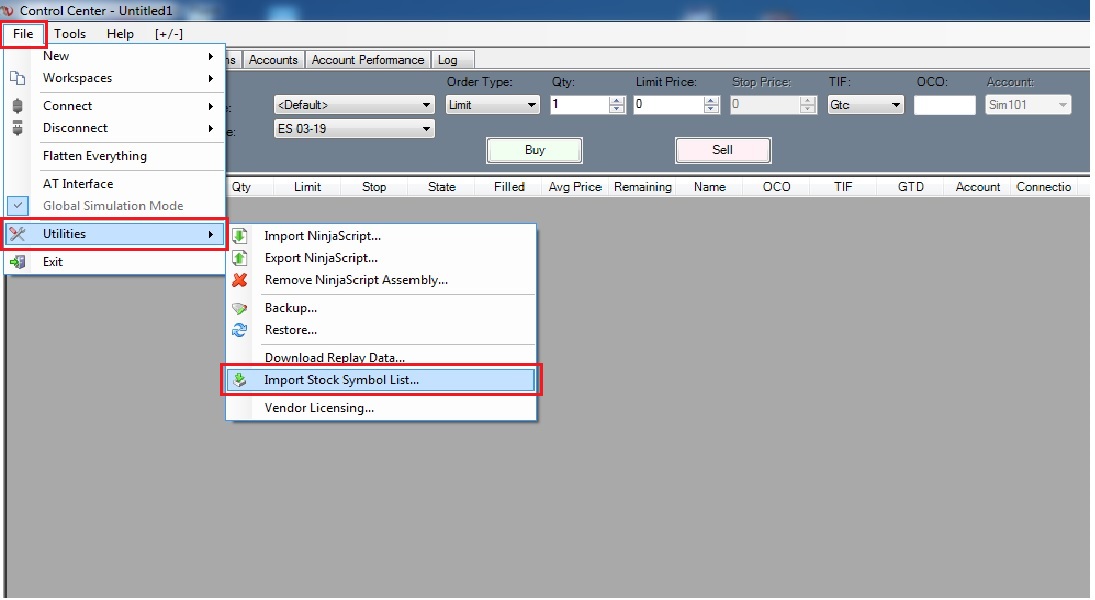 Step 3: A small window of Import Stock Symbols will open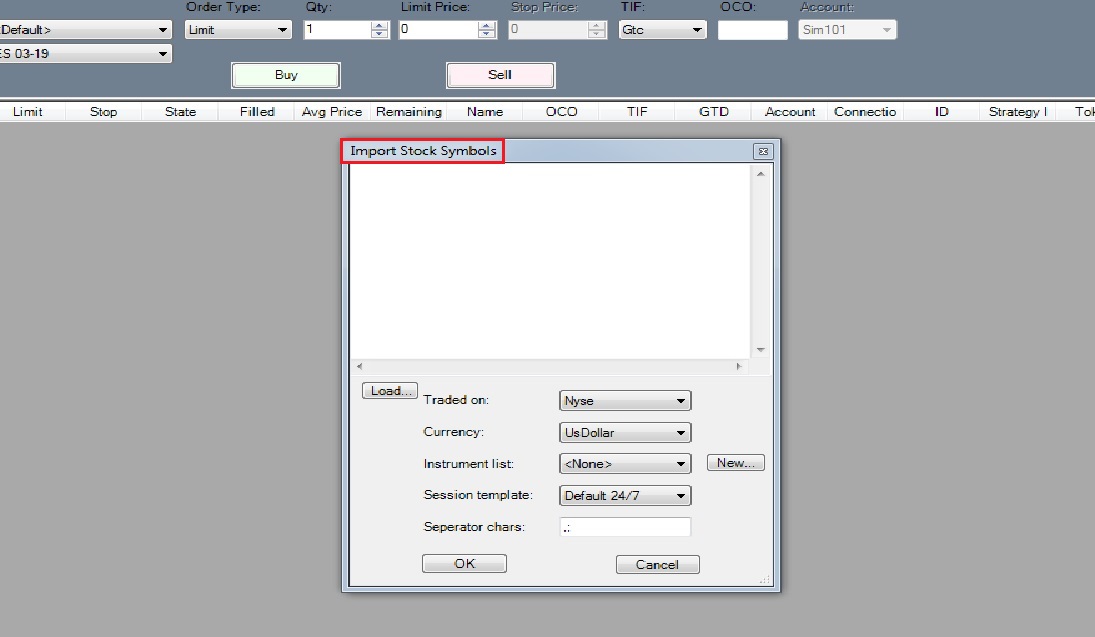 Step 4: In the blank field add all the symbols that you need, e.g. BANKNIFTY19MARFUT
>> Then, select NSE next to Traded On >> IndianRupee next to Currency >> TrueData next to Instrument list (if TrueData is not available, click on New button and make TrueData option)
>> Now select Default 24/7 next to Session template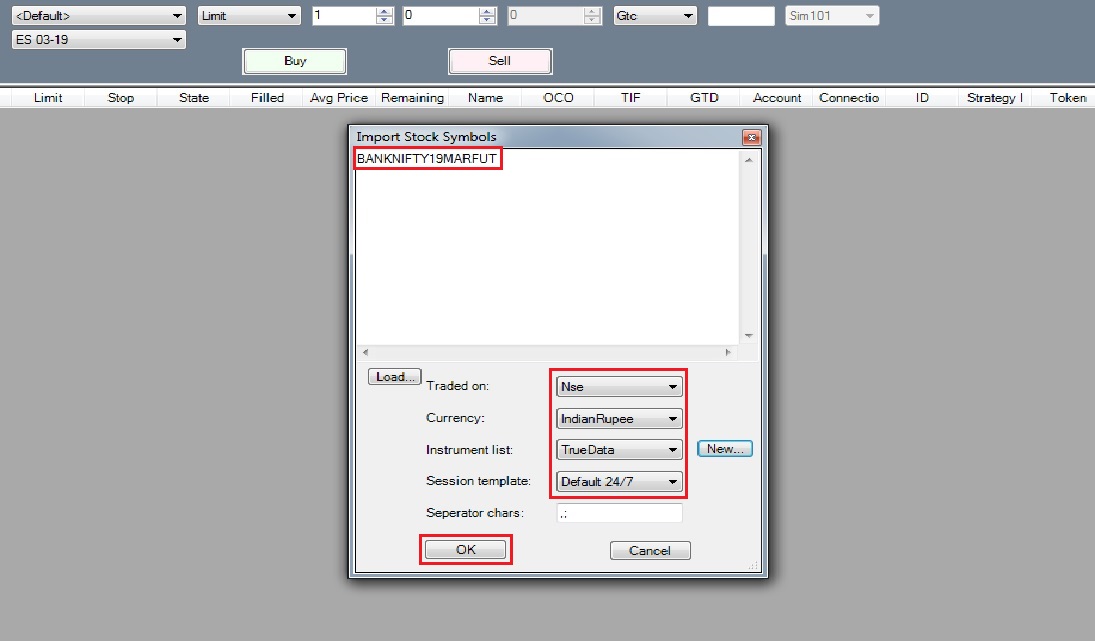 Step 5: After following the above step, once you click on OK button you will get a Pop-up message that symbol(s) were successfully imported. Now, just click on OK button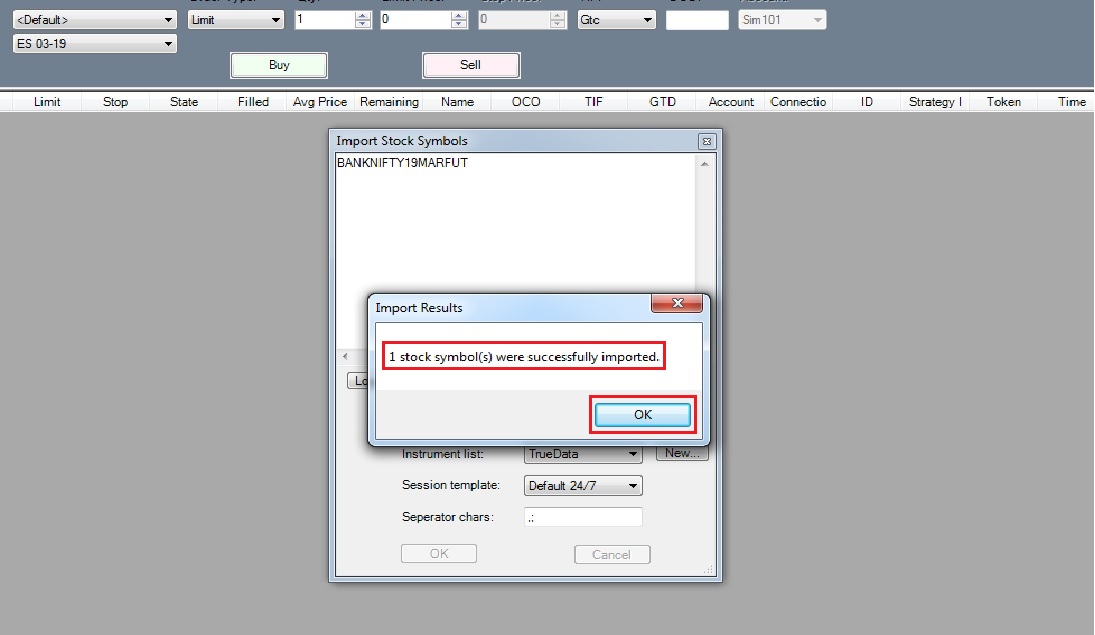 Step 6: Now, click on File >> New >> Chart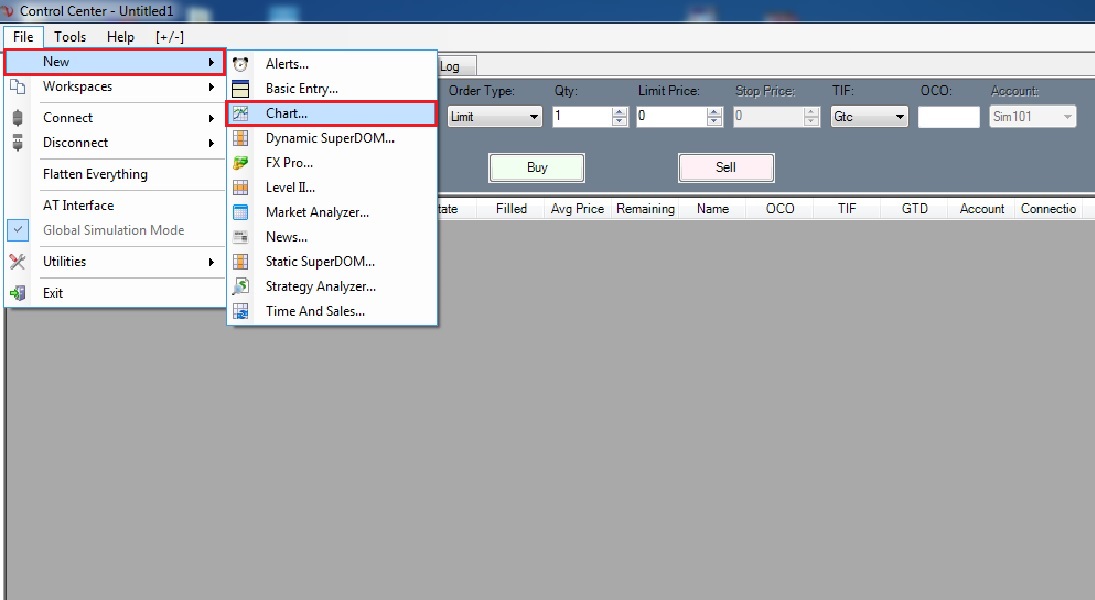 Step 7: You will get Data Series Pop-up window >> Click on TrueData (+) icon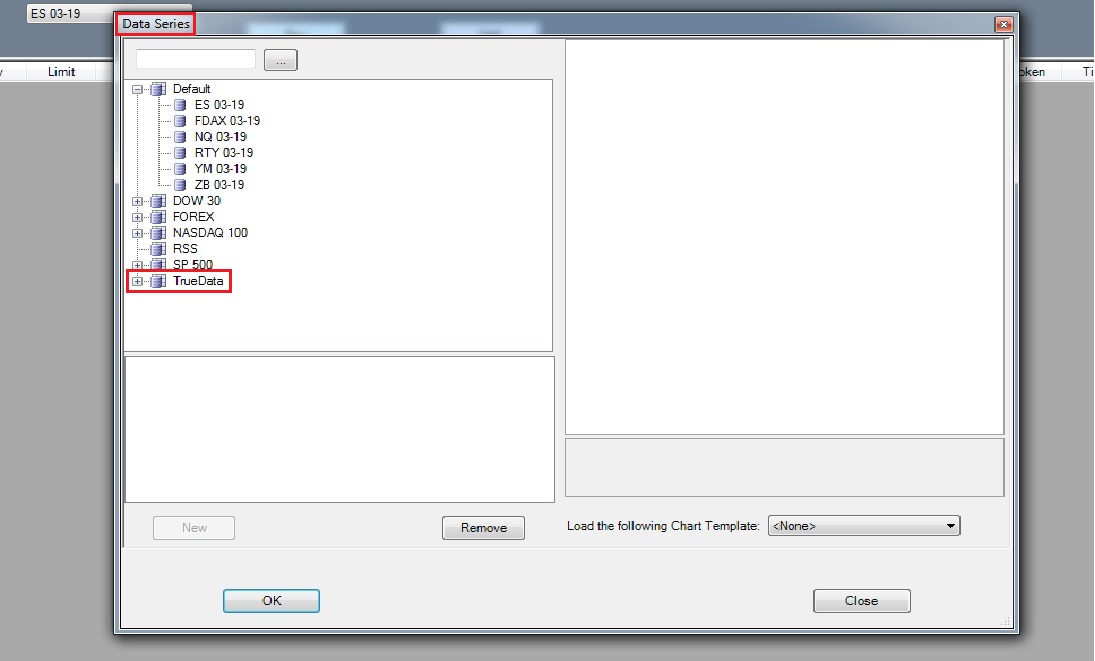 Step 8: Once you click on TrueData (+) icon, you will see all the symbols (e.g. BANKNIFTY19MARFUT) you have added.
>> Double click on the symbol and it will be added in the box below
>> Now on the right hand side >> Data >> Session template select NSE and click OK button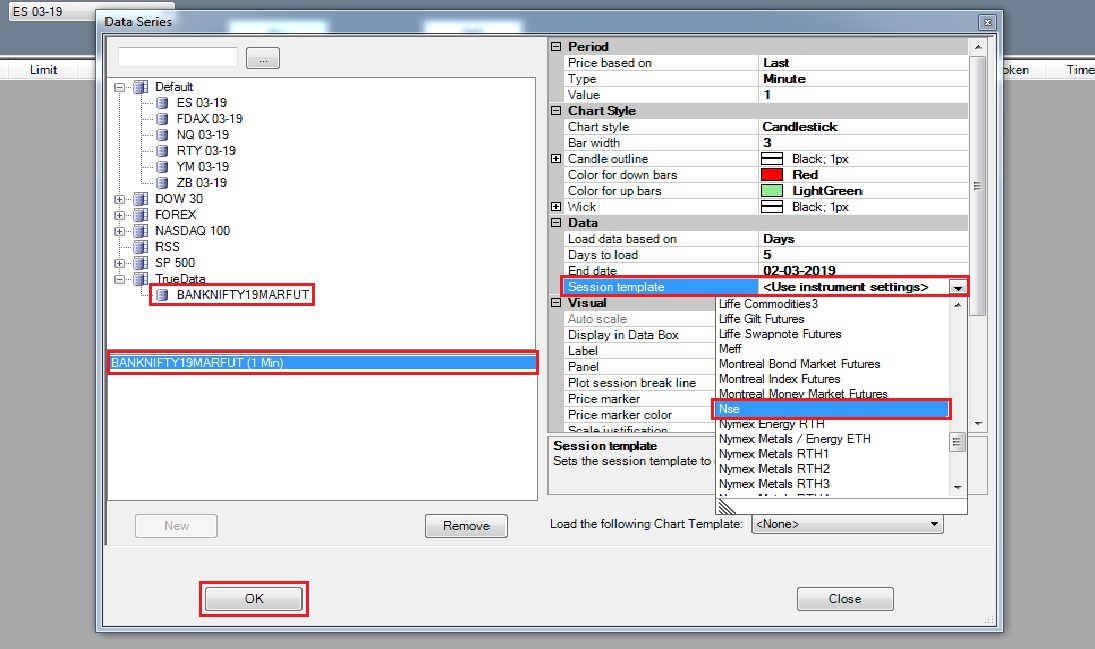 Step 9: Now the Chart will open for the symbol (e.g. BANKNIFTY19MARFUT) which you just added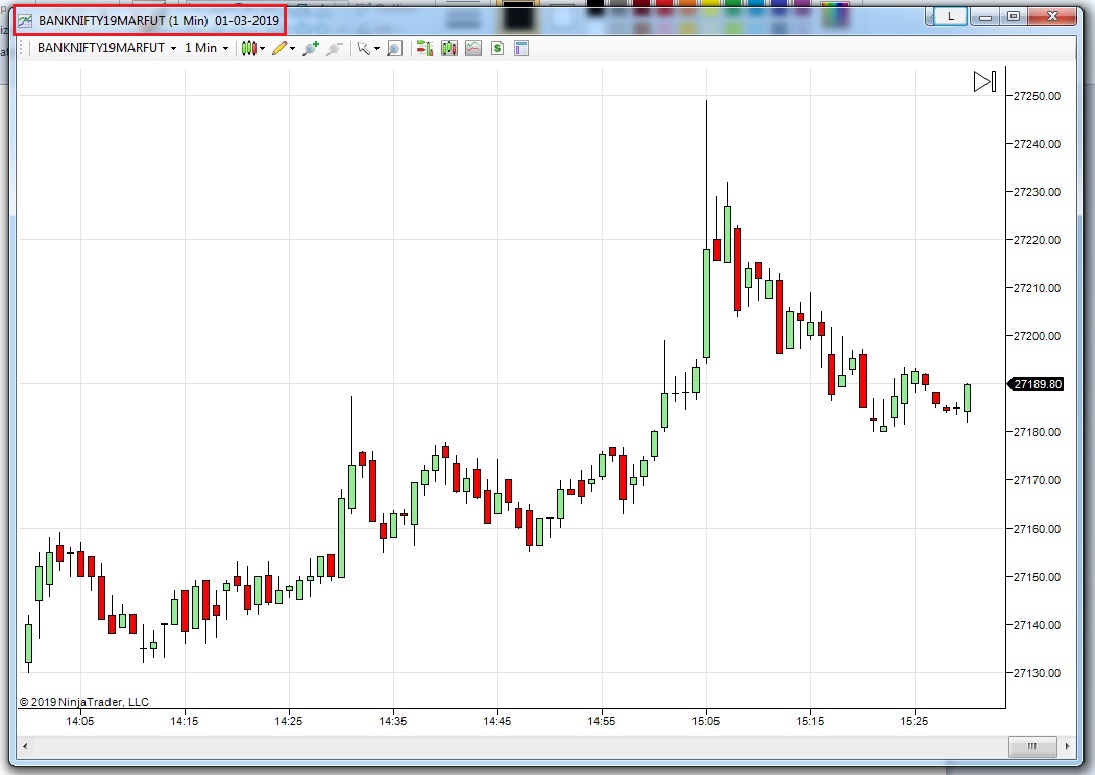 Once all the steps are followed as mentioned above, you will be able to ADD all Symbols NOT Showing in NinjaTrader 7.0.
In case you need any assistance, please contact our LiveChat support team.