1) First Download & install the Nison Setup File with name as >> NCS Pro for NT8 installation File. Also, Please make sure that nt8 is closed while installing nison setup file.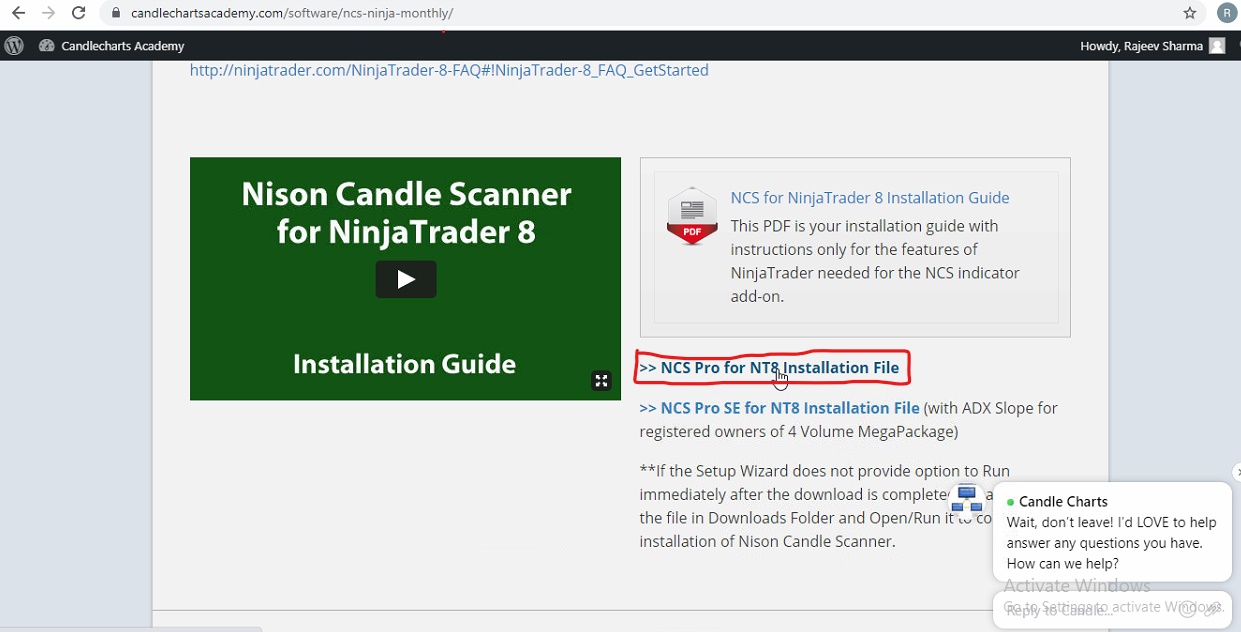 2) Now, Copy the Nison License key from your personalized web account >> Candlecharts.com of which you got the link on your registered mail id.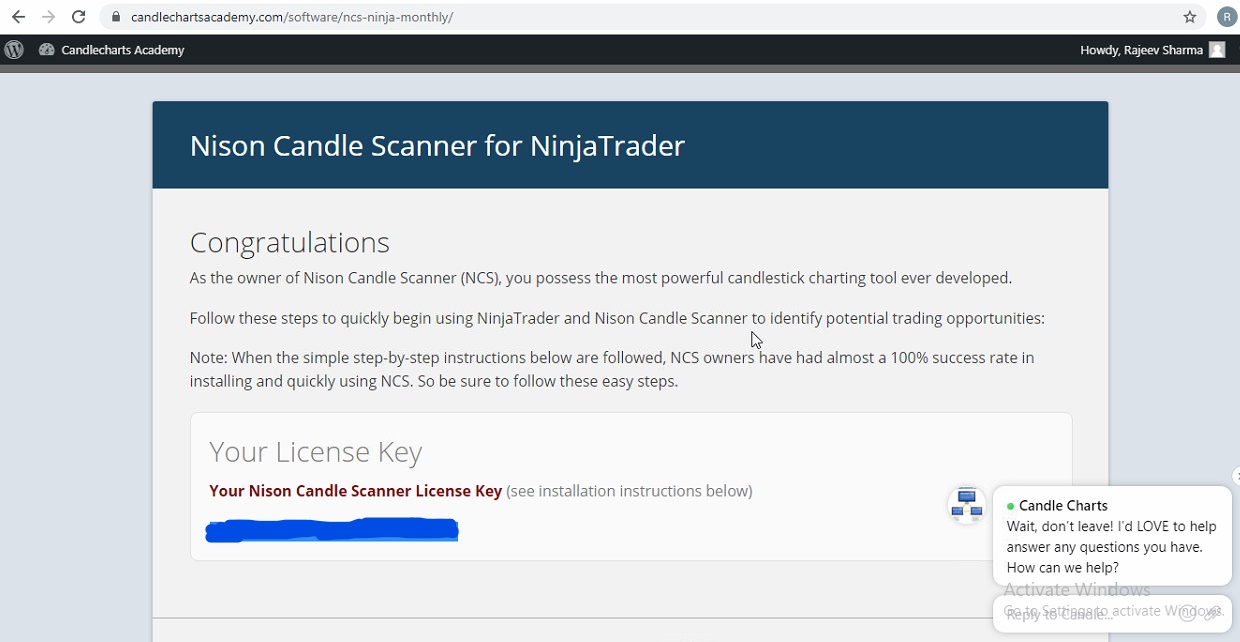 3) Restart Ninja Trader 8, and open new symbol chart from the steps as mentioned below:-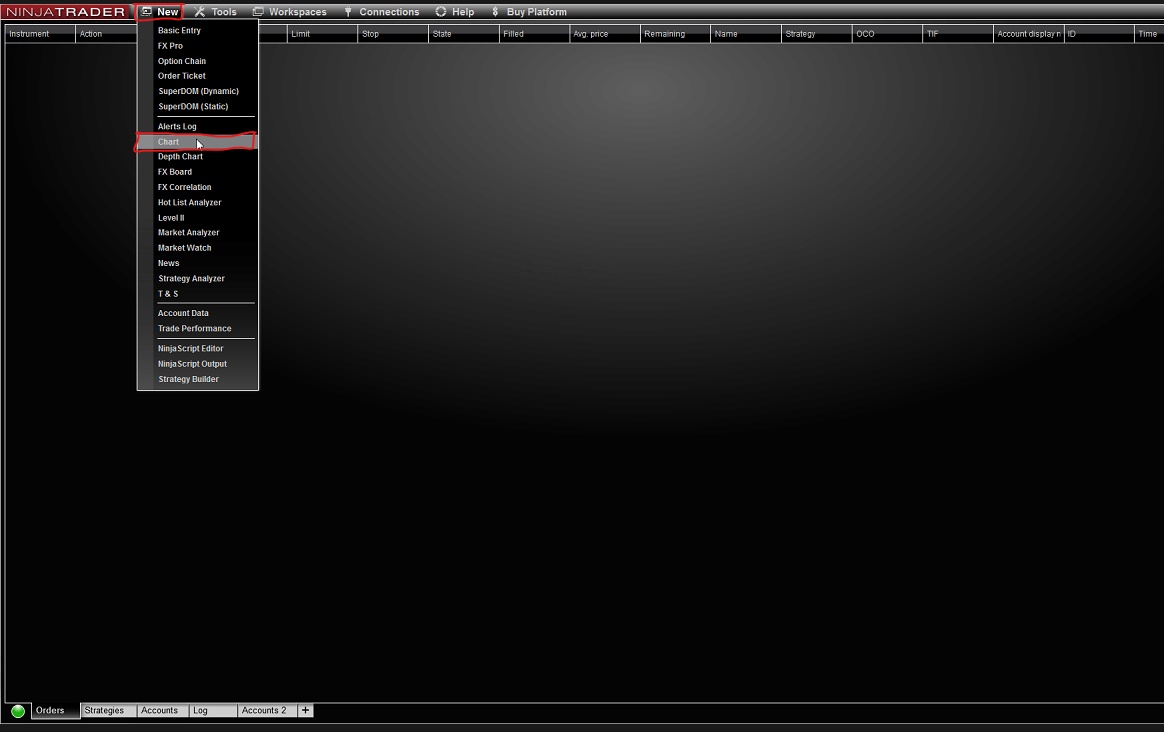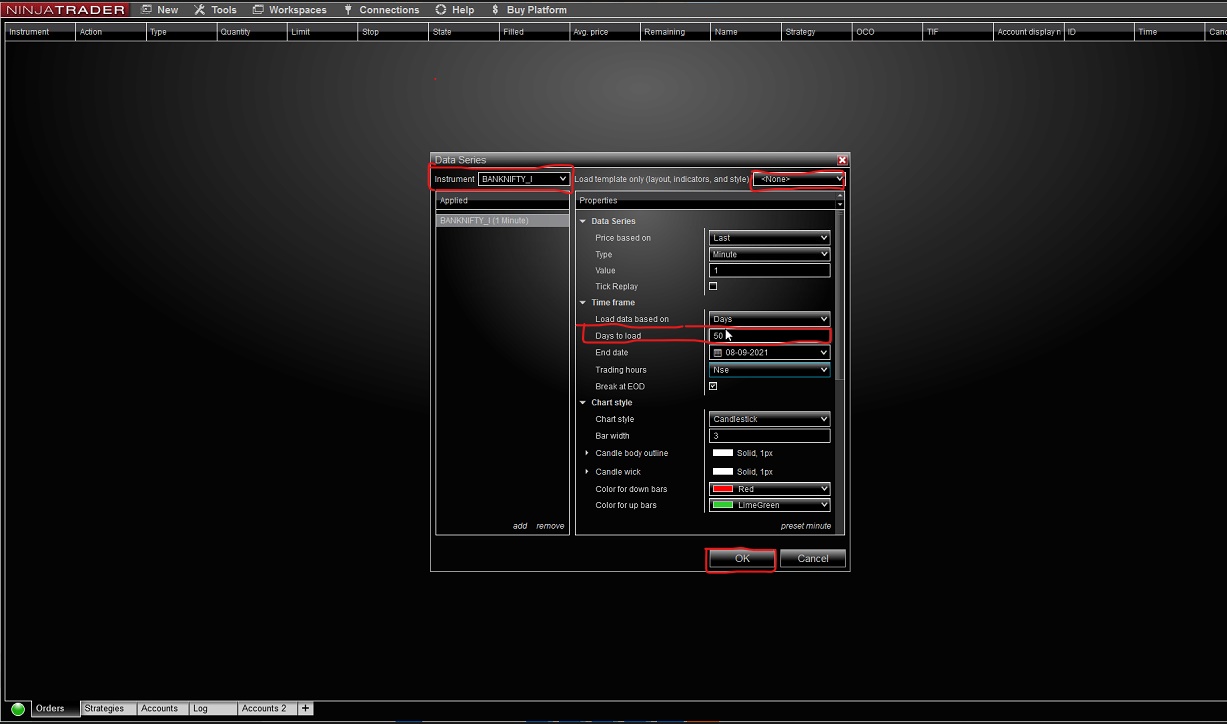 4) Now, once the new symbol chart get opened, Right-click on the chart and go to Indicators Tab.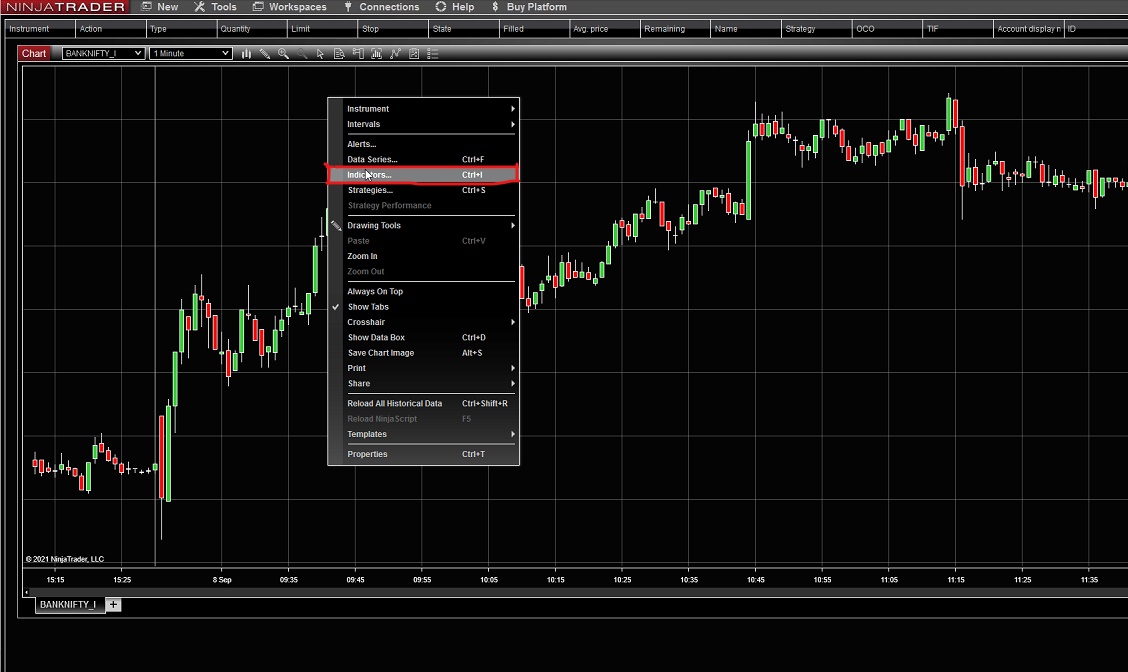 5) A Indicator Pane will open and then click on first option >> Nison Candle and then go right-side pane of it, scroll-down and you would see the option >> Use Pattern Abbreviation. Please make sure there is tick mark on it. Then, just click on "OK".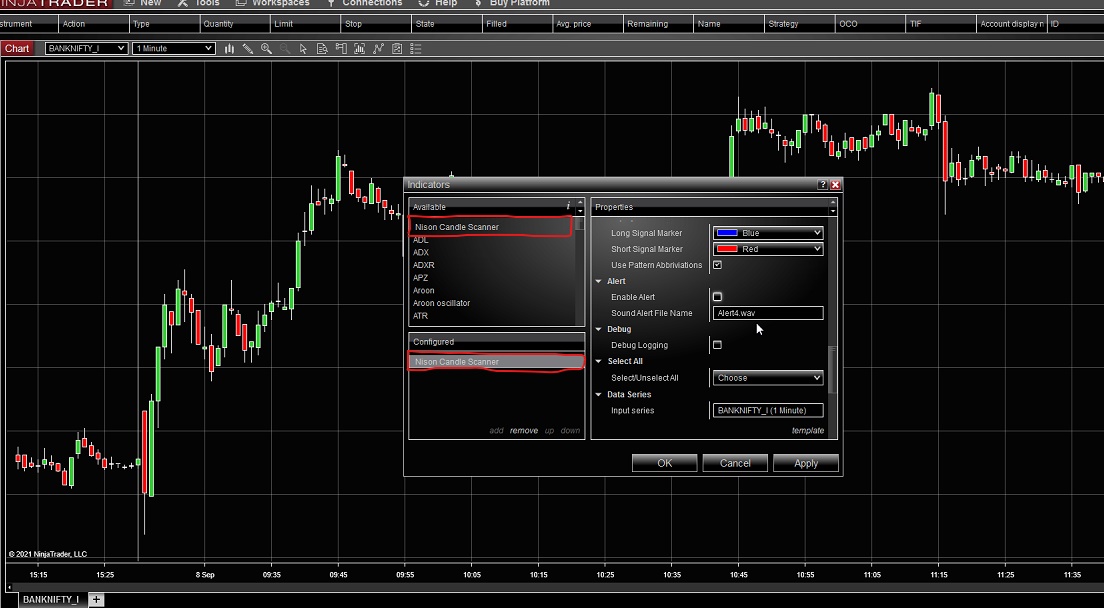 6) A message will appear then asking for Nison License Key. Please just paste license key here which you copied earlier and it will get activates then.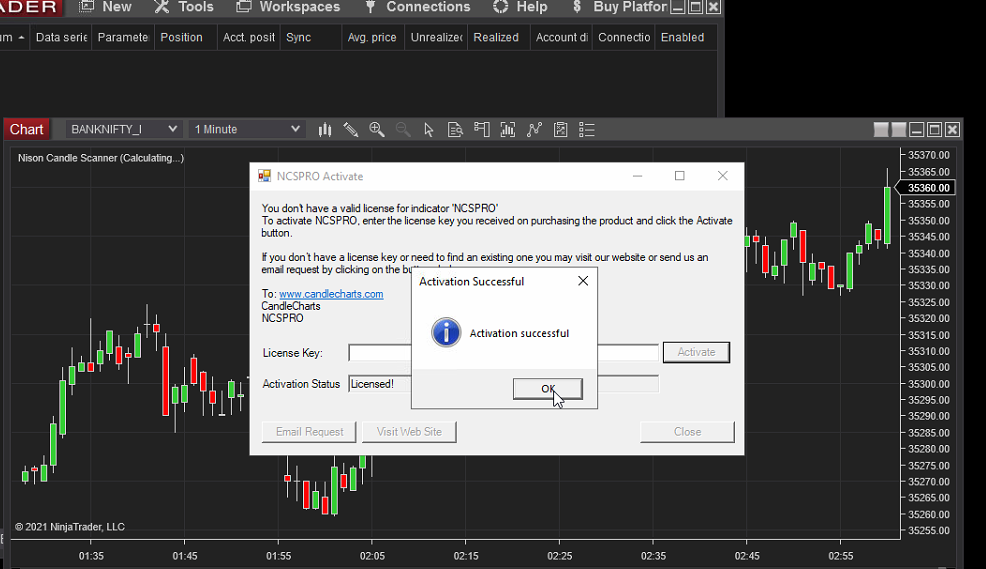 7) And the Nison Candle Scanner will appears like this. Bust as chart background is black, you can't able to see abbreviations marking in chart. So, for that just right-click on the chart >> Go "Properties" >> And change chart background to white or other light color to make markings visible.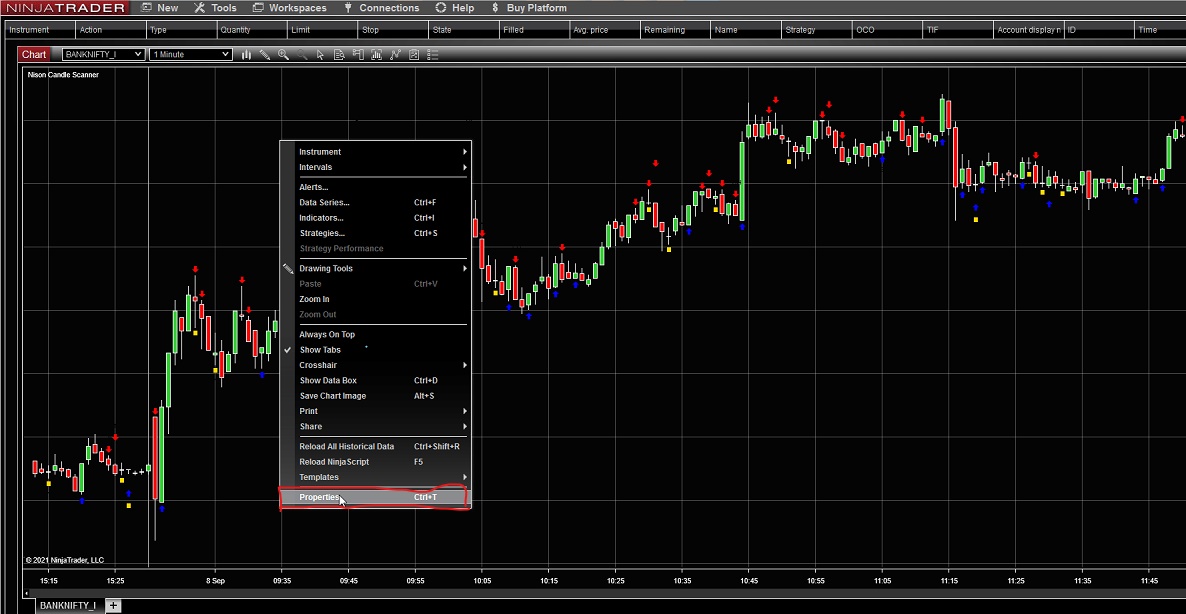 8)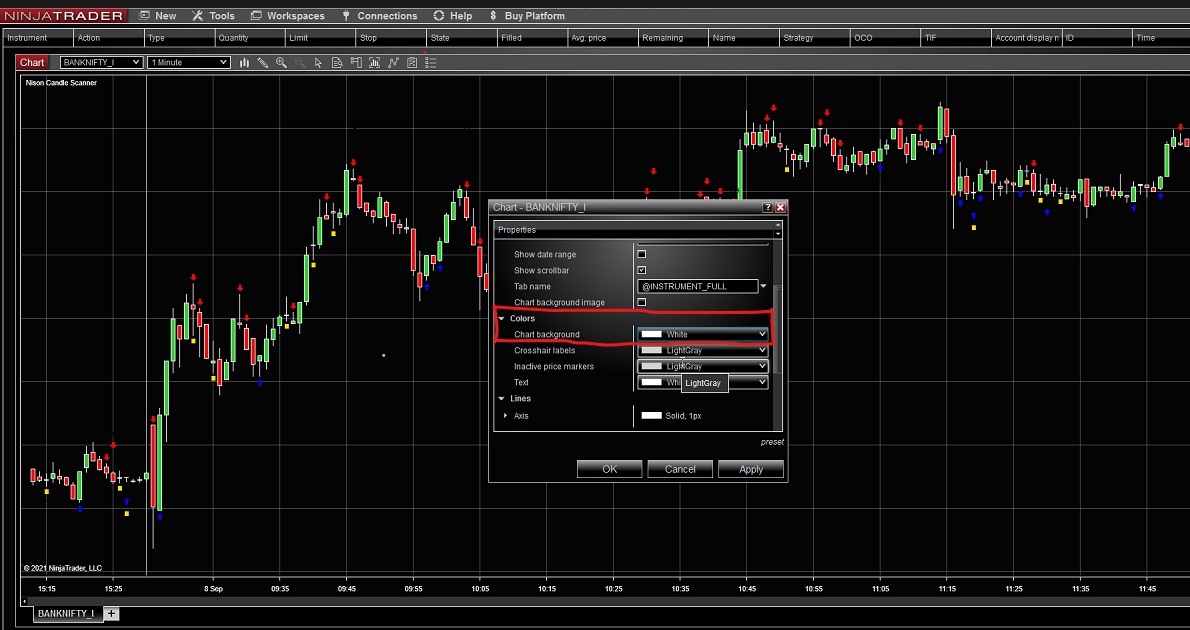 9) And its all get done now and you can able to check markings now.