Step 1: Open TrueData Velocity >> Click on Symbols menu and then click on the "Get Symbol Lists" feature.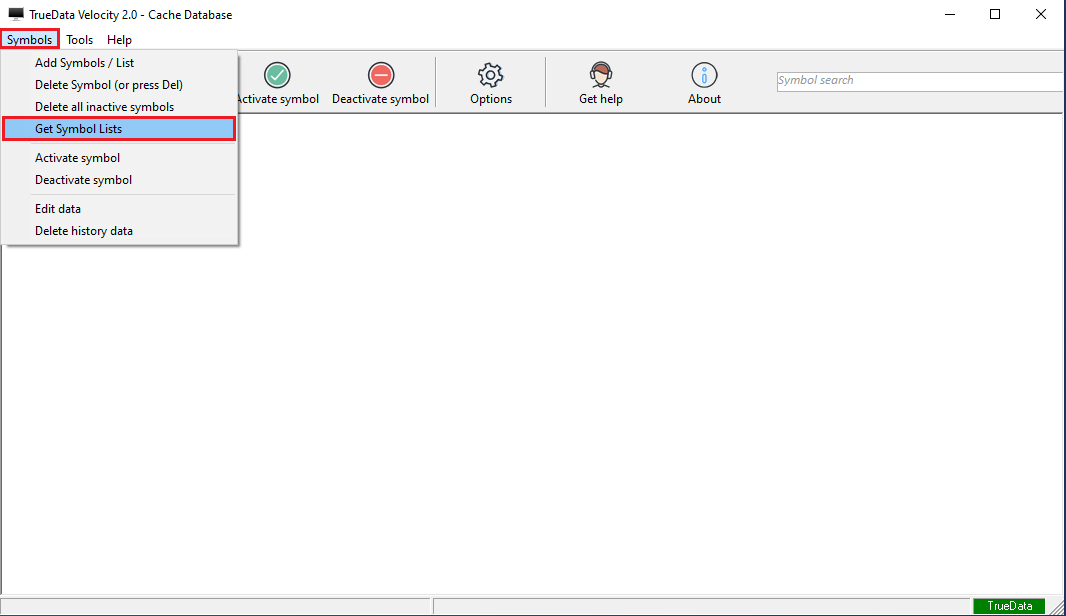 Step 2: After you click on the "Get Symbol Lists" - this would re-direct you to the our "Knowledge base Symbol List"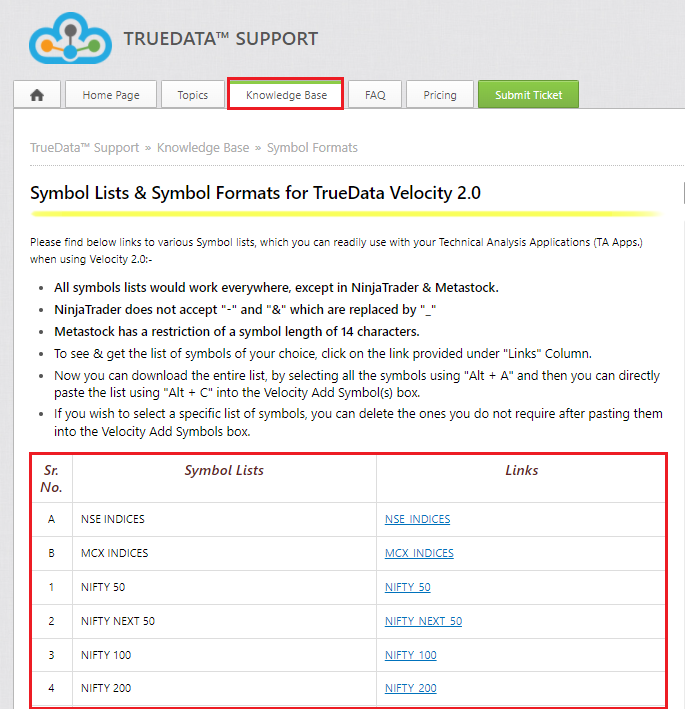 Step 3: After the Symbol List is opened, you just need to click on the "Symbol List Link" as per the Segments/Symbols you want to add.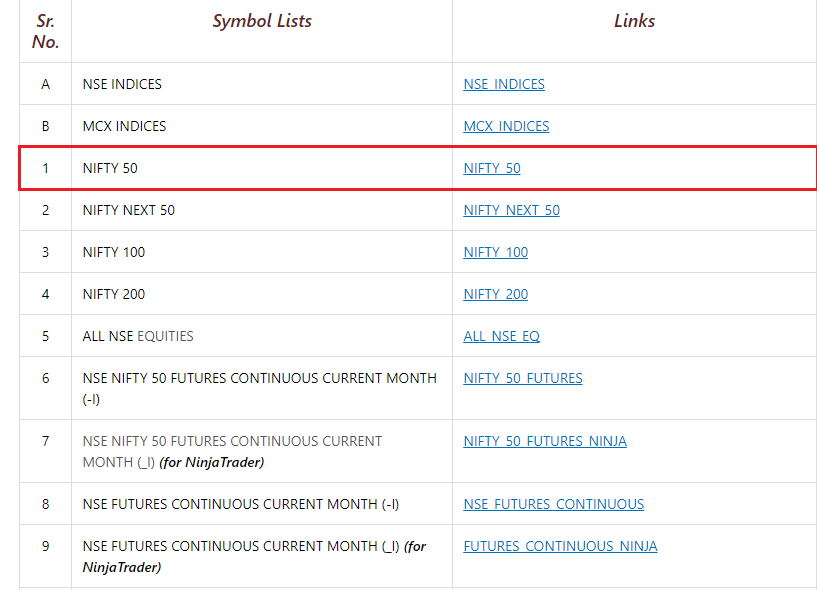 Step 4: Once you click on the link, it would open in a new tab on your browser and you need to select the "Symbols" and "Copy" them from there.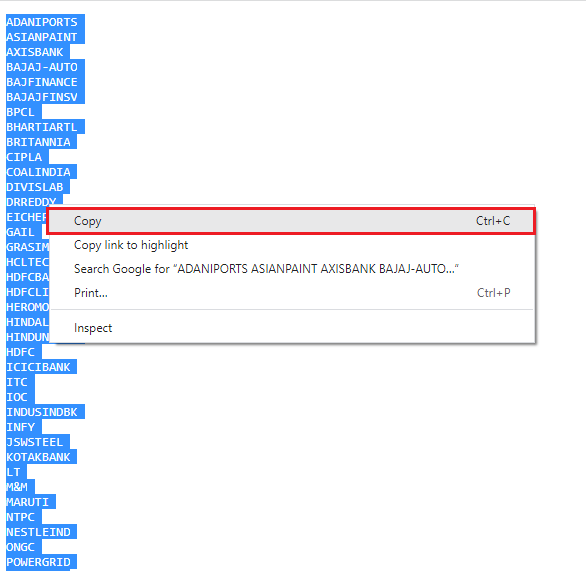 Step 5: Then proceed to the TrueData Velocity and click on the "Add Symbol(s)" and Paste the copied symbols in the "Symbol List" window and click on the "Finish" button.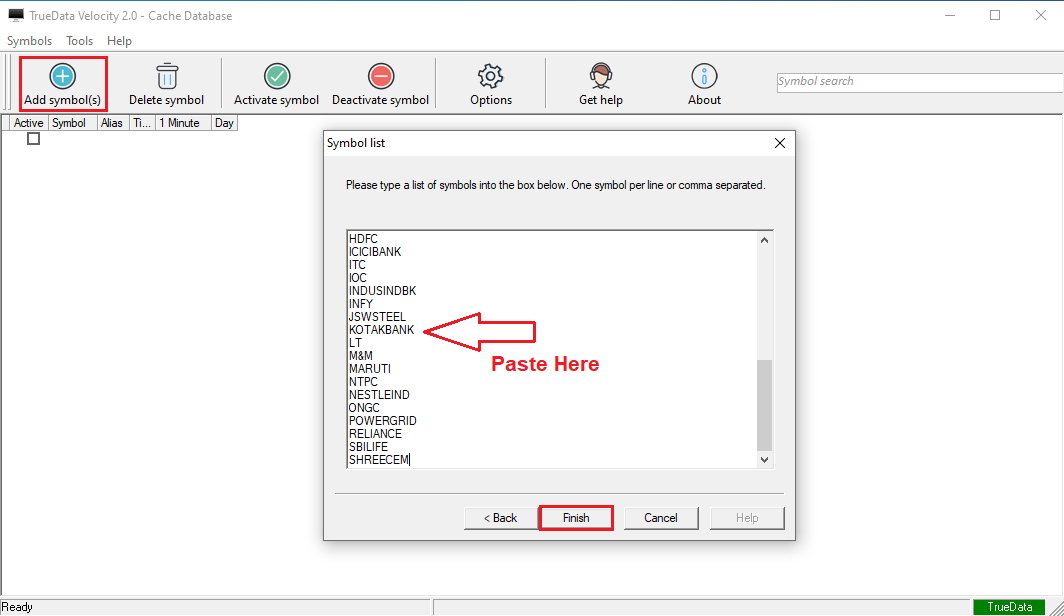 Step 6: After the above process, all your copied "Symbols would be added" in Velocity in one attempt.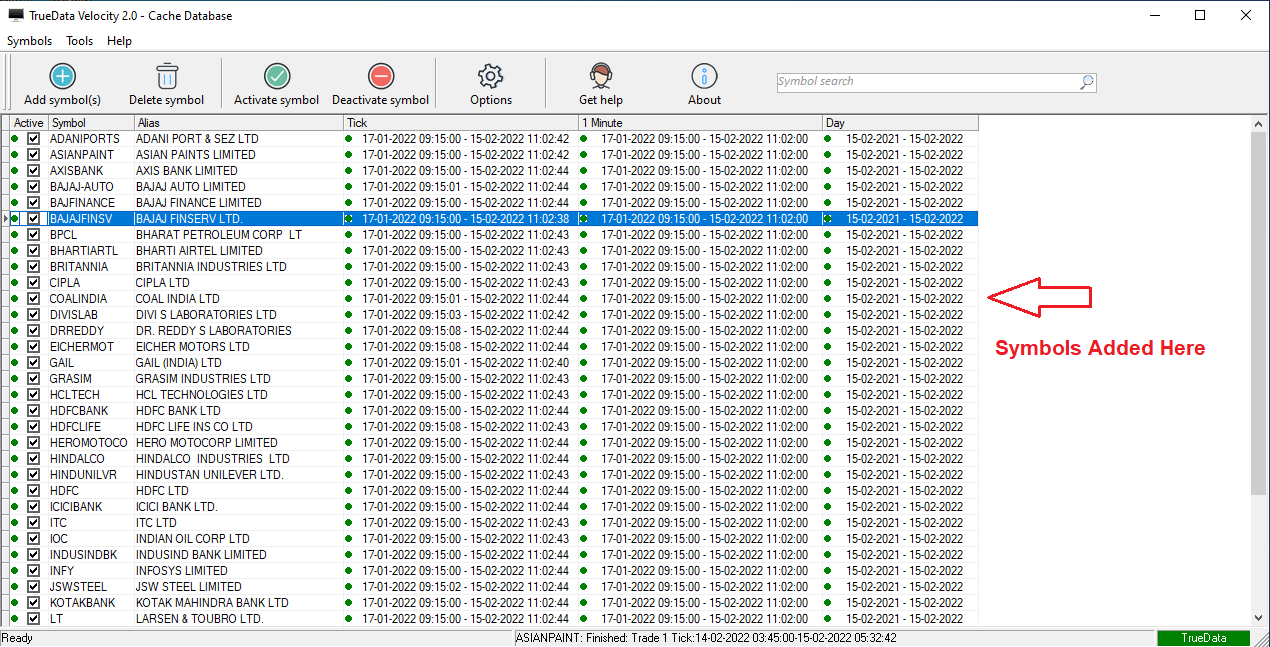 Step 7: Now open Amibroker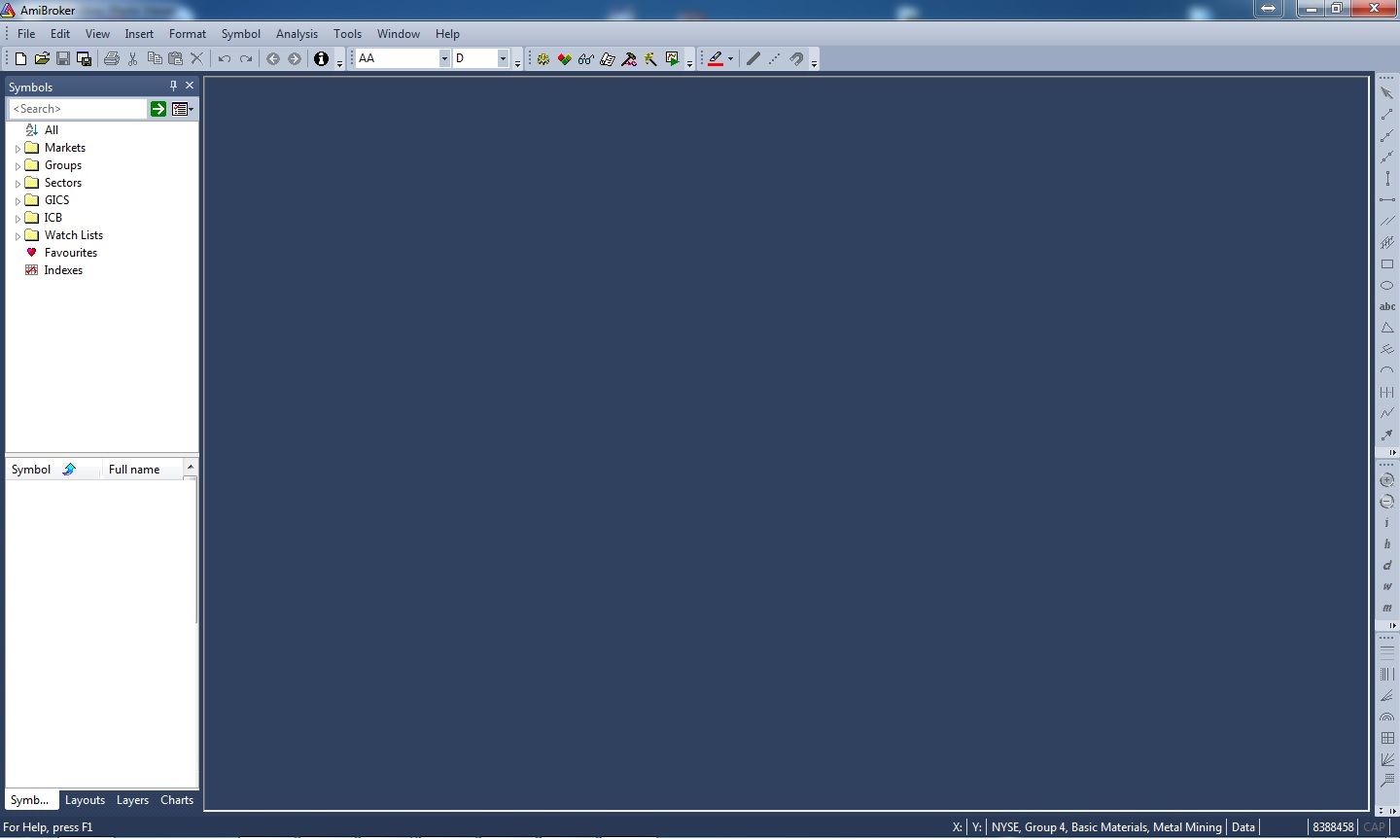 Step 8: Click on File >> from drop-down menu, select Database settings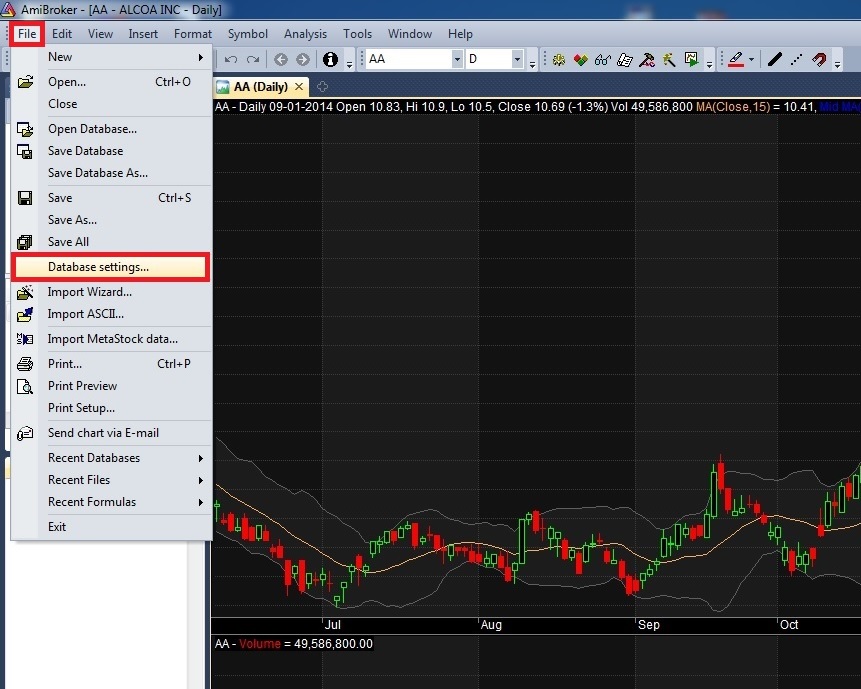 Step 9: Now click on Configure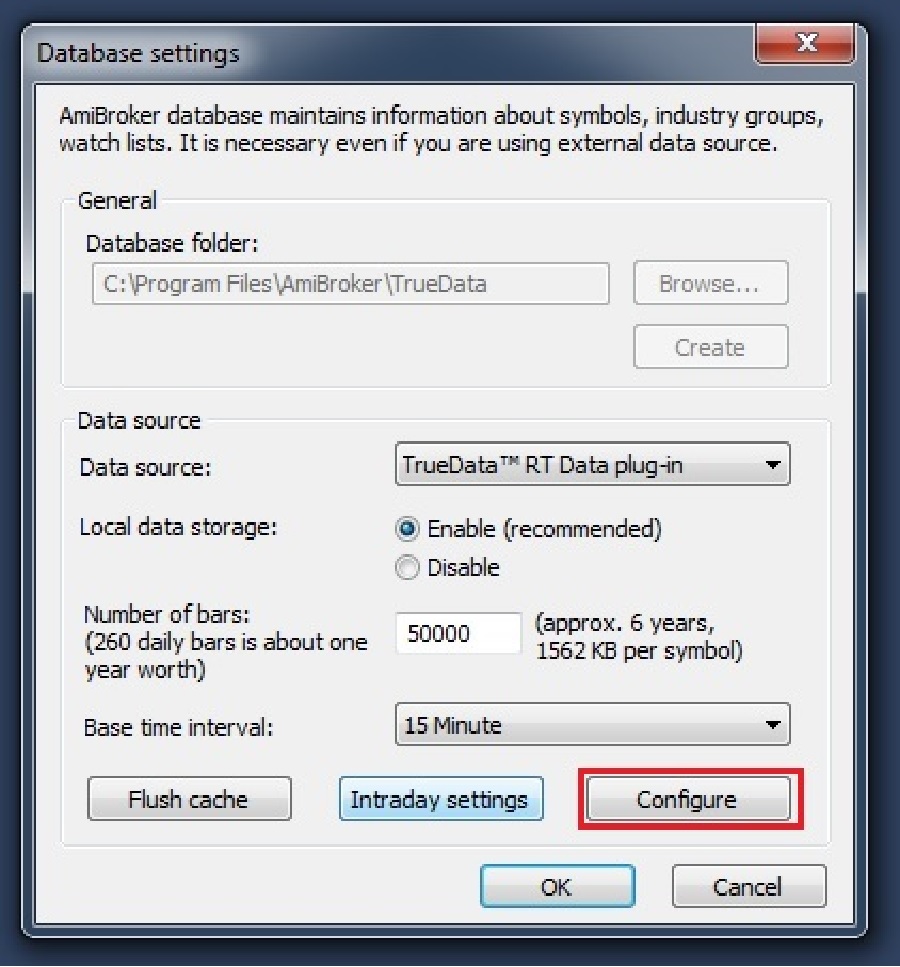 Step 10: Then, click on the Update all active symbols button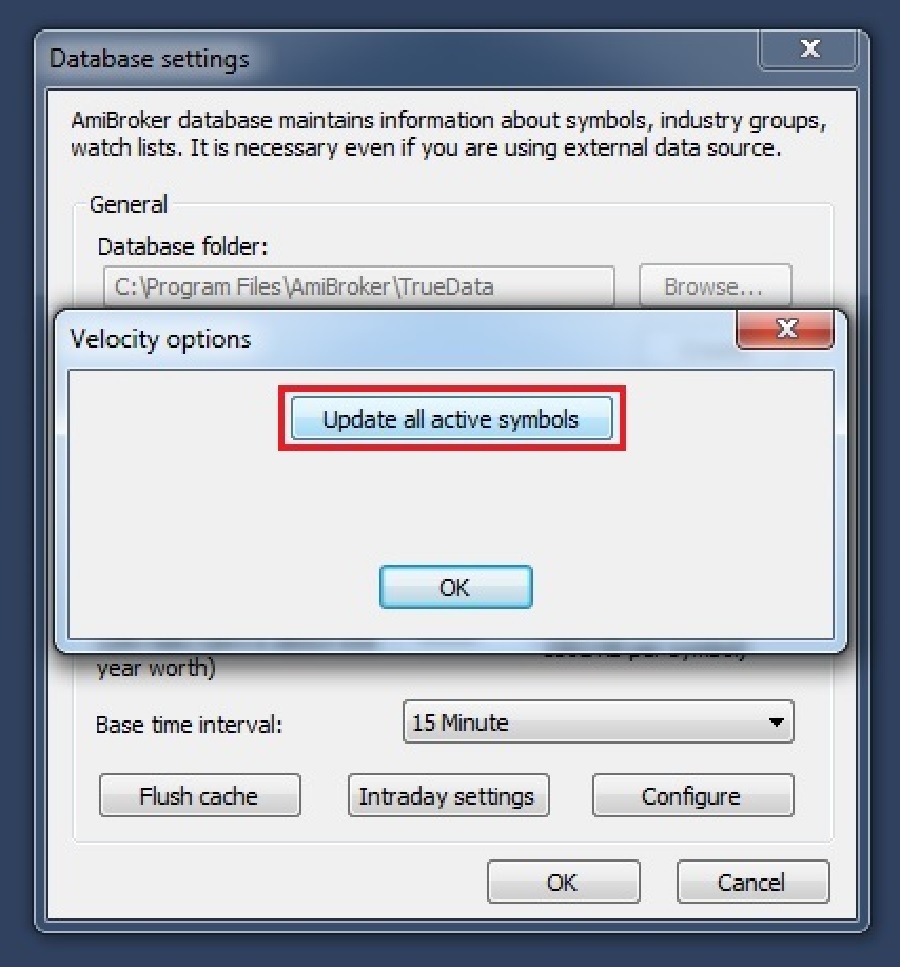 Step 11: Wait till you get a message saying >> Update is finished, then click on the OK button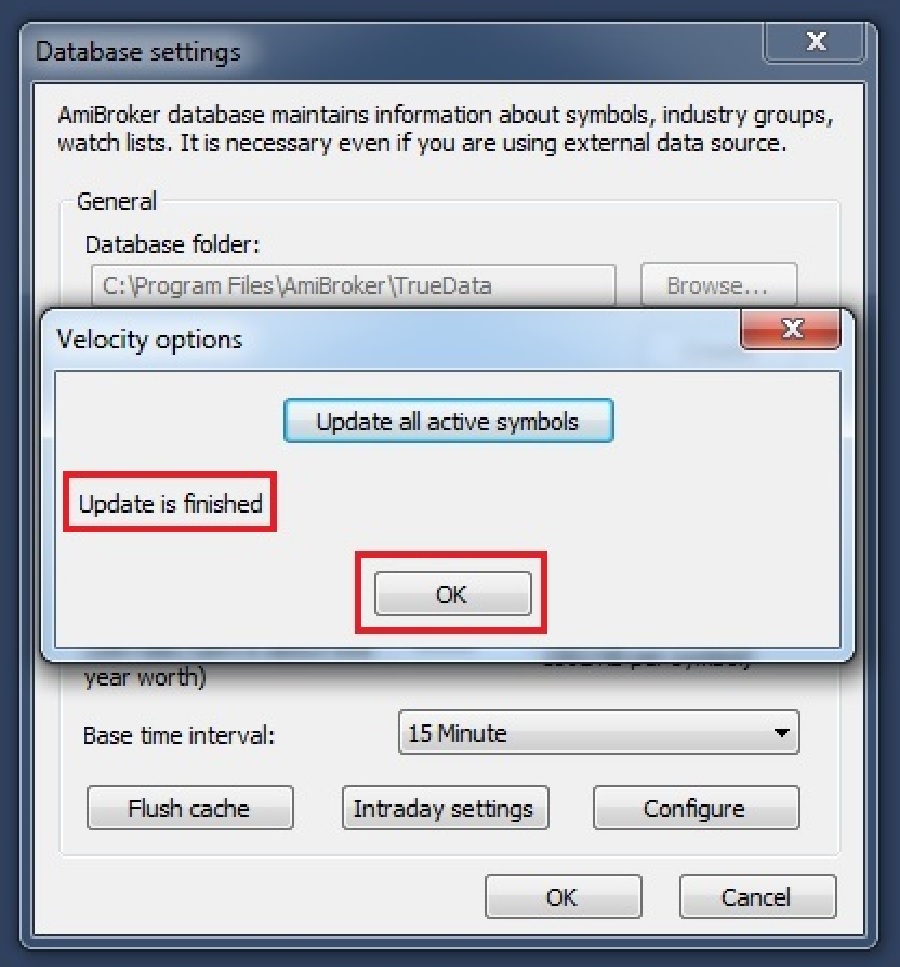 Step 12: Now you will see all the symbols have been updated on the left-hand side in Amibroker.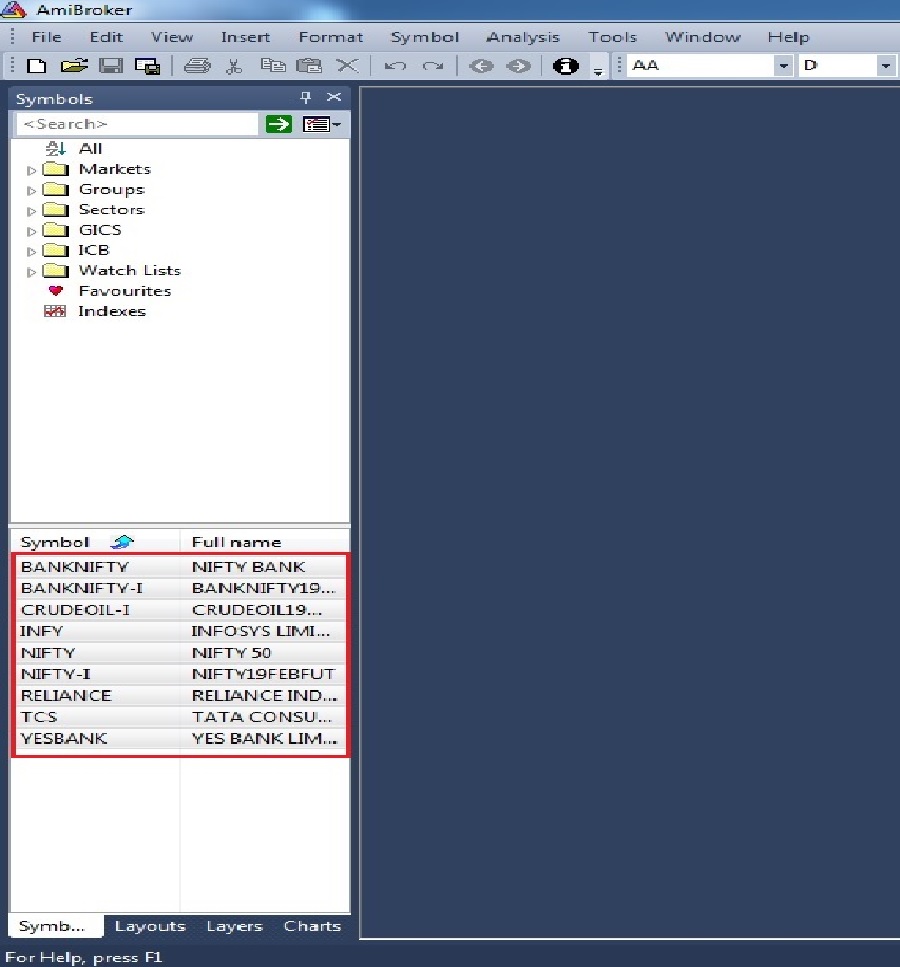 Step 13: Click on any symbol >> E.g. BANKNIFTY-I and wait for the chart to load up >> Once the chart is loaded, make sure the Base time shows 15m >> if not, then select 15-minute from the drop-down menu (you case select Base time as per your requirements. E.g. 15-minute or 5-minute or 1 minute, etc.)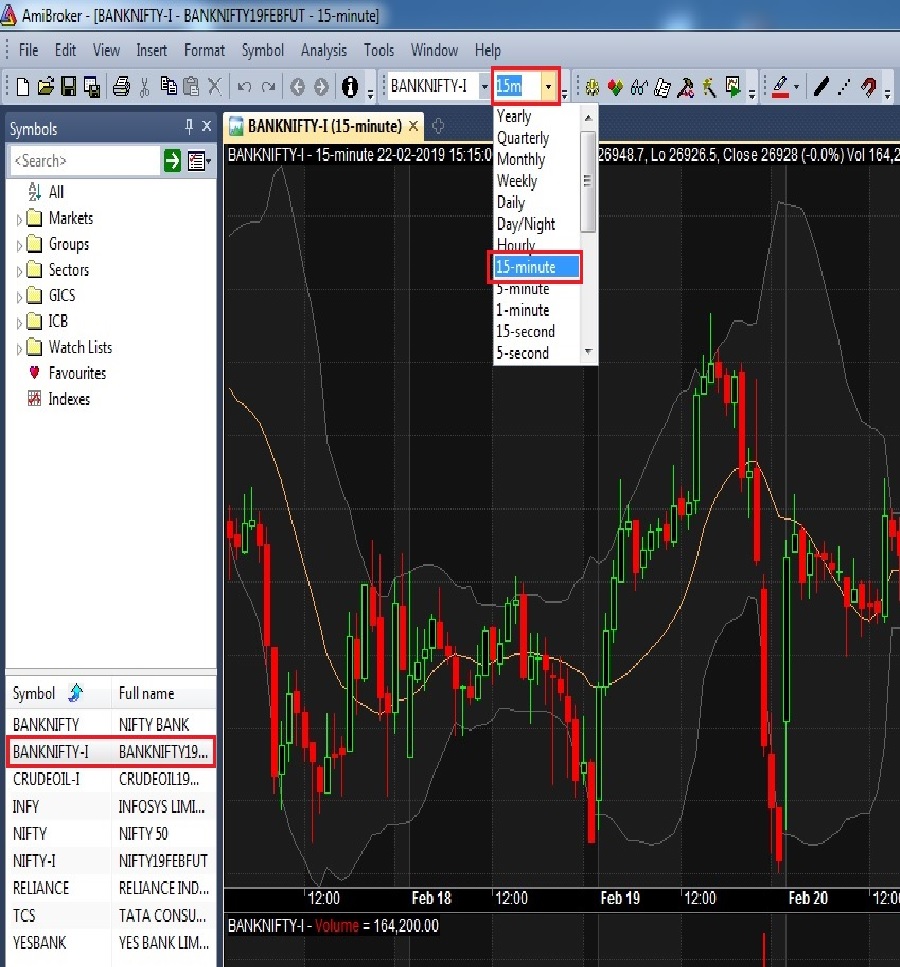 Once all the steps are followed as mentioned above, you will be able to ADD all Symbols in Velocity and in Amibroker in One Go.
In case you need any assistance, please contact our LiveChat support team.