How to view OI in Amibroker?
If you wish to view OI data for Futures or Options symbols/scripts in Amibroker, please follow the below 5 Simple Steps.
NOTE:
1) OI is updated every 3 minutes by NSE India itself and we follow the same.
2) SPOT Index symbols/scripts do not get OI data.
5 Simple Steps to get OI in Amibroker:
Step 1) First open the chart of your choice (Futures or Options scripts).
Step 2) Click on the Charts TAB as shown in the image.
>> If Charts TAB is not showing to you, then click on Windows Menu at the top and click on the Charts option to activate it.
Step 3) Now click on the Basic Charts folder as shown in the below image.
Step 4) Double click on Open Interest (Futures), this option would work with both Futures and Options symbols.
Step 5) As shown in the below image, you would see the Open Interest (OI) got added to your chart.
(Click on the below image to enlarge it)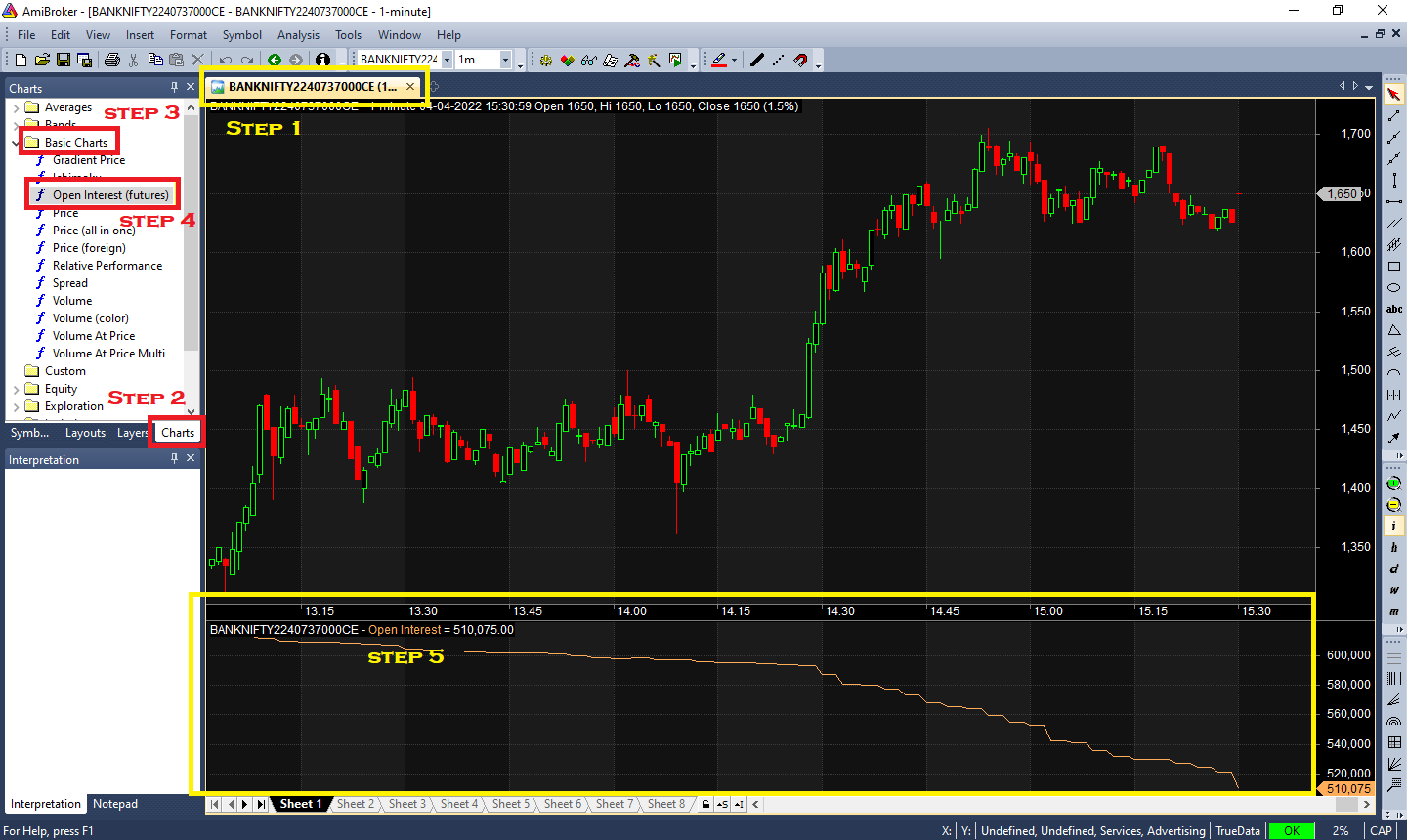 If you need any technical support on the same, please feel free to connect with LiveChat support team during support hours.