After subscribing for TrueData Velocity Plan, you would get an email from our billing team with Paid User name and Password which you need to enter into TrueData Velocity by typing manually.
Step 1:-
Click on TrueData Velocity 2.0 shortcut ICON on your PC desktop to start it and enter the paid User name and Password, close Velocity once and start it again and it would work fine.

>> In case while starting TrueData Velocity, you get this error "Computer Not Registered"
Reasons for this Error:
1 > Free Trial User name and Password was already enter in TrueData Velocity, and your Free Trial is expired, or
2 > You had entered incorrect Paid User name and/or Password, there should not be any space before or after the credentials, as it is case sensitive.
First >> "Do Not Click on "OK" - Just move aside this error message.
Step 2:-
Now double Click on Velocity RED ICON which is at system tray (near PC clock area).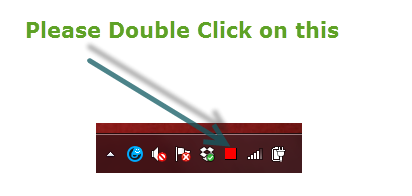 Now you should be able to see the Velocity front end (Cache Database).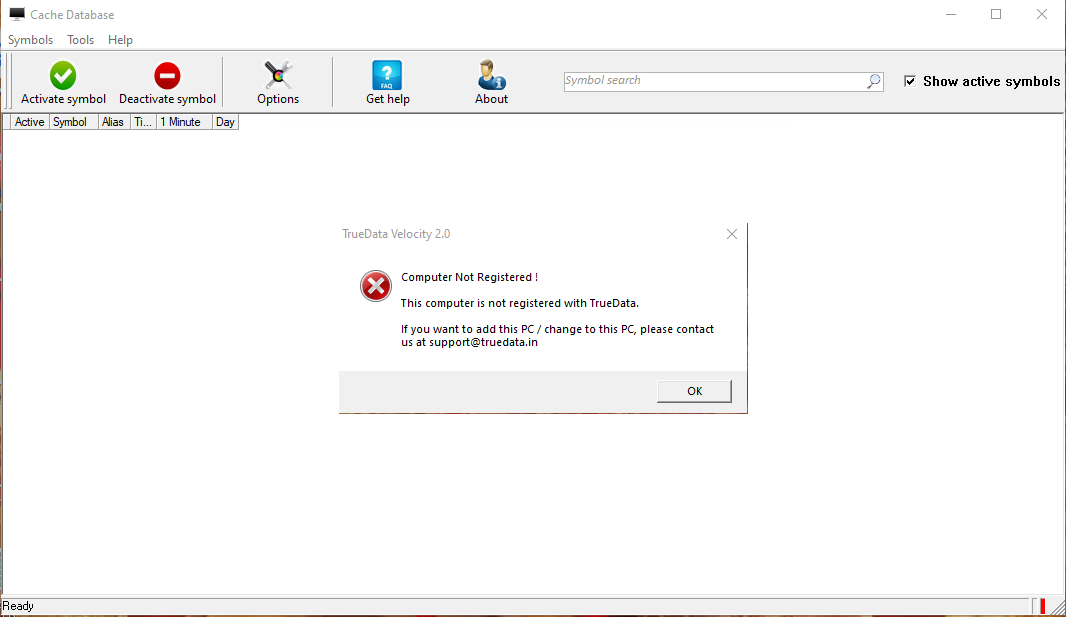 Step 3:-
Now you need to click on Option and then click on Login Option TAB, Remove your Trial User name and Password as seen Below Image >>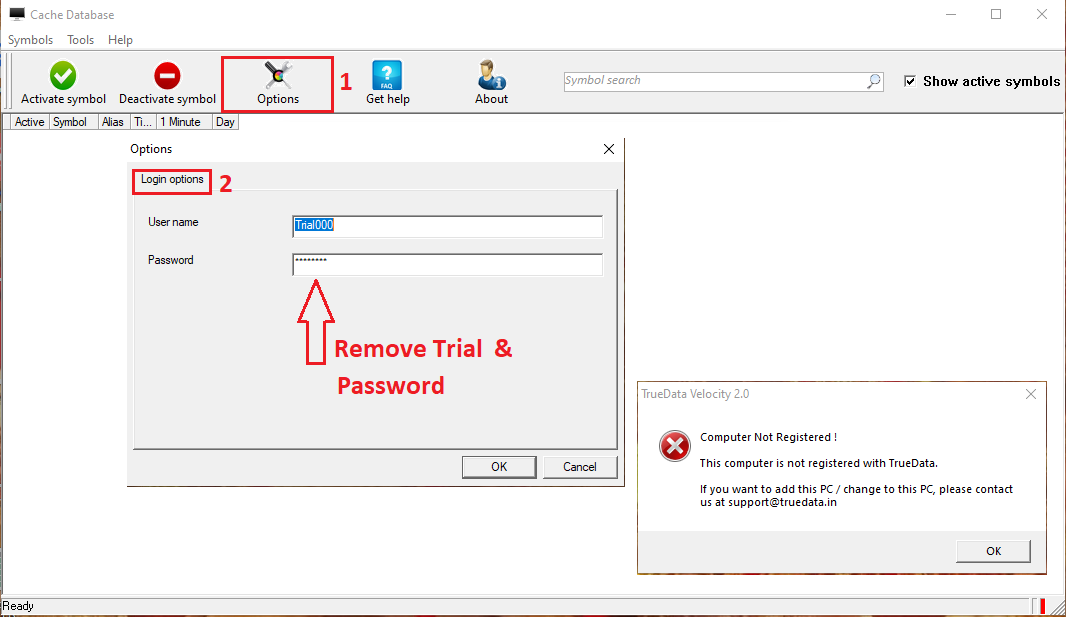 Step 4:-
And type your Paid User name and Password manually. Then, click on OK.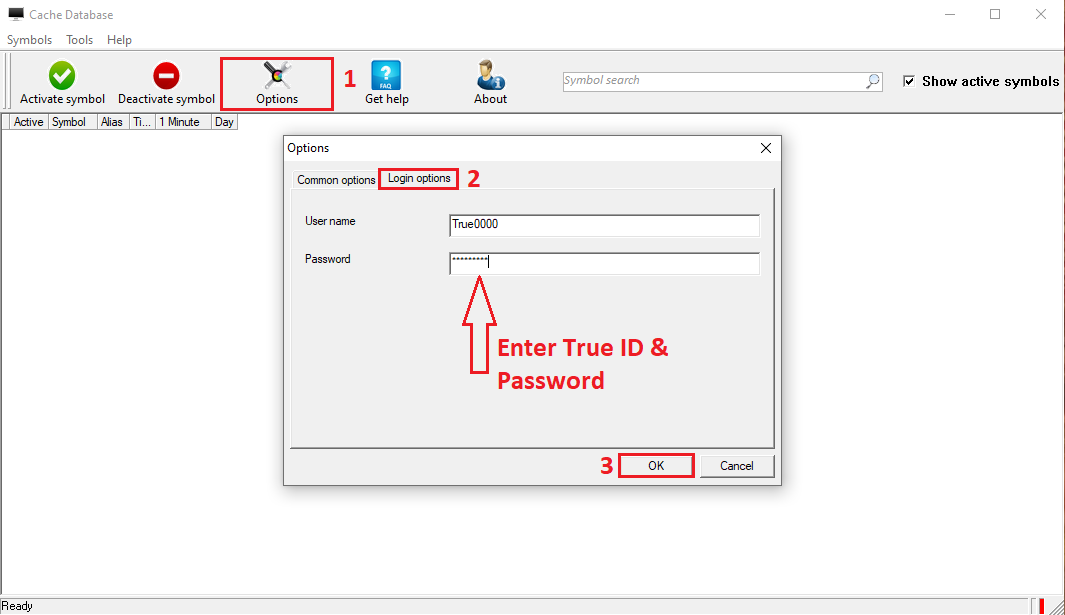 Step 5:-
>> Now, if you get the below Pop-Up message, please click on OK and restart Velocity.
>> In case, you don't get any Pop-Up message, just close TrueData Velocity and start it again.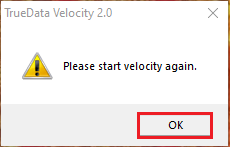 Step 6:-
>> If you have entered correct details this time, you would see > TrueData Velocity ICON has turned Green
>> To open TrueData Velocity, right click on the Green ICON of Velocity and click on "Show Velocity" this will open > Velocity 2.0 - Cache Database.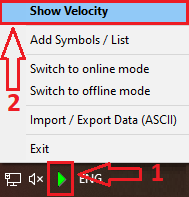 >> Now, you would be able to add symbols of your choice (as per the segment subscribed).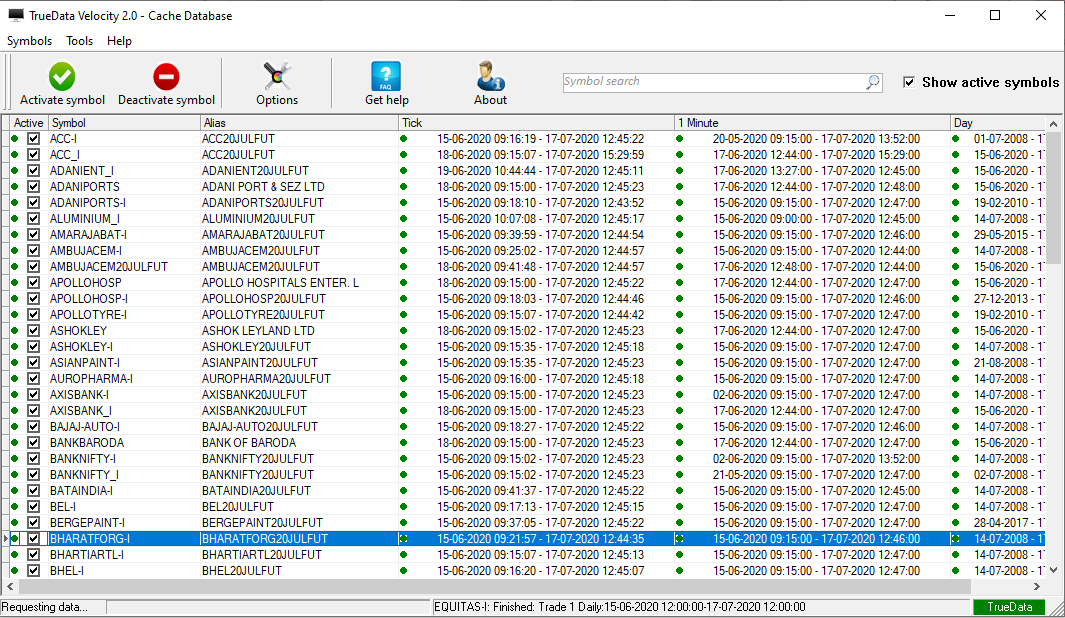 In case, you need any assistance, please contact our LiveChat support.
Thank You and Happy Trading!!!