Step 1:- Select the strategy for trade. Save the strategy using Save button.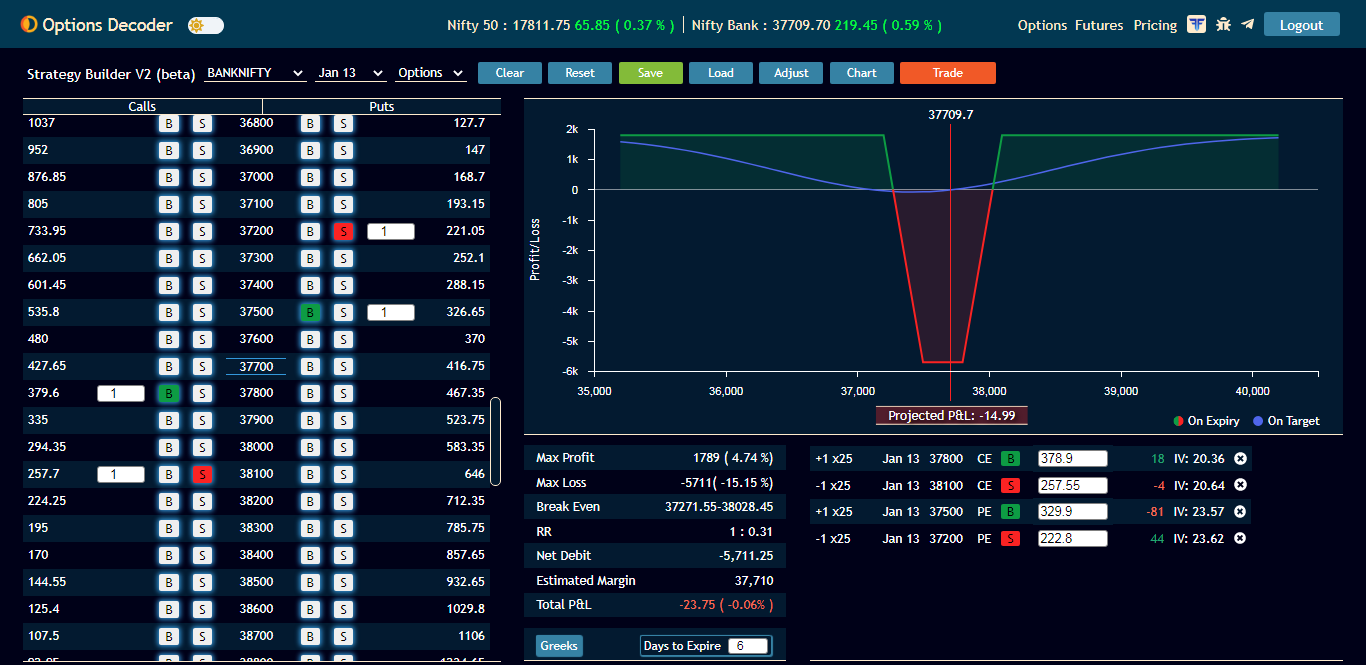 Step 2:- Type the strategy name and select/create portfolio.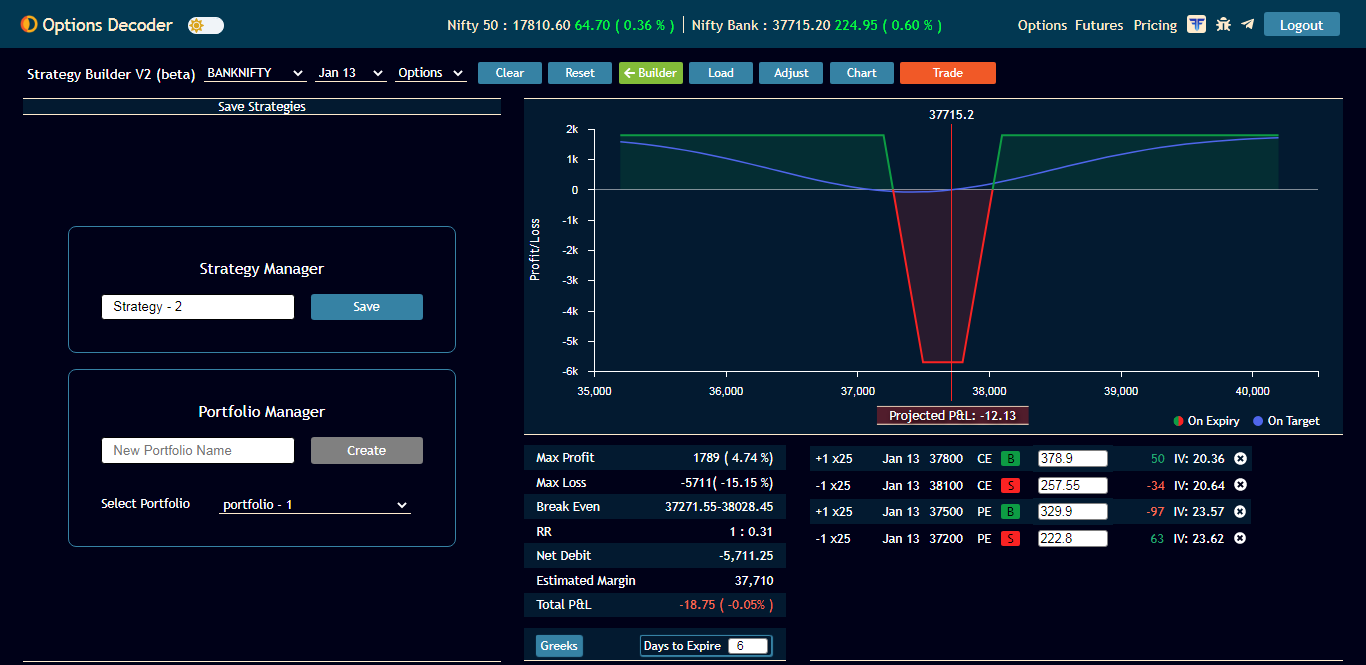 Step 3:- After saving, the Green color of the save button will change to Blue color.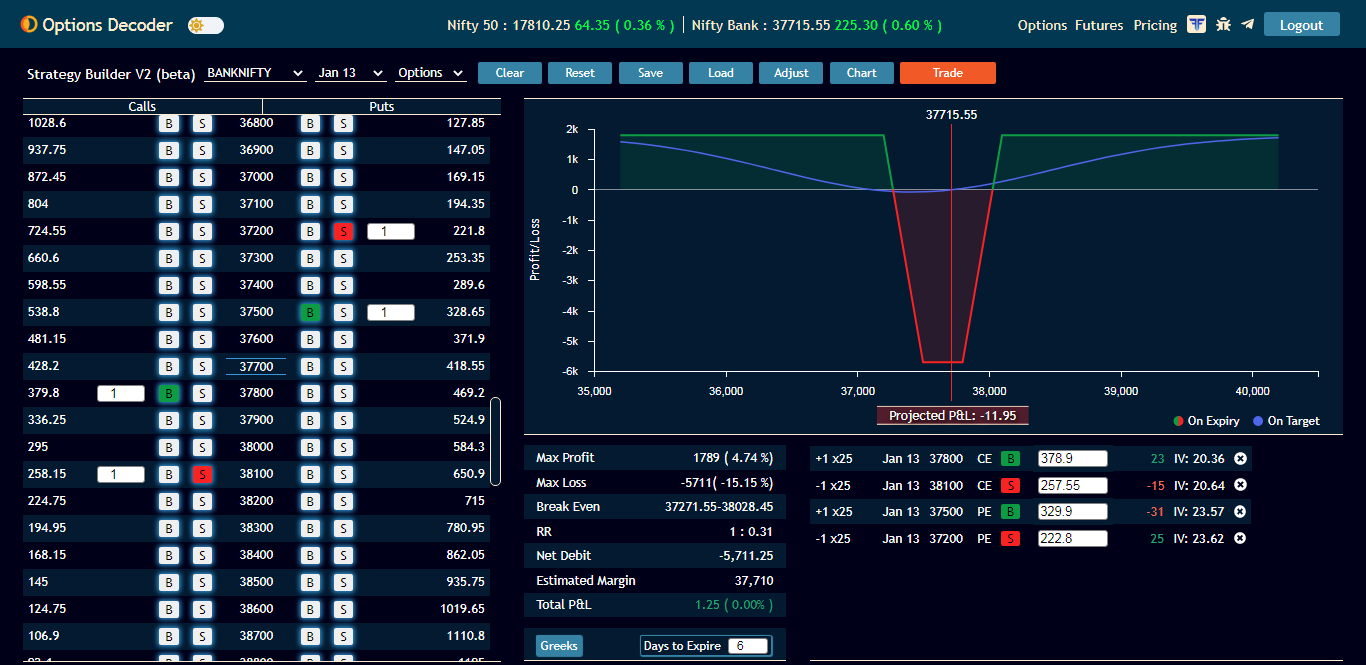 Step 4:- If there are no traded legs, the trade button will be active and Orange in color. Click on the Trade button.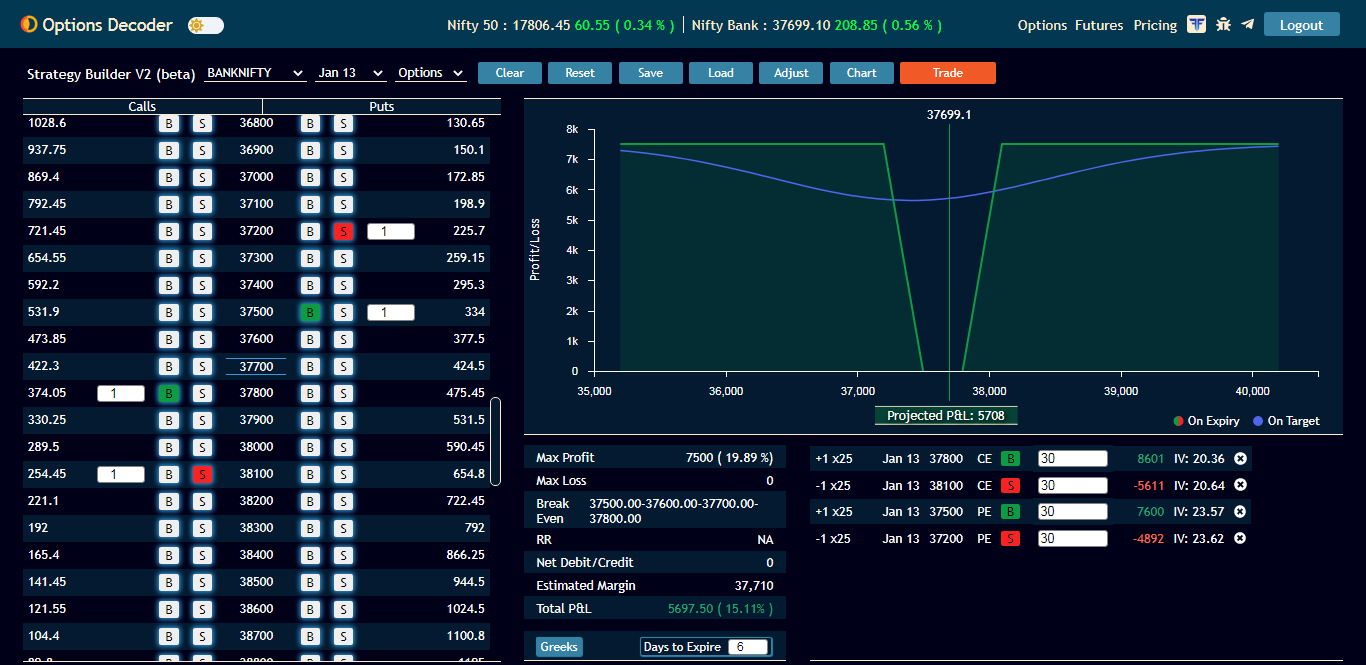 Step 5:- Trade window will appear. Change order type to market/ limit for all or individual legs. Click the Place All Orders button to place the orders.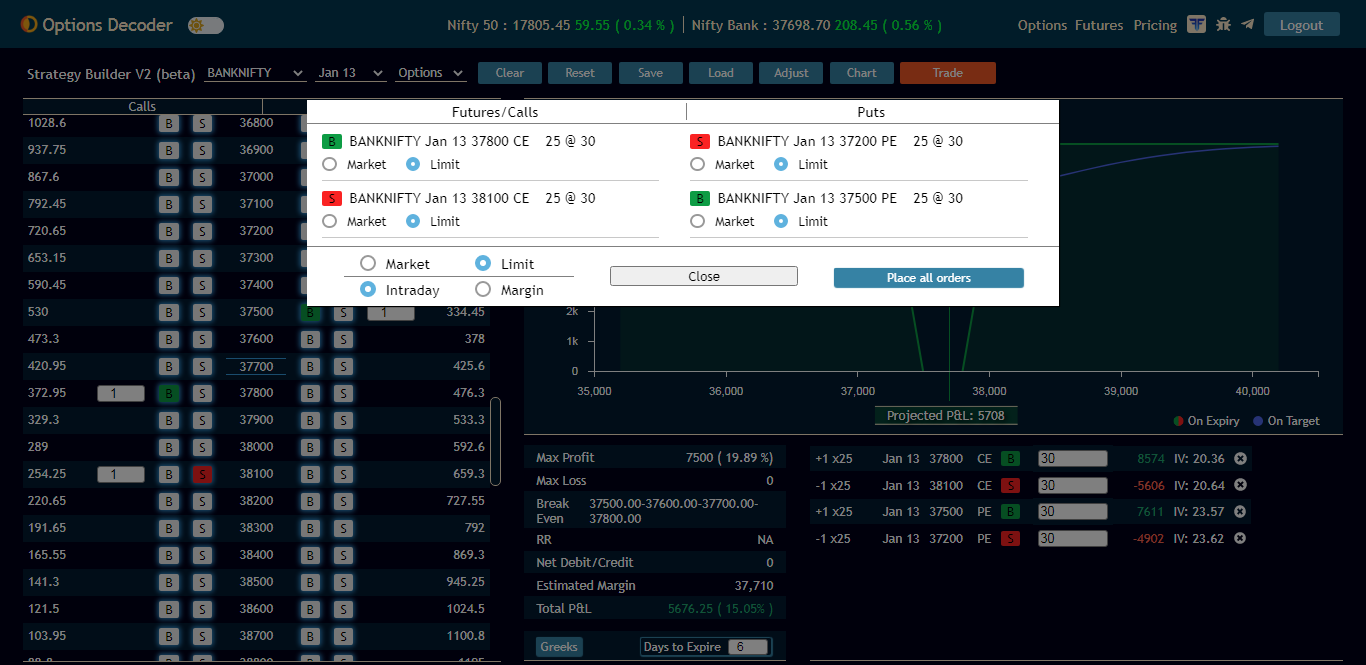 Step 6:- Placed orders would show green tick mark and rejected orders would show red cross mark.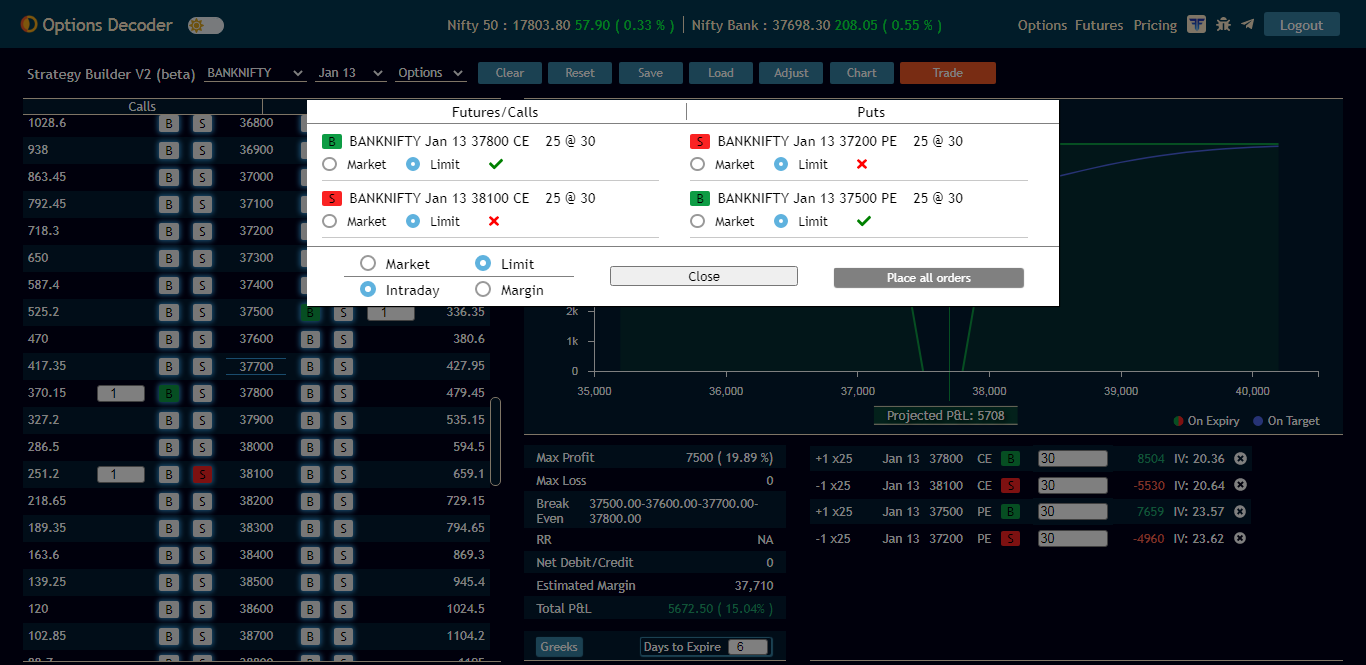 Step 7:- You can check the placed orders and the rejection reason from the Broker Dashboard --> Orders Tab.
Step 8:- Click on Adjust button to make the adjustments in the strategy. You can see the summary of all the selected legs on the left side.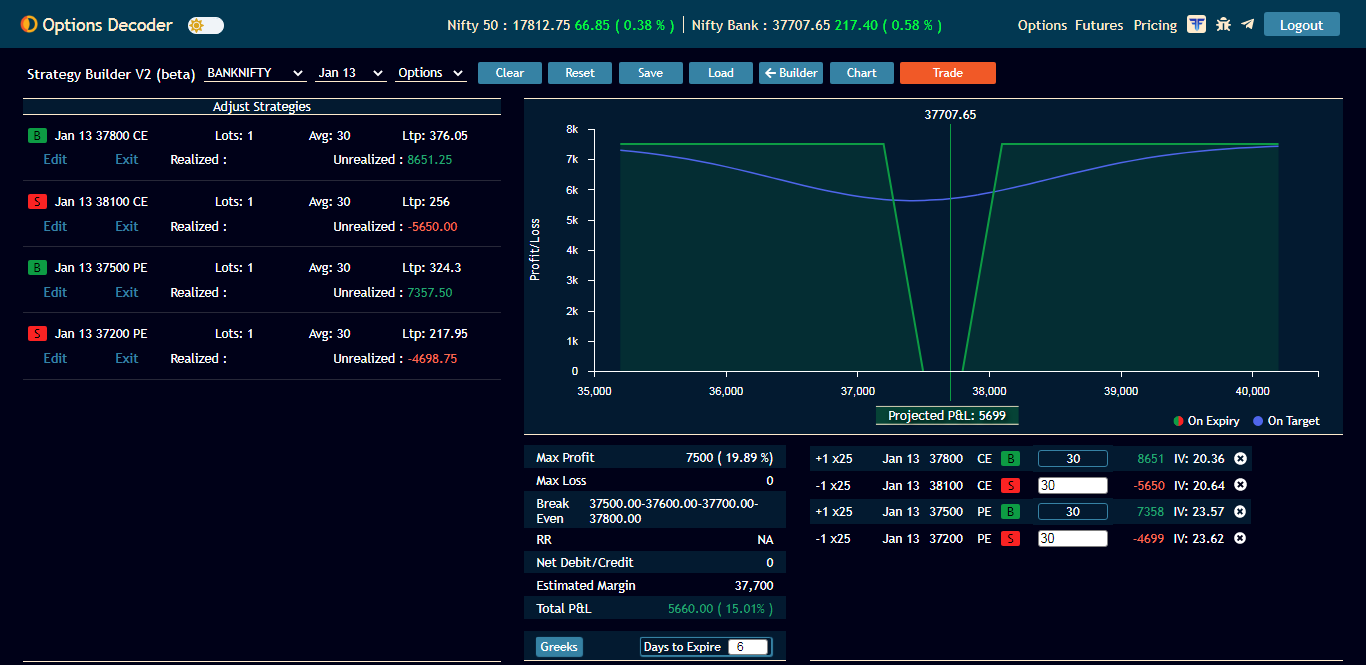 Step 9:- Click on the Edit button to make individual leg adjustments.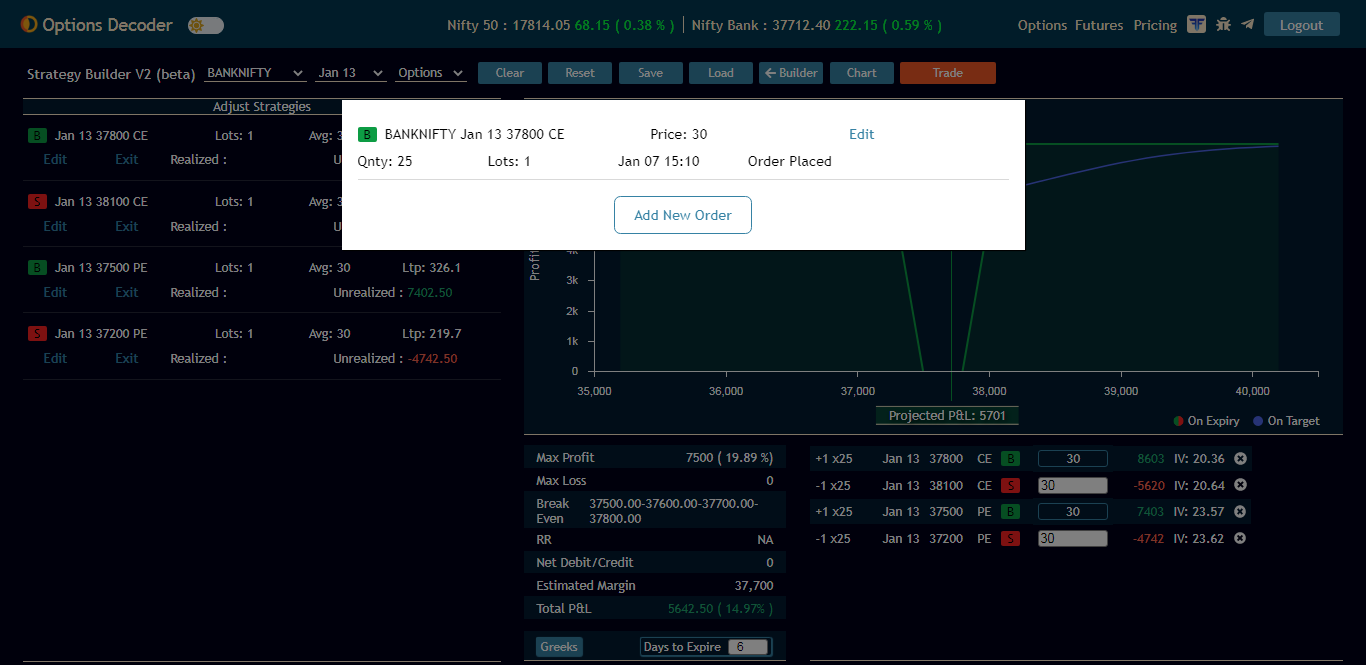 Step 10:- Click Add New Order to add a new leg.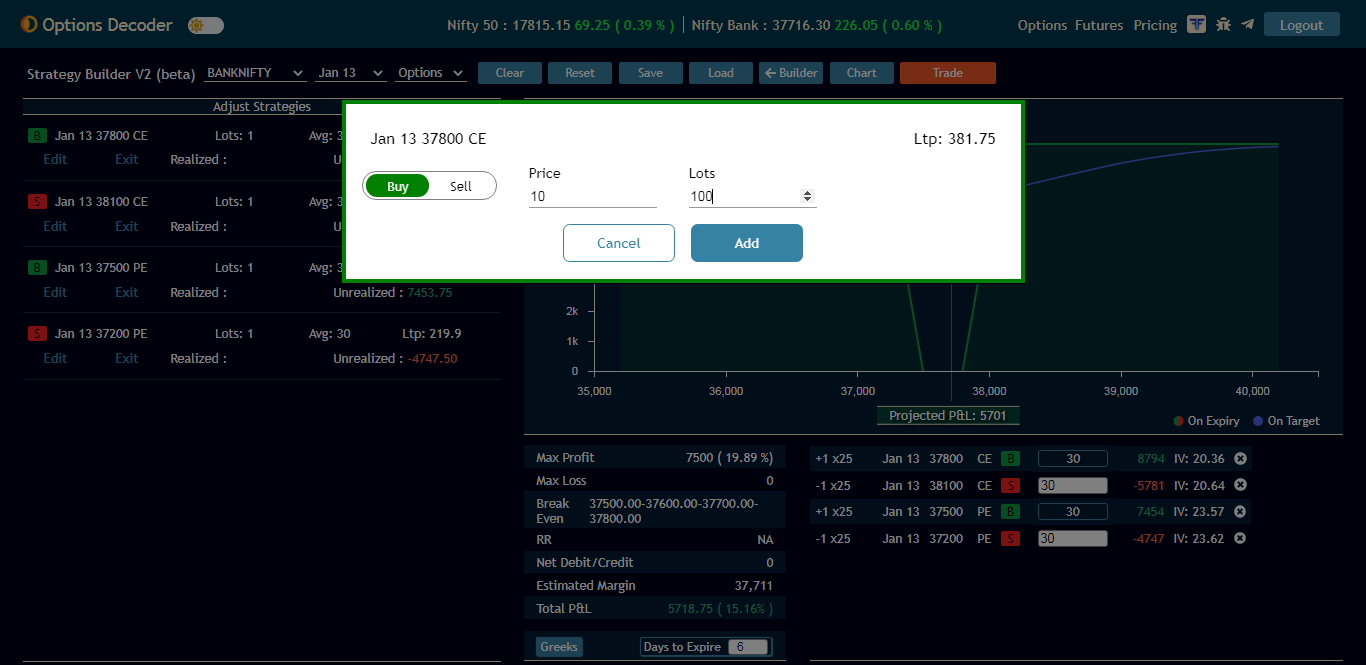 Step 11:- New leg will be added as orders and ready to trade. If the lot size is greater than quantity freeze, then the order will split based on the quantity freeze and add multiple orders. You can see Order Placed, and Order Not Placed here based on your placed trades. Exclude order checkmark will exclude the order from Trading but will include in your strategy.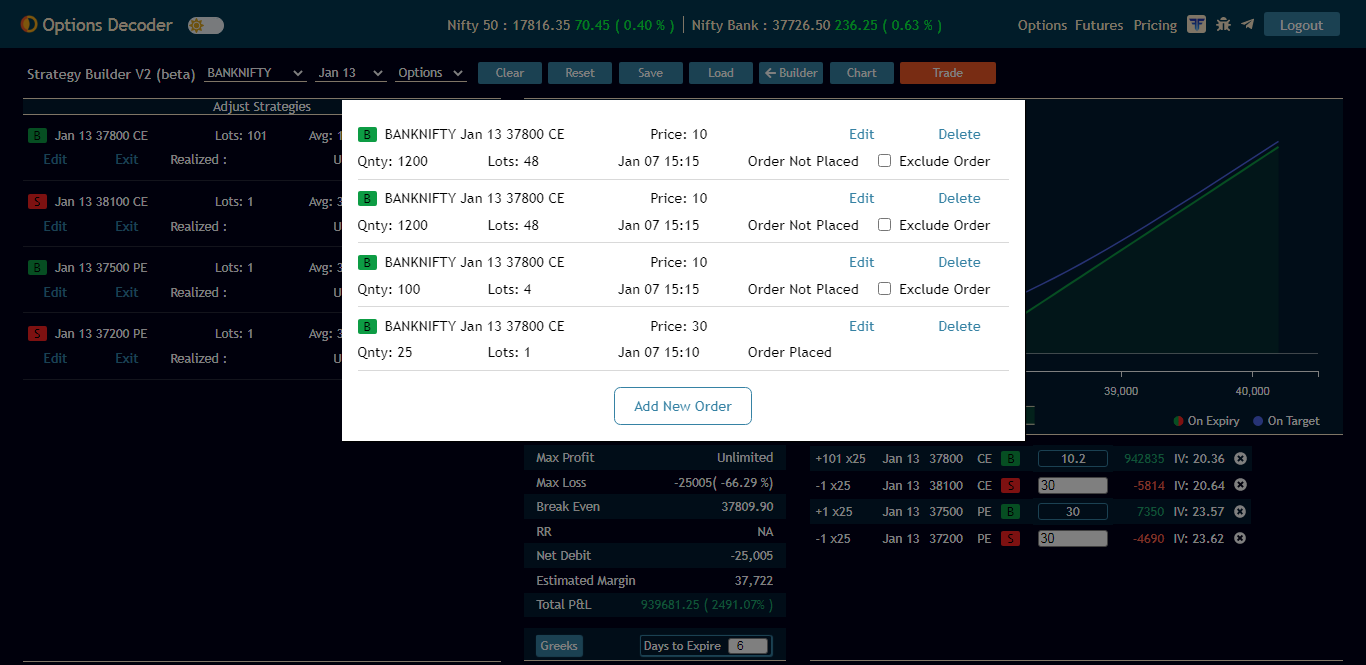 Step 12:- If you click on the trade button after adjustments, only the orders which are not placed will be visible in the trade window for Trading.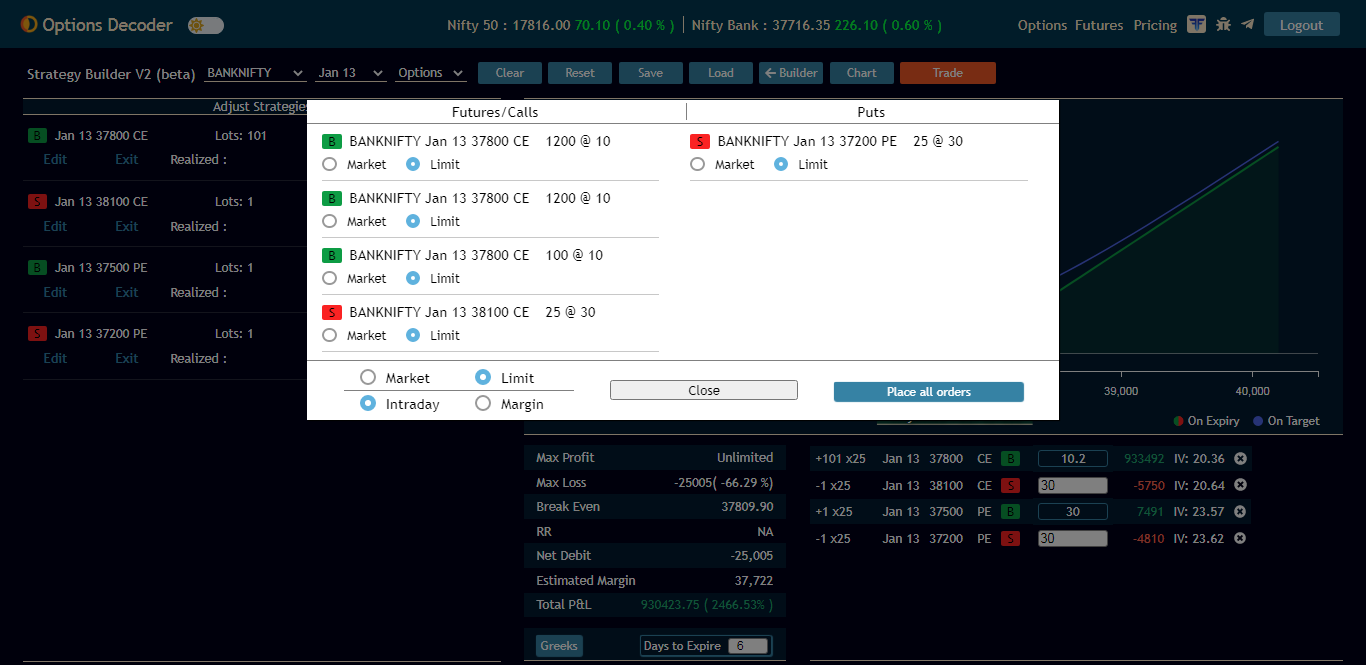 Step 13:- Checkmark on Exclude Order to exclude a leg from Trading.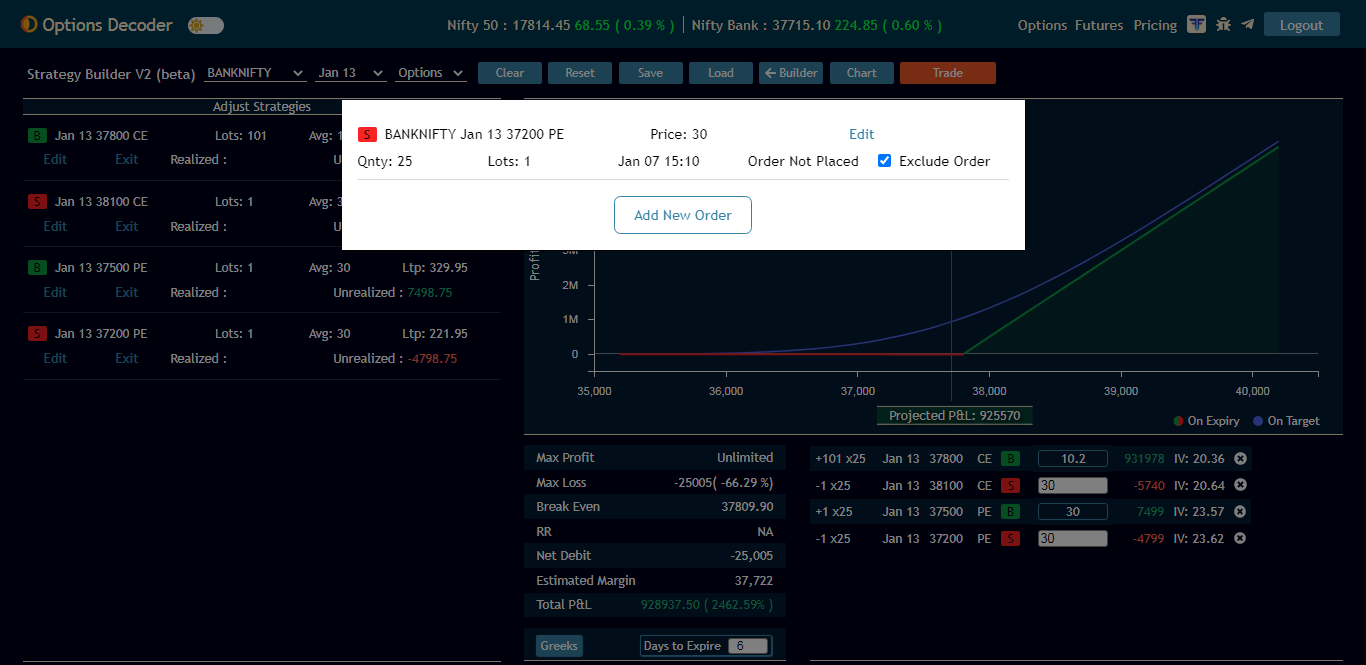 Step 14:- After clicking Exclude Order, that leg is now excluded from Trading. ( Refer to image of point 12 ). Orders that are visible on the trade window will be placed when clicking on the Place all orders button.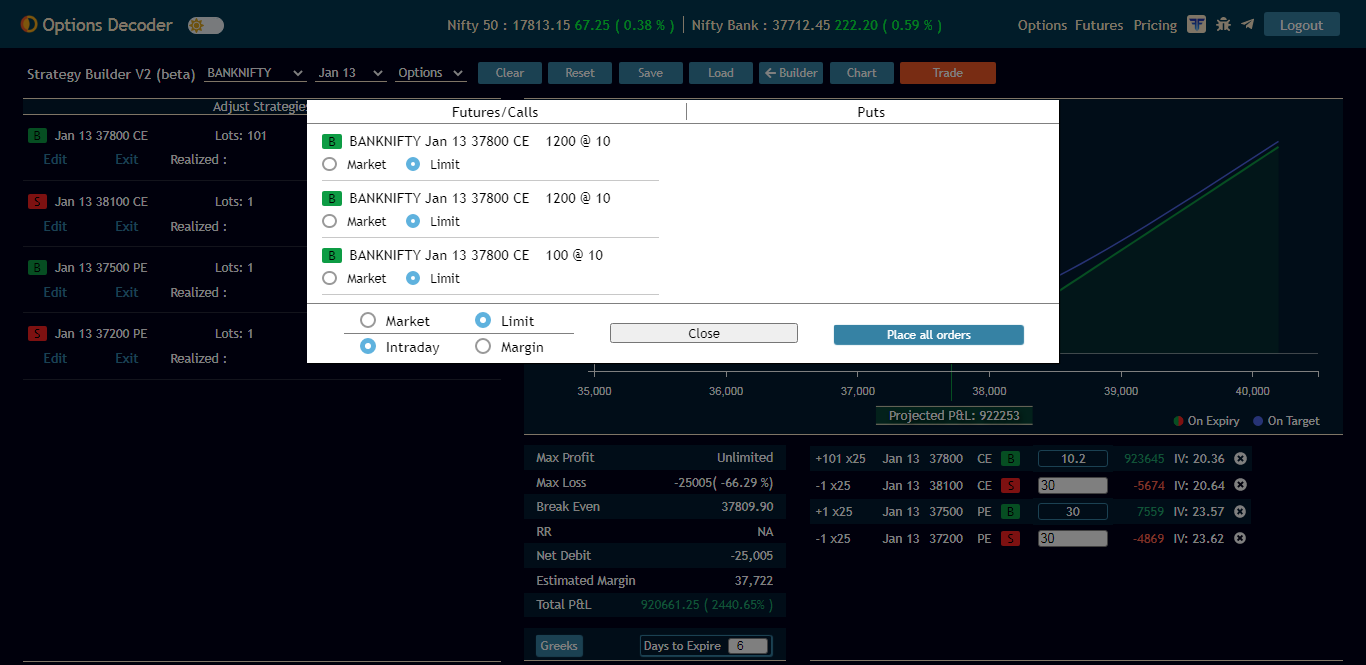 Step 15:- Click on the Chart button to see the strategies combined price chart with combined VWAP.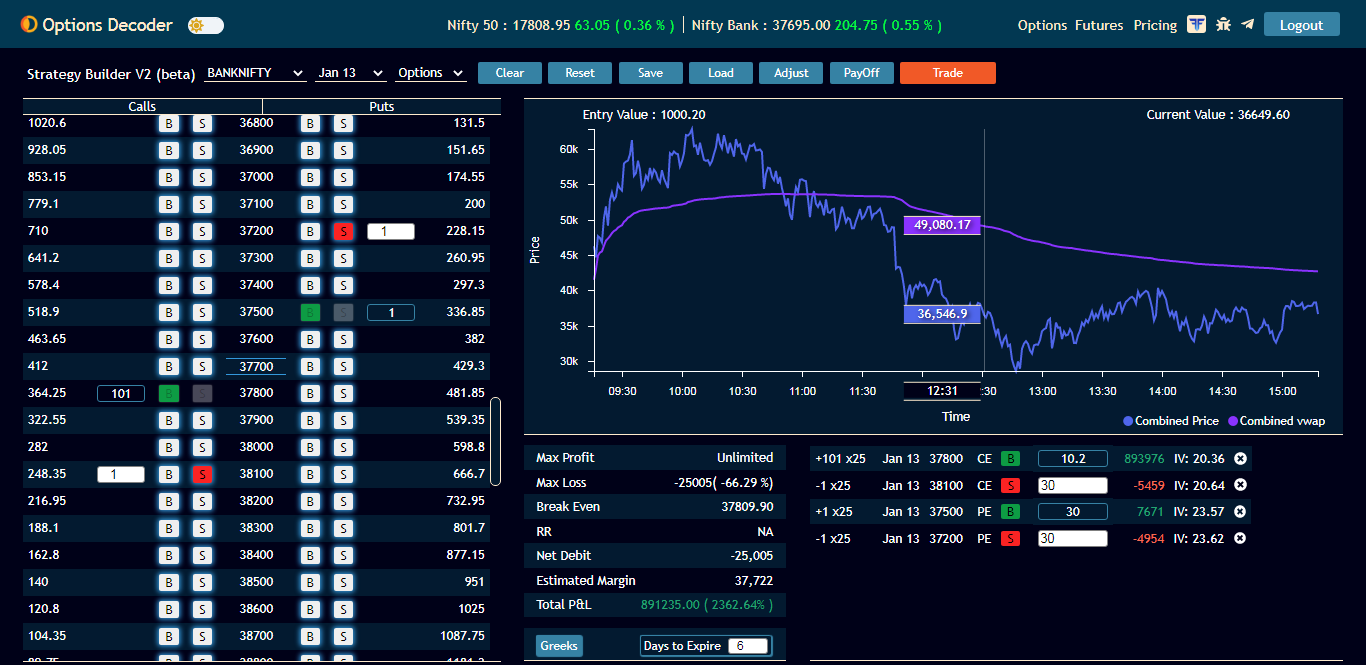 Step 16:- If all the selected legs orders are placed, then the Trade button will be disabled and change to grey in color. If you add a new leg to your strategy, then the Trade button will be Orange in color which indicates, there are legs available in the strategy which are not placed.