To view PREMIUM only in Options Decoder, Click (toggle) on LTP on top to see Only the 'PREMIUM' (Intrinsic Value removed).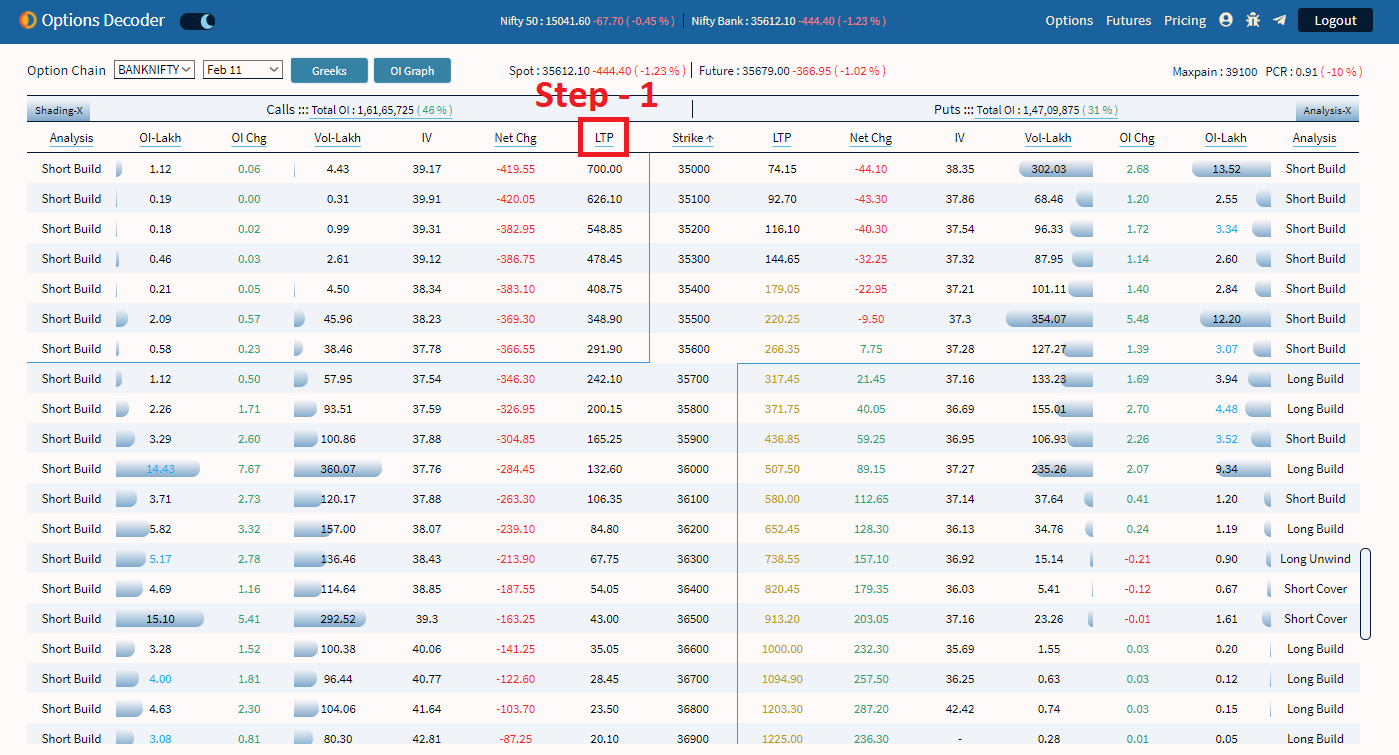 After you click on LTP, it would show PREMIUM as shown in the below image.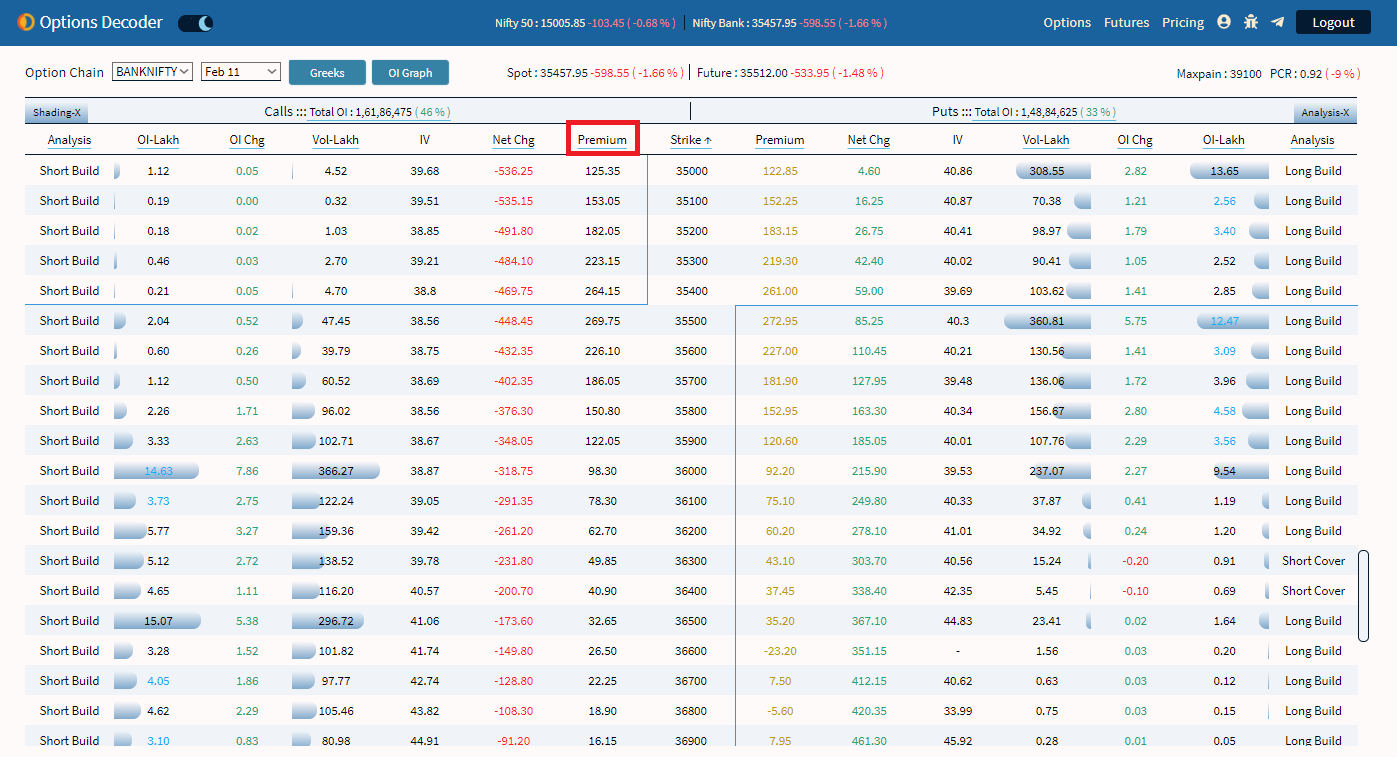 NOTE: If you wish to view LTP, then Click (toggle) on PREMIUM and it would then show you LTP.
Options Decoder Launch Offer: https://options-decoder.truedata.in/p...
Please follow our TrueData Options Decoder Telegram Channel: https://t.me/truedata_options_decoder to get information related to all new offers and new features.
TrueData Options Decoder Telegram Group (to discuss or to post any queries): https://t.me/truedata_options_decoder_group