Step 1) After logging into TrueData Options Decoder, go to Broker Login and click on the "Account Details".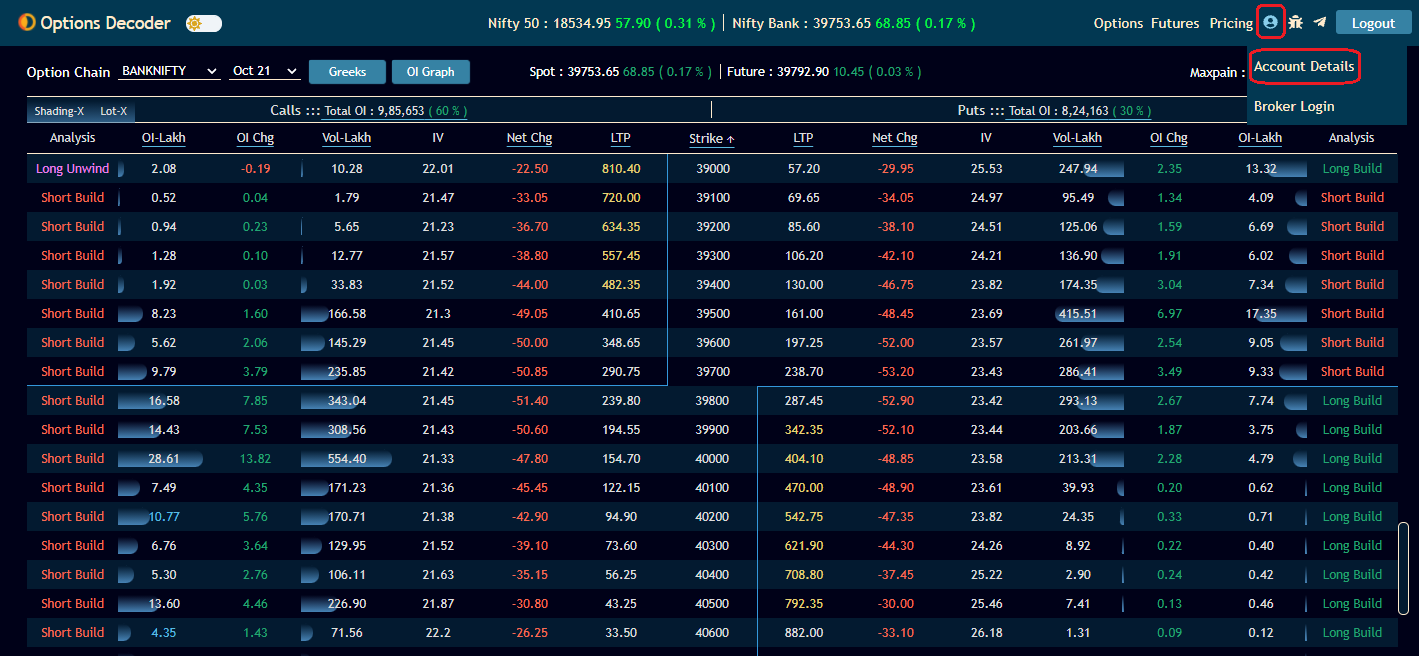 Step 2) After login to your Account Details, you can see upgrade it to Live plan beside 1min plan.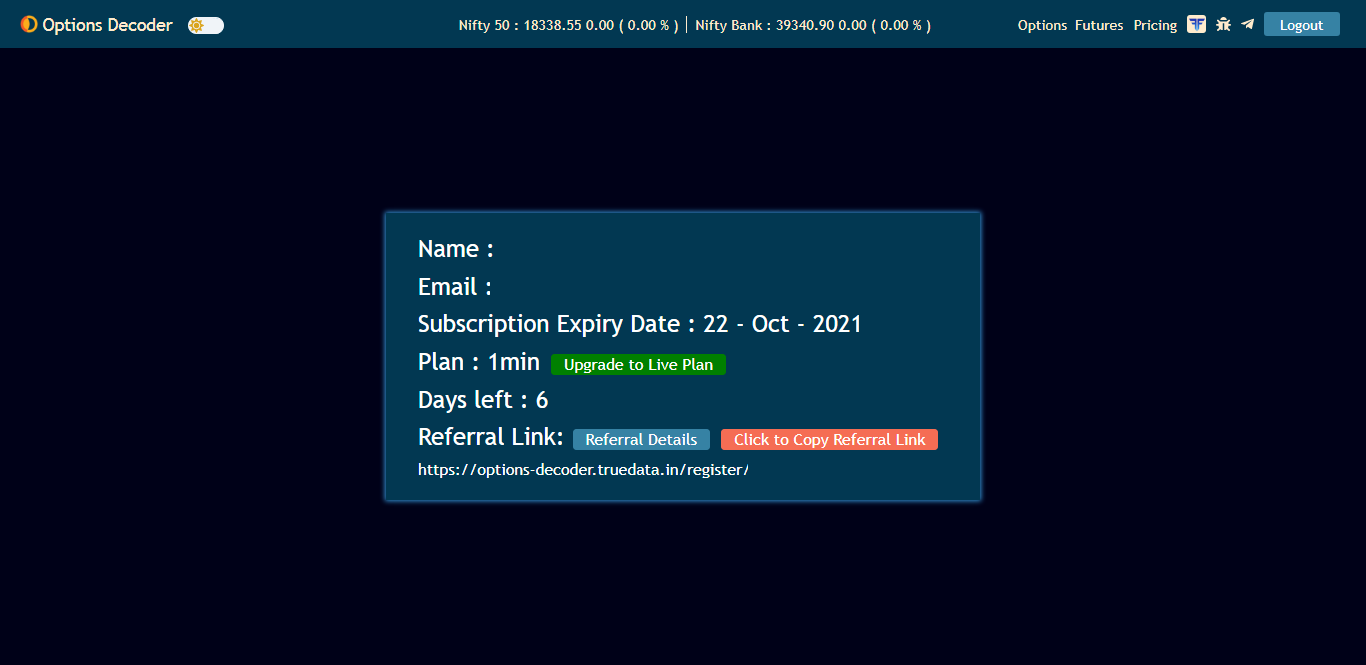 Step 3) After clicking on Upgrade to Live plan you will be able to see notification, please go through that once and then click on upgrade.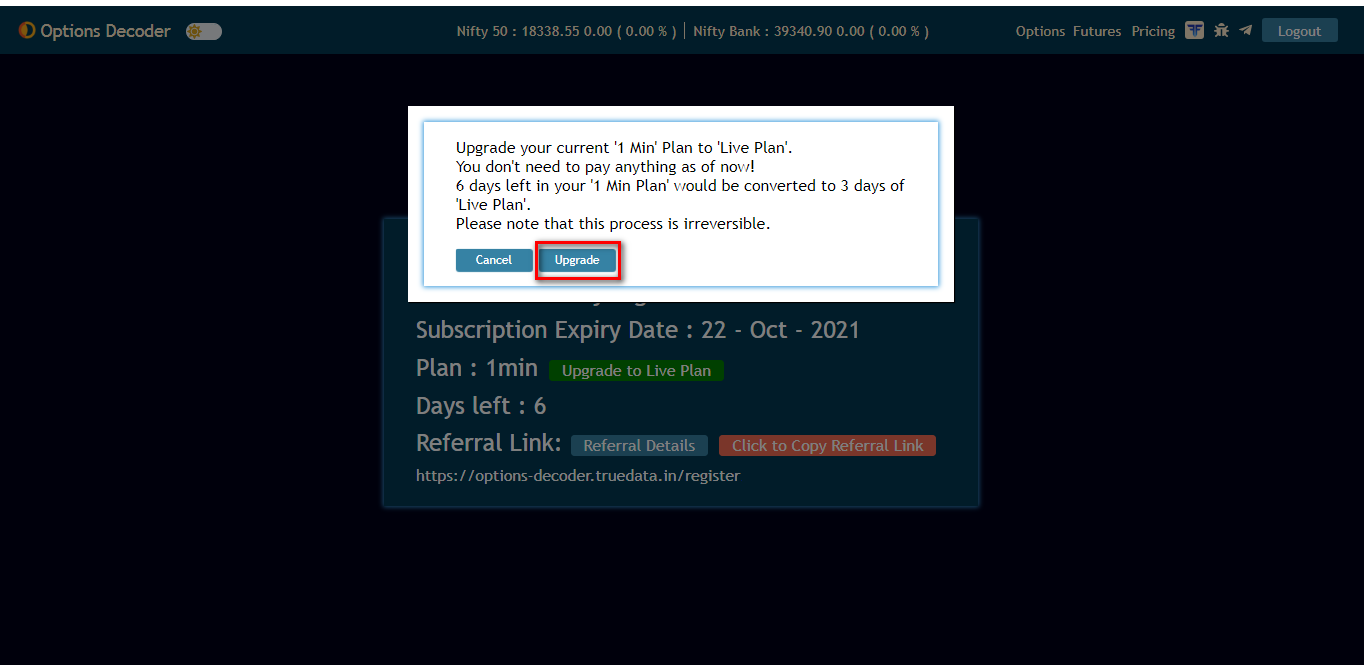 Step 4) After click on upgrade you will be able to see that your 1 min plan is upgraded to Live plan.