To plot Change in OI in Multi Strike Chart, please follow the below Steps:
Step 1: Hover your mouse on "Options" then click on OI Change.
Step 2: After you click on OI Change, you will see it as shown in the below image next to Step 2.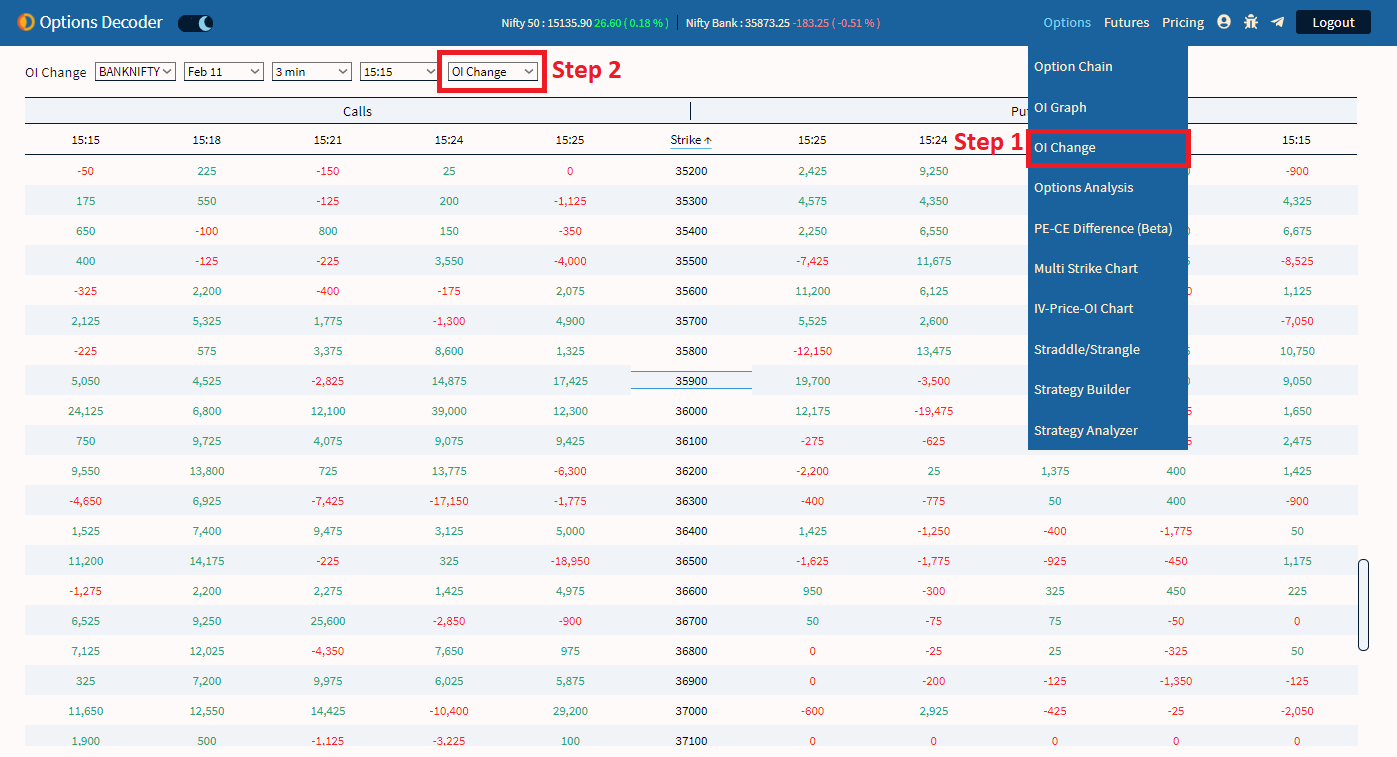 Options Decoder Launch Offer: https://options-decoder.truedata.in/p...
Please follow our TrueData Options Decoder Telegram Channel: https://t.me/truedata_options_decoder to get information related to all new offers and new features.
TrueData Options Decoder Telegram Group (to discuss or to post any queries): https://t.me/truedata_options_decoder_group