To Force Backfill in Amibroker, look for the Green OK at the bottom right hand side of Amibroker.

Right click on it to see the options.

Please see the image below...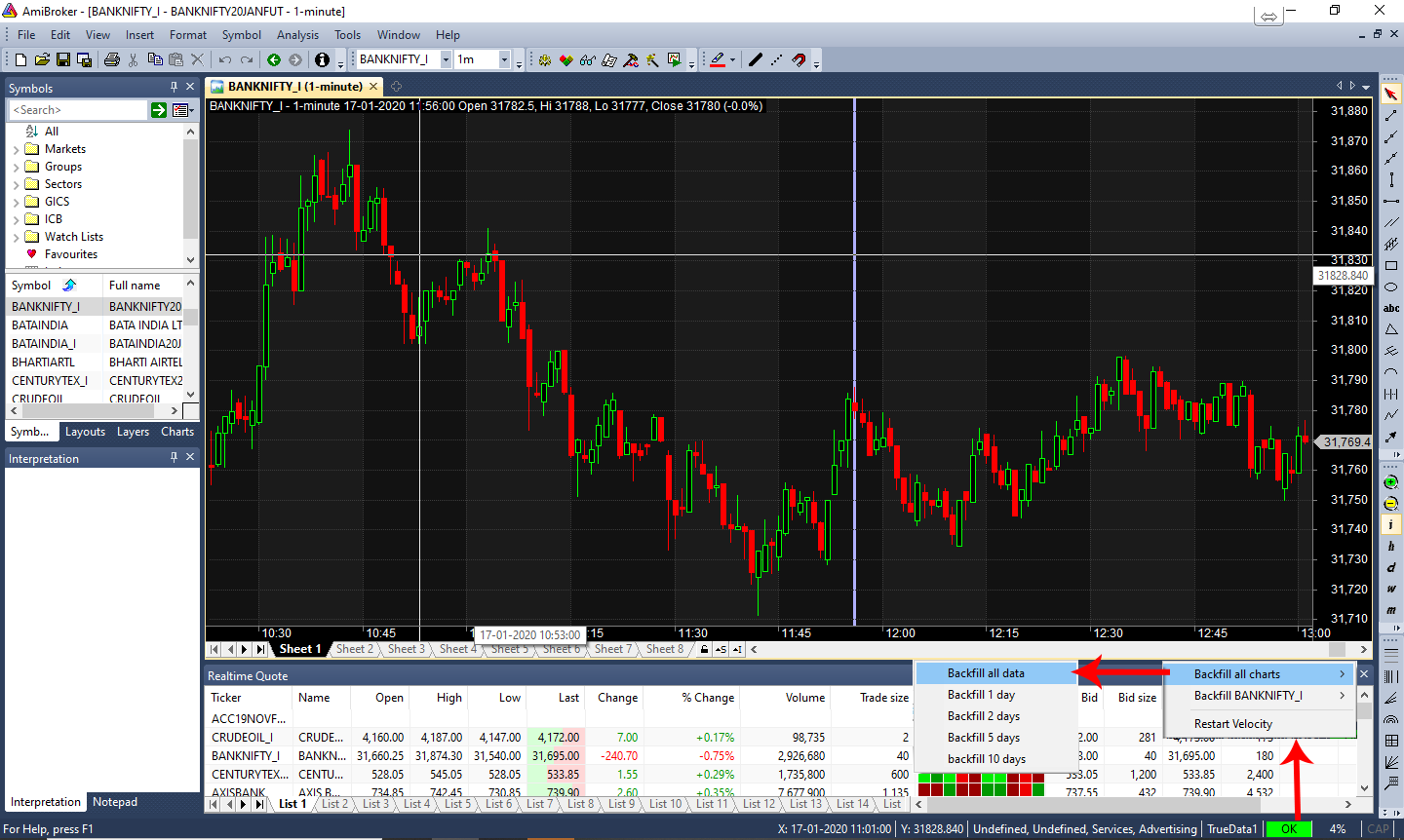 >> Velocity 2.0 you can see below screen for Backfill.
>> Now click on the desired option, to Backfill & get fresh data from the server.