TrueData Newsletter February 2019
In this Newsletter:
Current Status of Services at TrueData

NIFTY Weeklies now LIVE at TrueData

Latest Blog Update

New Server-Side coming up soon

Cheetah gaining popularity
---
Current Status
Backend Systems:
Backend Systems are currently stable

NSE has created a new POP (Point of Presence) at a different location, which would be the New source of our Data Feeds

Redundancy for this New location, with Third party multiple leased lines, is in progress

Our Failure points are - Currently, a single leased line from the Exchange to our Data Center. As we shift to the new setup, we would be starting out with multiple redundant lines and the current setup would be closed down.

ETA: 45 Days
---
NinjaTrader 8.0 Improvements & Updates:
Build 4.0.0.1125 (Current Build) - Released 27 Jan 2019
(Multiple & Major Refinements to adjust to newer upgrades of NinjaTrader 8)
Please check your current version of Velocity and if it is not version 4.0.0.1125, then you must uninstall and install the new update.
Click here > Changelog
This update requires you to replace your NinjaTrader 8 Plugin Scripts. The older plugins for both Ninjatrader 8 will work but need to be updated to get the latest features mentioned below. Amibroker plugins are not required to be updated
> Check out this article to help you update your TrueData NinjaTrader 8 Plugin > Link
NinjaTrader 8 charts continued to say "Loading..." when connected to some indicators -> Rectified

When connecting with certain Ninja Scripts / Indicators, the chart took a long time to load or did not load all the charts. --> Rectified with the help of the NinjaTrader team

Ninjatrader 8 - on changing time frame you need to "Update from feed" to get sufficient history in -> Issue resolved.

MCX Trade timings added in NinjaTrader8 by the NinjaTeam on our request. Ninja Trader now contains MCX Trading timings.

All MCX & NSE symbols are automatically configured to trade timings of MCX and NSE respectively and also the tick size is adjusted to 0.05 automatically as necessary for some Order Flow Indicators.

Feed Flow To Ninja Trader Improved drastically.

Lots and Lots of Bugs removed.
---
NIFTY Weeklies:
NIFTY Weeklies

now

LIVE

and integrated with

TrueData Velocity

Format same as

BANKNIFTY

Weekly Expiry

> NIFTY + YY + M + DD +Strike +CE/PE > NIFTY1921410000CE

Monthly Expiry

>

NIFTY + YY + MMM +Strike +CE/PE > NIFTY19FEB10000CE
https://twitter.com/TrueData2/status/1094788789921230848
Please follow our Twitter handles for updates:
---
Latest Blog Post:
Stock Charts: Beautiful Charts vs Accurate Charts:
Its natural for some novice & sometimes even experienced traders to consider more ticks in a chart as more accurate.
Read more to find out, how some brokers and Data vendors are knowingly and unknowingly playing with the Chart integrity, due to "automatic insertion of additional ticks" at certain points on the chart... Read on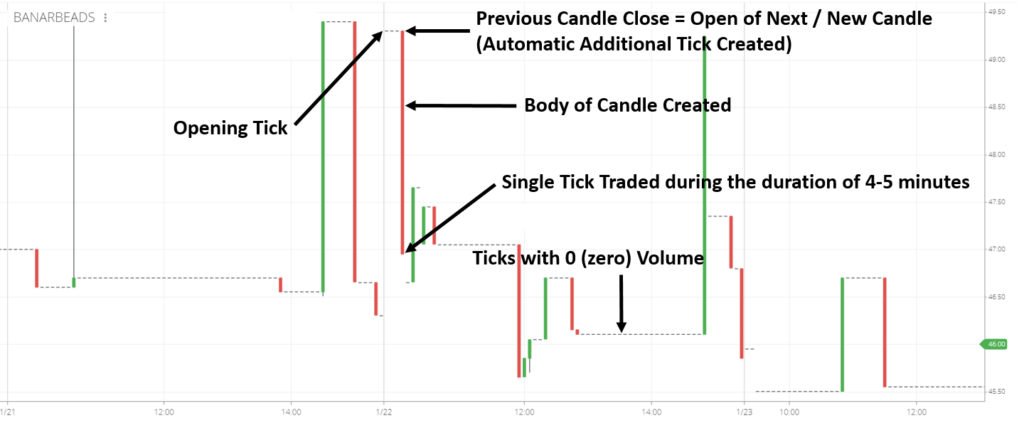 ---
New Server-Side:
We are working on a totally New Server-Side with capabilities for pushing a large amount of Data to a larger audience

Changes to be effective in the second quarter of 2019

Even faster push updates over the Internet, with only a few milliseconds of latency

Faster and longer Historical Data downloads

Currency derivatives (CDS) are likely to be added to the feed this year

Upcoming API's (for web desktop & mobile platform)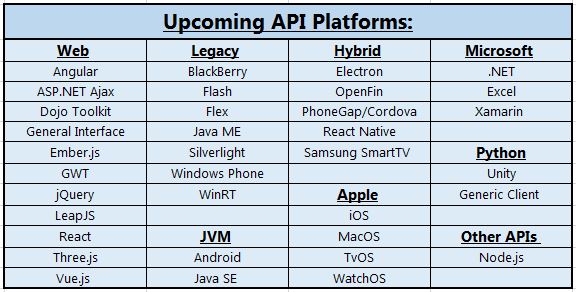 ---
Cheetah:
Gaining a lot of interest

Features of interest

Advance/decline watch: as an indicator
For Cheetah Trial:
Please raise a ticket here: https://www.truedata.in/feedback/ticket/add

Cheetah YouTube Play List:
---
Some screen-shots of TrueData Cheetah in Action
---
Real Time Tick Query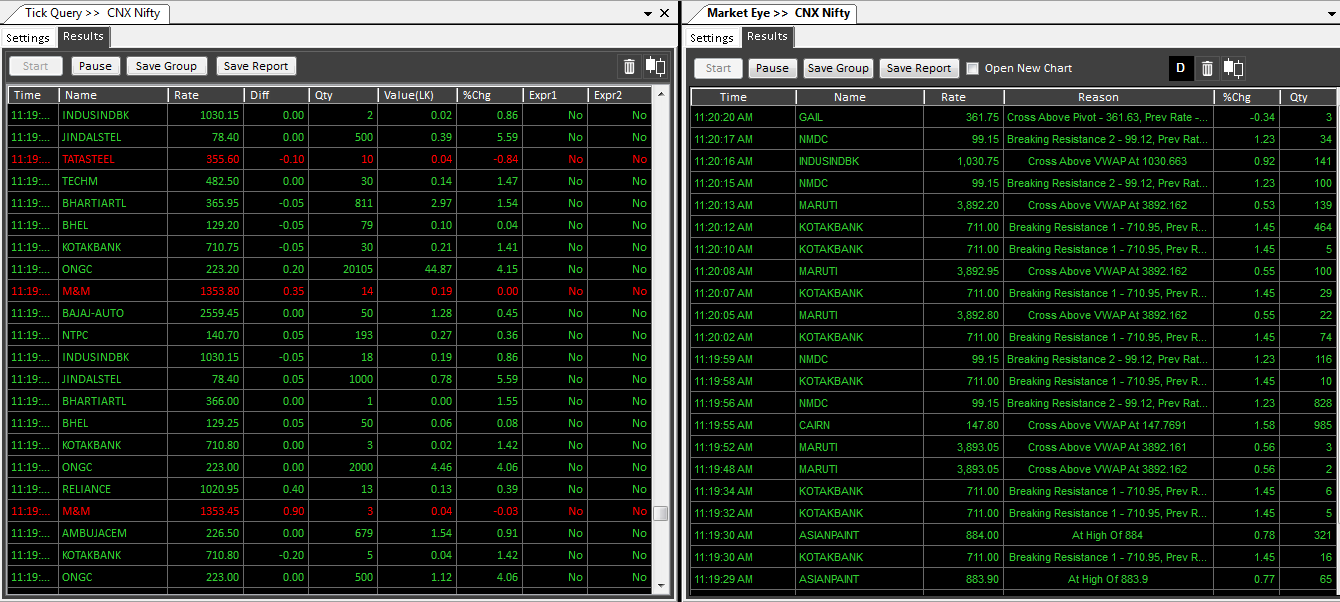 ---
LIVE Option Distribution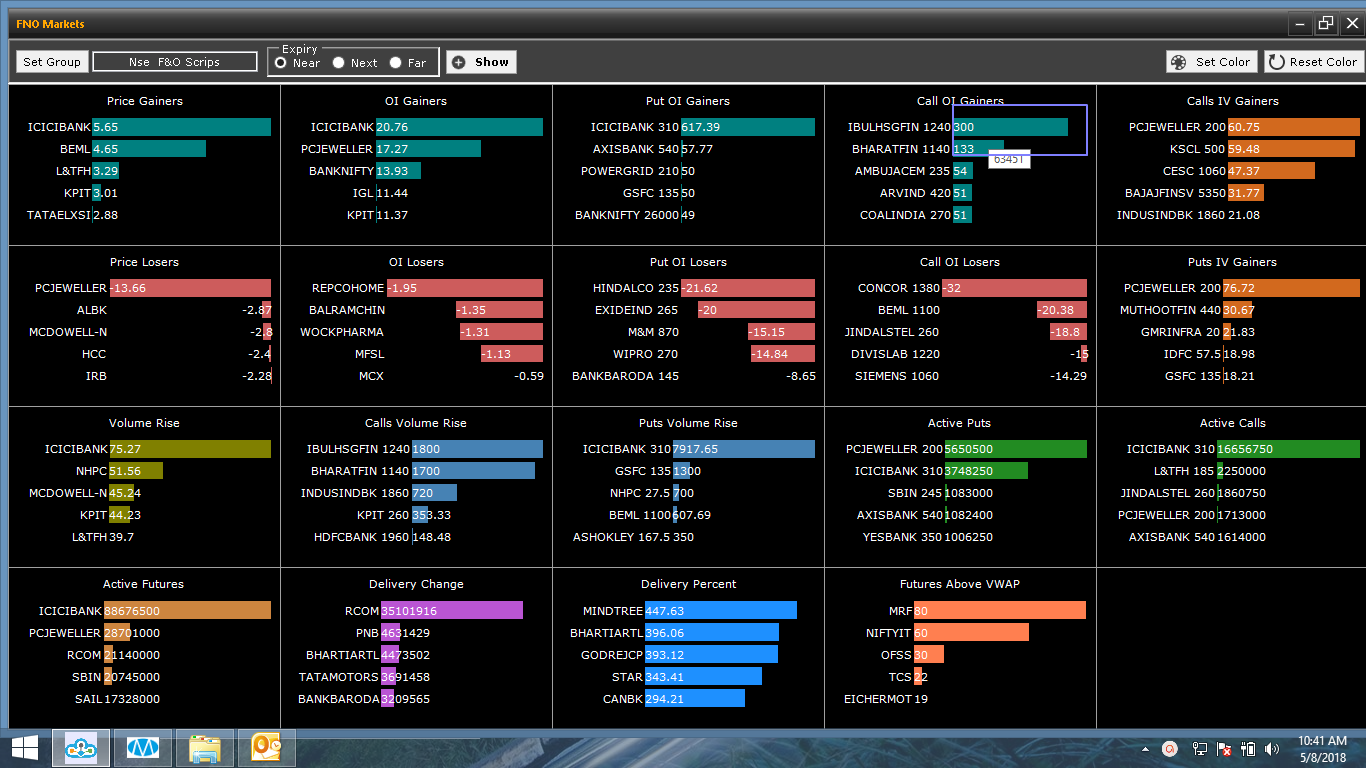 ---
Signal Scanners Basic and Advanced
---
Advance Decline Watch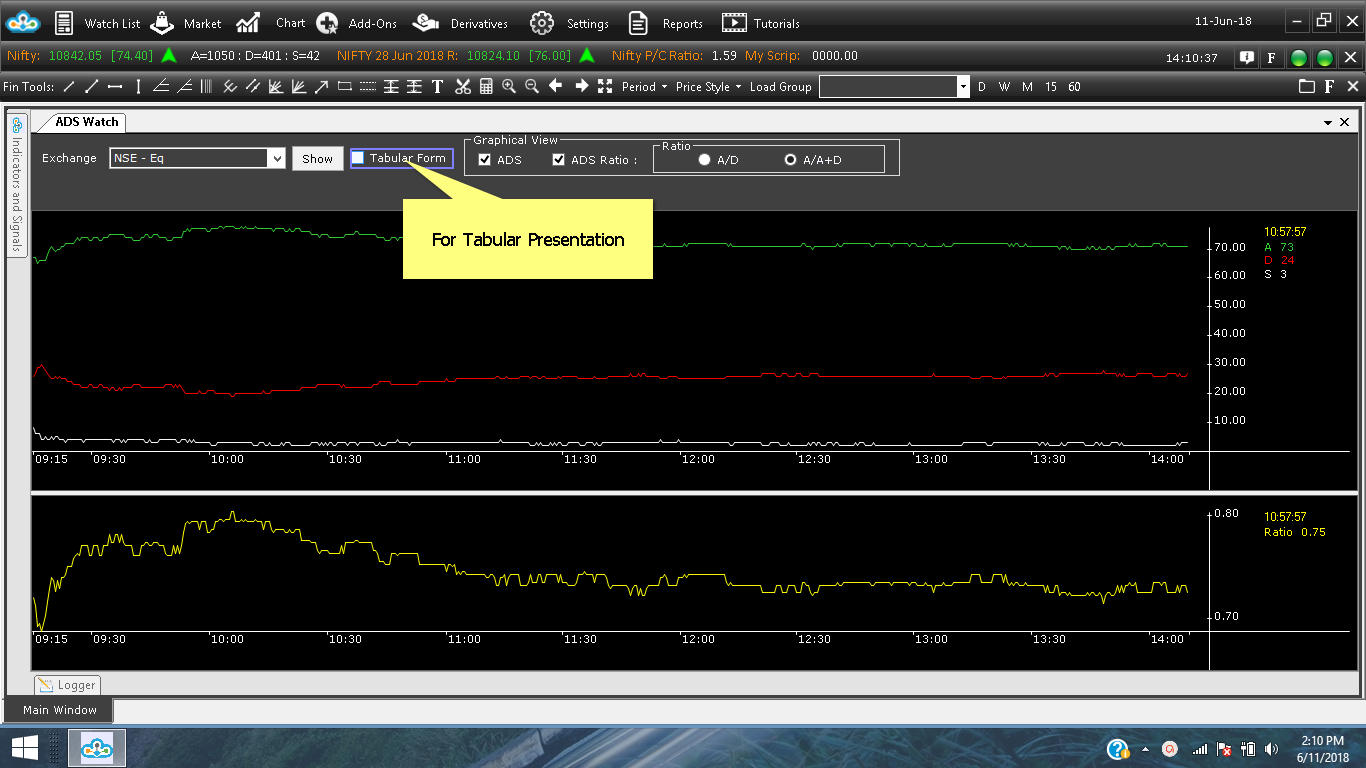 ---