Velocity Now Connects to Updata Analytics Software along with other TA Applications (E.g: Amibroker, NinjaTrader, Metastock, Advanced Get, Multicharts, & Excel).
Step 1: Please Register For Updata Trial >> Register For Trial
You will get Product Key to your registered E-Mail ID
Download Updata Software from here >> Download Updata
Step 2: After Downloading Please install as per the steps below.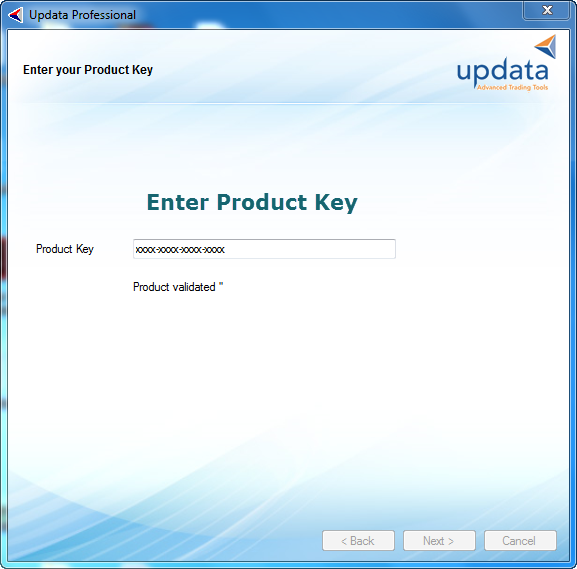 Product Key as per the mail which you received from Updata.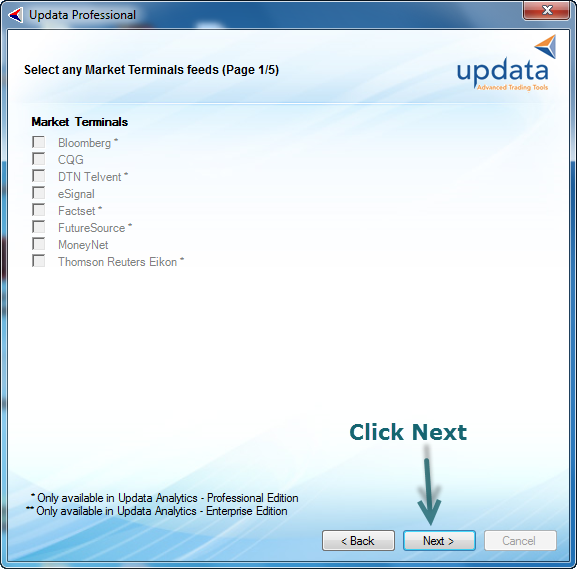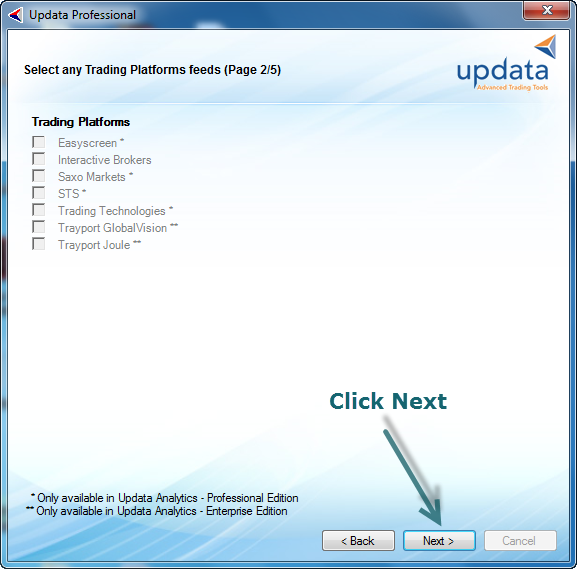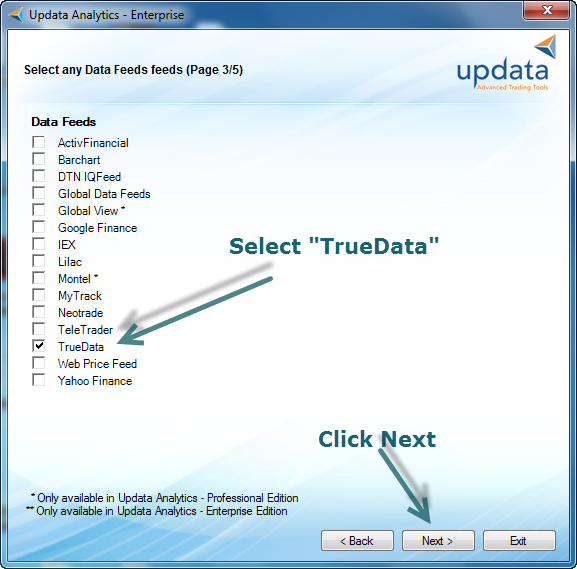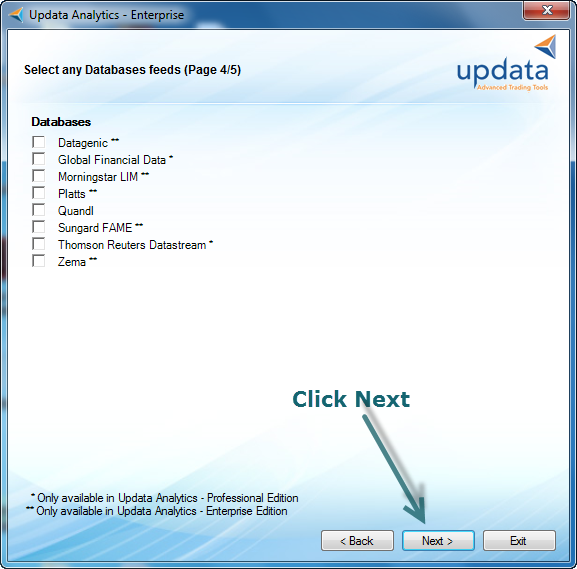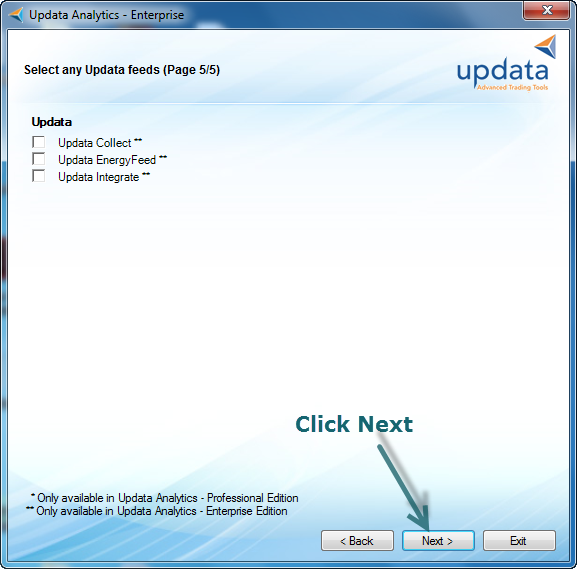 Now Start Velocity first and wait for Velocity to Connect with realtime server (It will be green once its connected )
Now Start Updata Analytics Software.

Go to the Chart >> New Chart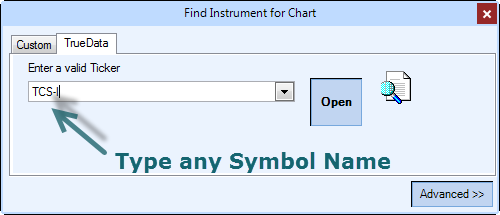 You need to type symbol name (All Symbols as per NSE)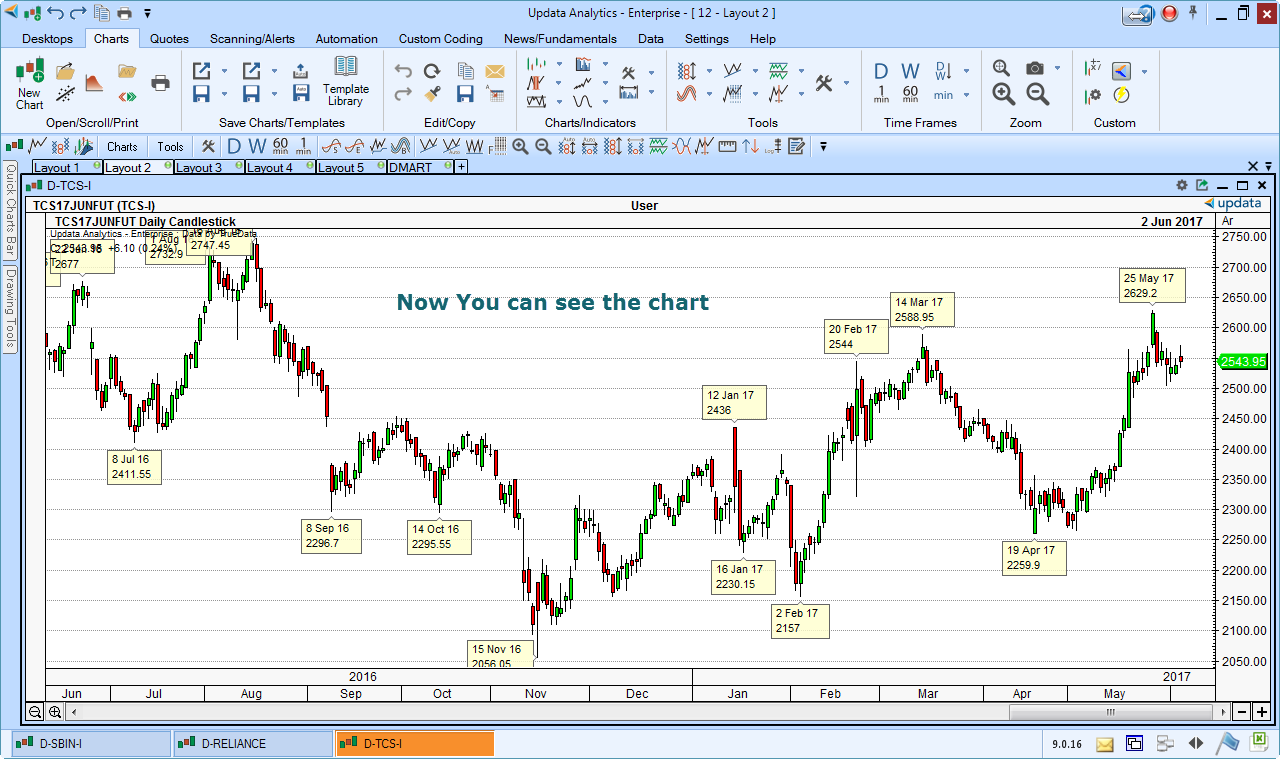 Now See The Chart.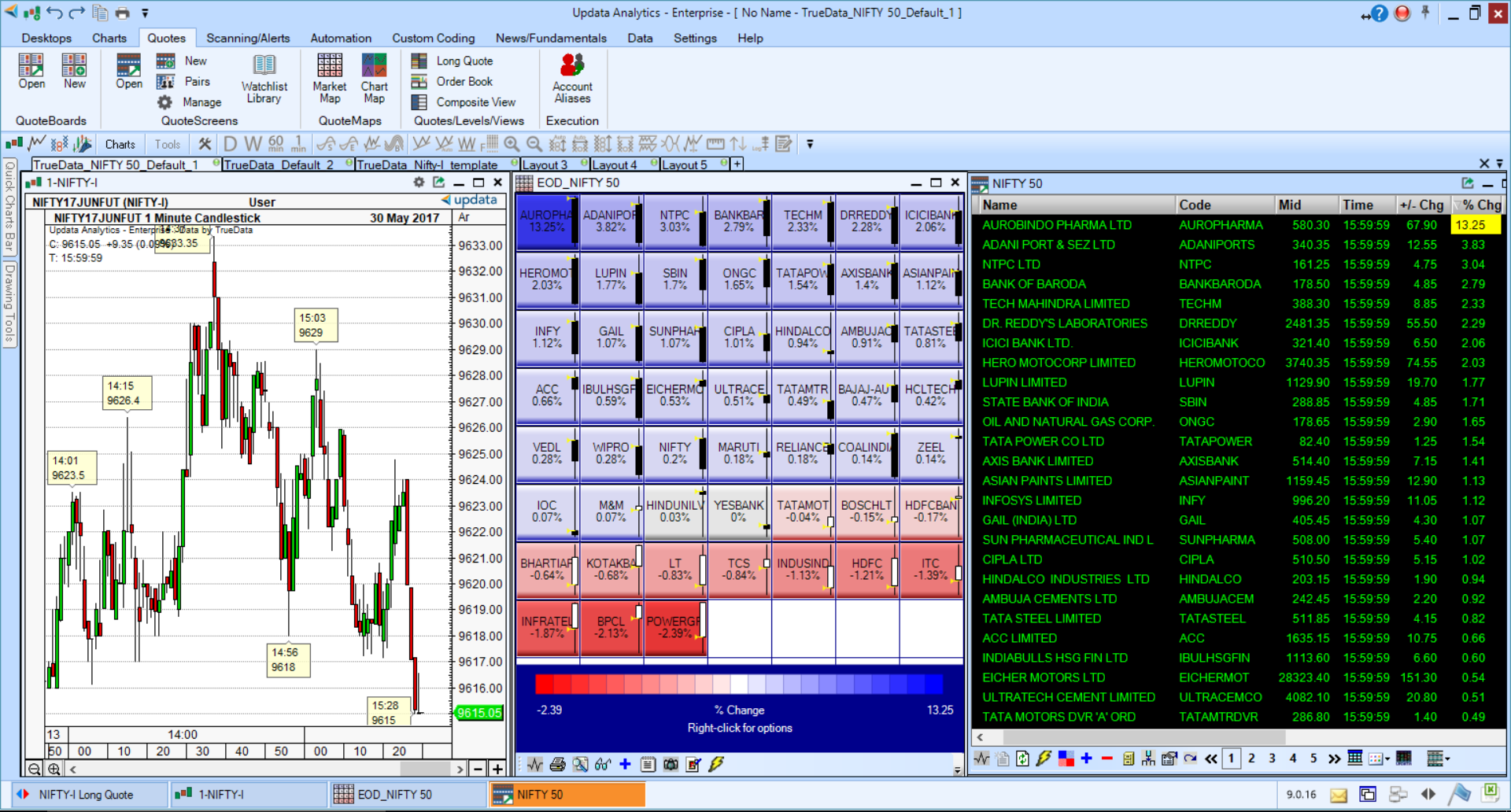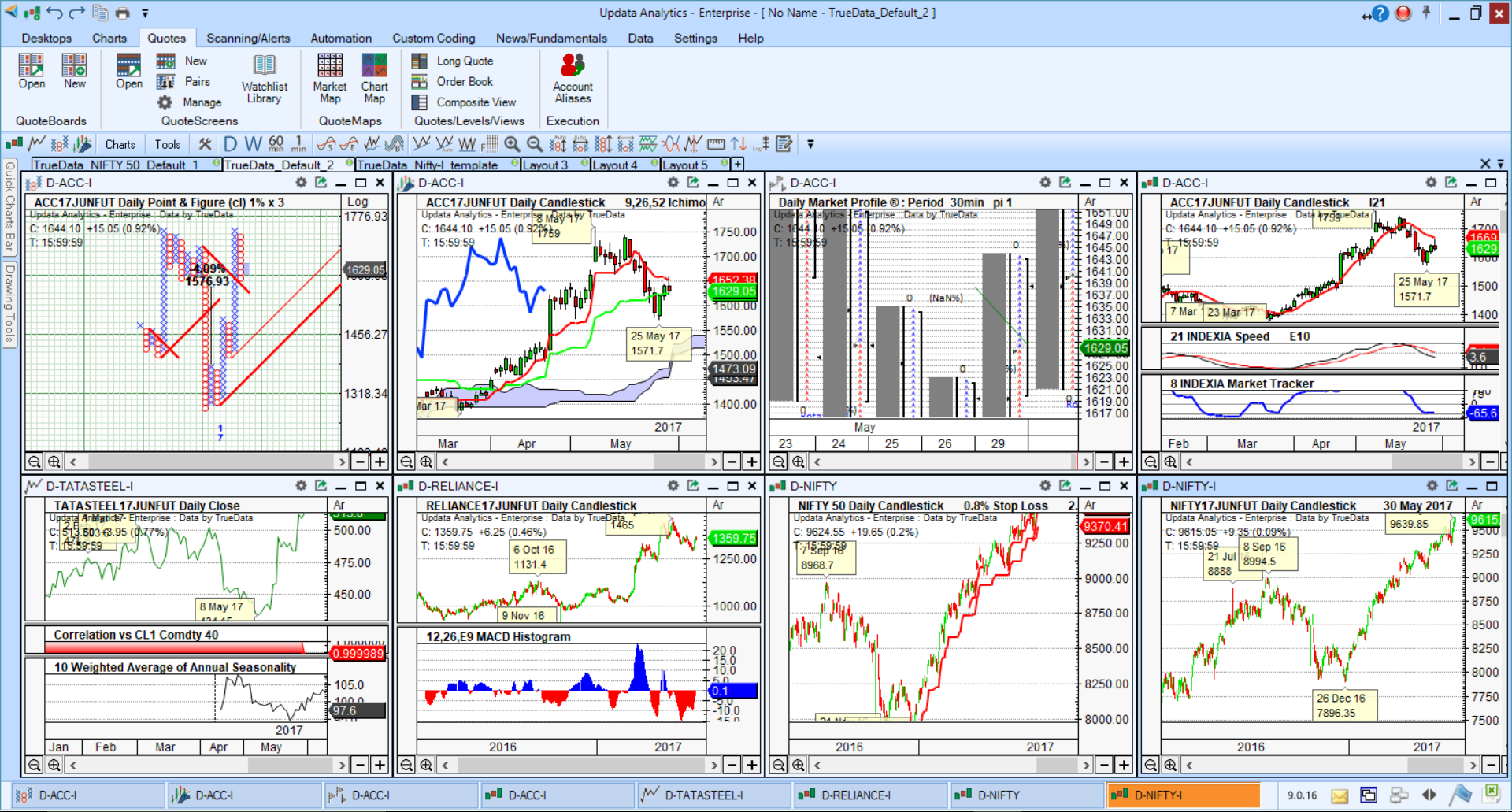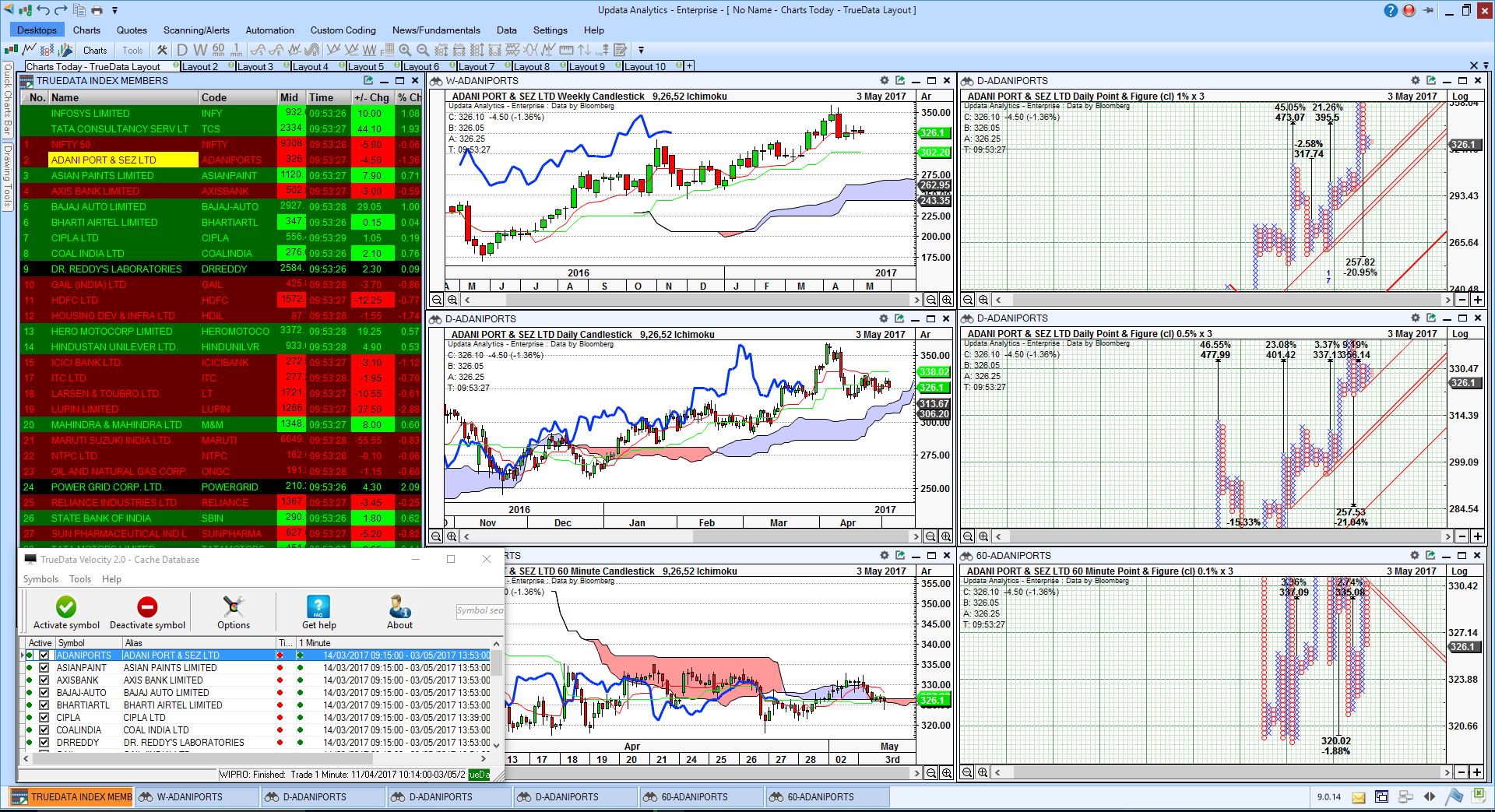 You can change chart settings as per your requirements.
Thanks and Happy Trading!